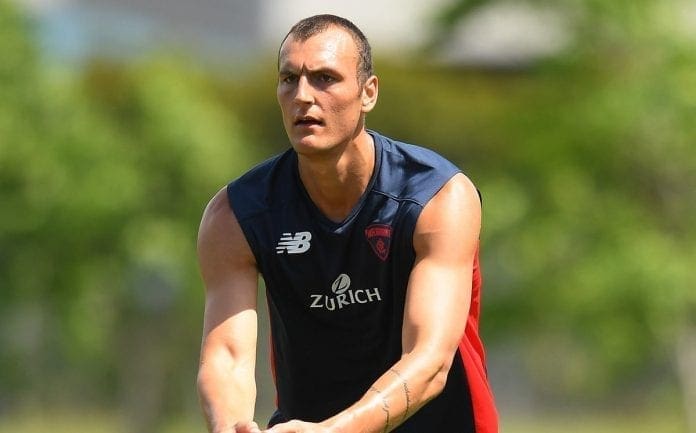 New Melbourne recruit Braydon Preuss wants to play and learn alongside All Australian ruckman Max Gawn - not as his understudy.
Preuss knows he will have to fight for his spot in a talent-laden Melbourne outfit, but when he earns his chance he wants to combine with Gawn and build a strong on-field relationship.
"The Maxy Gawn situation, it's good to learn off him and learn beside him," Preuss told the media on Monday.
"Hopefully we can play a few games together, that would be awesome.
"At North we tried it a few games last year (with Todd Goldstein) and I thought it worked okay.
"I want to play beside Max…everyone thinks I want to play underneath him and as a back-up but I want to play beside him.
"I have to hold up my end of the bargain and be in good form and learn my forward and ruck craft.
"At the end of the day, I have to be in good form to do it and I back myself in to do it. There's no guarantees."
Preuss is signed with Melbourne until the end of 2021, traded from North Melbourne for Dom Tyson.