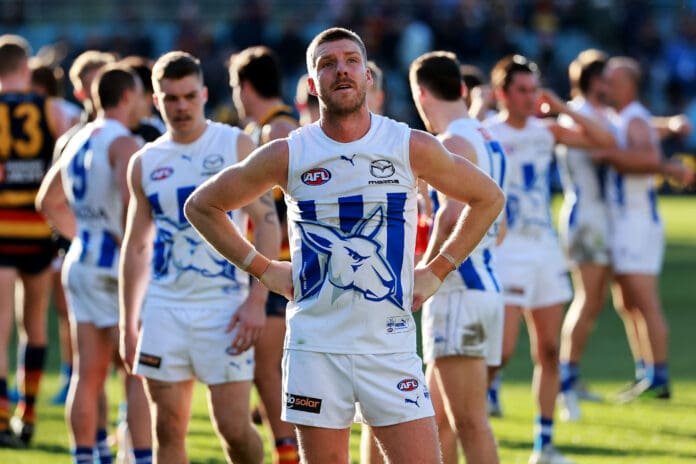 North Melbourne has released an injury update on their list as preparations for the 2023 season ramps up.
Head of Performance at North Melbourne Kevin White was encouraged by the progress of injured players and the overall health of their list, with most players either engaged in full training or making significant strides in their rehabilitation.
The only fresh concern for the Kangaroos involves versatile defender Aidan Corr, who has suffered a minor setback involving a calf issue during the off-season.
"Aidan, over the Christmas break, suffered a calf strain so over the next week he's purely in a strength phase just to reload that tissue," White told North Media.
"We'll progress into running function in week two and then look for two-to-four weeks of really good running conditioning before he re-enters the group in February."
New recruits and former Fremantle players Griffin Logue and Darcy Tucker are also still on the recovery trail after requiring off-season surgery.
"Griff [Logue]'s going well, he ended his season with a little bit of OP (osteitis pubis) in his groin so in the off-season it was very much about trying to strip his program back and rebuild him," White said.
"Pre-Christmas he was on stringent training loads at that point - controlled running loads and controlled gym work to build up that strength - but he's had a really good Christmas block (over) the last three weeks that should see him join the main group in two weeks' time.
SEE ALSO: BEN CUNNINGTON HEALTH UPDATE
"Darcy [Tucker] had a meniscus repair at the end of the season and they can be quite lengthy.
"He's at a stage now where he's building some really good chronic running volumes ... probably (in) late February we'll see him rejoin unrestricted training if all goes well with that knee."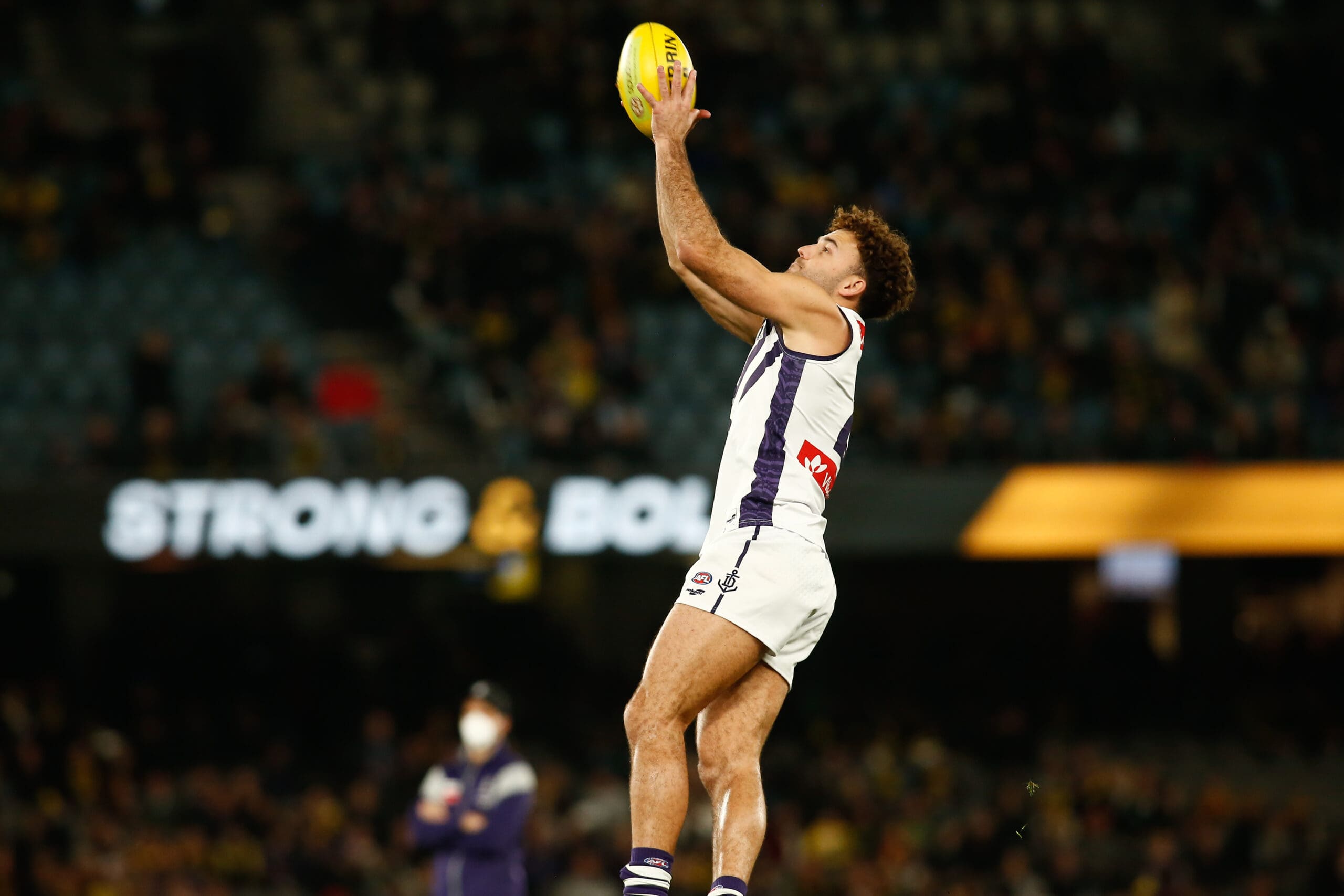 Miller Bergman and fresh draftee Brayden George are engaged in rehabilitation for their respective injuries, with Bergman expected to be available for selection this year after suffering from a significant shoulder injury in Round 7 last year.
"'Berg' [Bergman] is probably about two weeks off of being unrestricted," White stated.
"He's got a little bit of strength deficit still in that shoulder (and we're) still looking to add some size onto him for protection as well.
"Brayden [George] is going really well.
"We're really excited about the prospect of the physical characteristics that he's shown in this early phase.
"He just got out of the acute recovery phase from that [ACL] surgery, (he's) progressing his strength in the gym and then the third layer on top of that will be getting him ready to return to running in the coming months."
North Melbourne are looking to start the season strongly with premiership coach Alastair Clarkson at the helm after finishing bottom of the ladder in two consecutive years.
His tenure with the Roos will get underway against West Coast on Saturday, March 18 at Marvel Stadium.