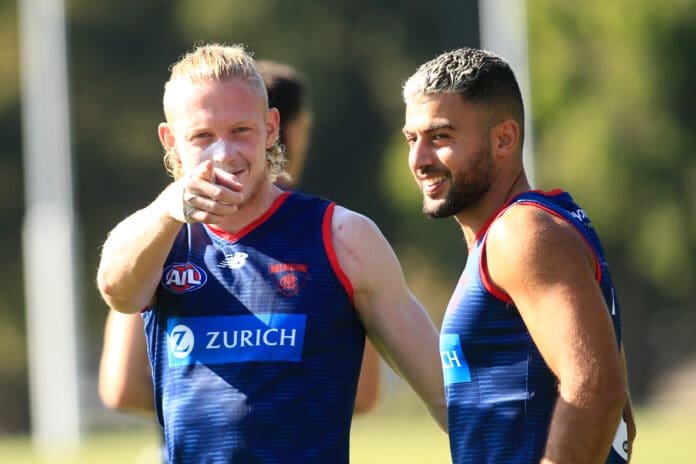 Melbourne Demons defender Christian Salem is expected to be ruled out for his side's clash against the Brisbane Lions at the Gabba on Friday night due to thyroid issues.
It is said that Salem will sit out again this week because of ongoing issues that have caused him grief since the pre-season. Unfortunately, Salem is no stranger to thyroid complications and had other problems in his first season, which resulted in weight fluctuations and issues with his heart rate and blood pressure.
His past history assisted in early detection, allowing for immediate treatment and a modified training plan.
7 News reporter Andrew McCormack revealed on Thursday that Salem will miss the trip to Queensland, likely due to the thyroid problem.
Christian Salem set to miss round 2 clash against Lions. More details shortly @7NewsMelbourne @7AFL

— Andrew McCormack (@_AMcCormack7) March 23, 2023
Earlier in the year, Melbourne's Head of Medical Dr Laura Lallenec commented on Salem's thyroid issue when it first arose.
"Christian is currently undergoing treatment for an illness related to his thyroid gland," Lallenec said.
"Christian has had a similar issue in the past where his thyroid becomes overactive.
"He will continue to be monitored closely by his specialist and reintegrate into training as his thyroid levels stabilise."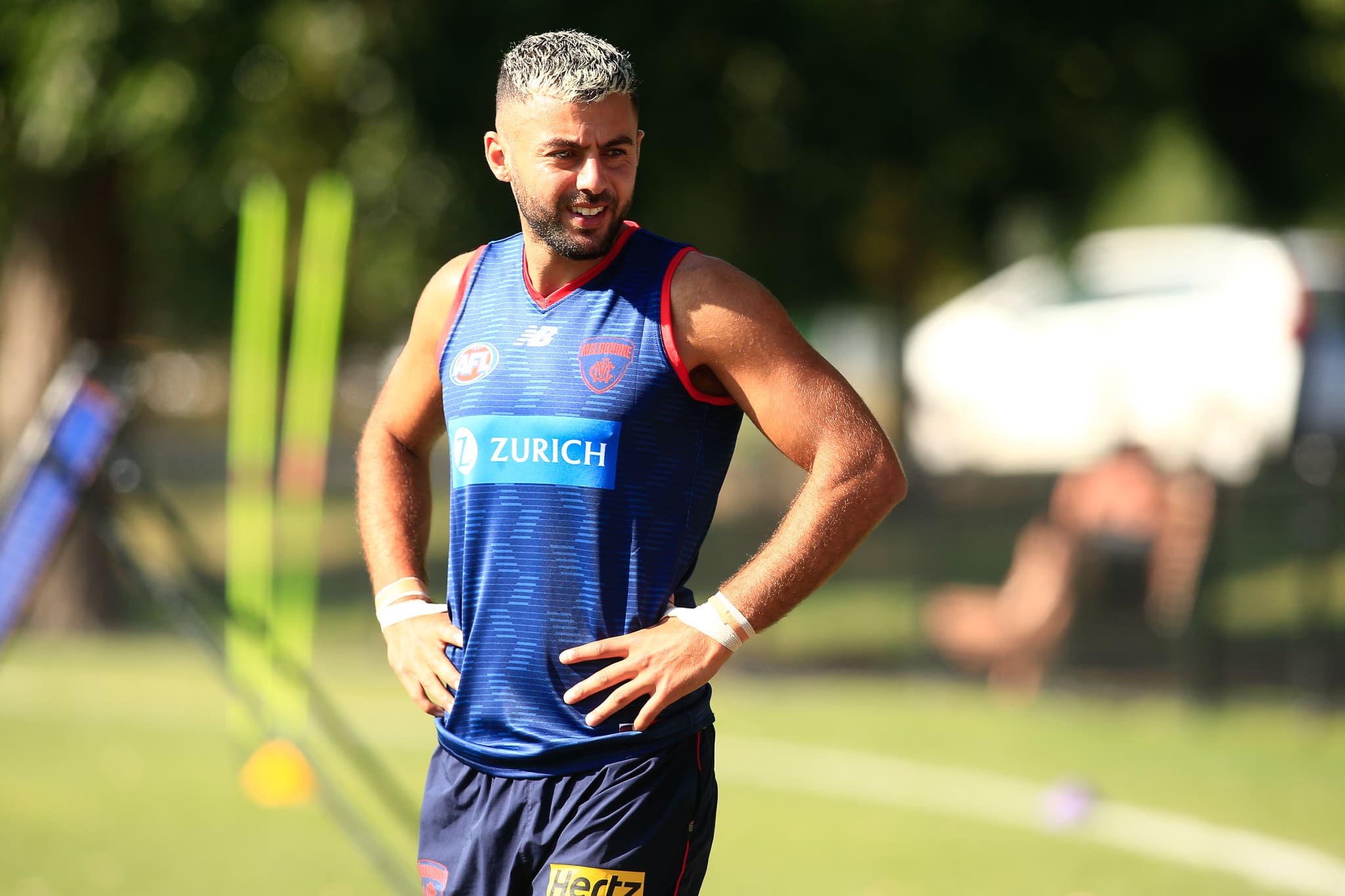 The thyroid gland sits at the front of the throat and is vital in hormonal growth, playing a major part in regulating body temperature, blood pressure, heart rate and metabolism.
The club is hopeful that the defender could return as soon as Round 3 or 4 once he reaches the required benchmarks. Performance Manager Selwyn Griffith explained how they will determine when he can return to the game in a club interview.
"We had our main training session today so our process from there is making sure that they can train fully with their key markers and their return to play markers and then we need to also assess that they recover well over the next 24-48 hours to confirm their availability," Griffith said earlier in the week.
With Salem out again this week, young prospects are hopeful to secure his spot whilst he makes his recovery, with Round 1 debutant Judd McVee potentially retaining his place at senior level.
In a recent club injury update, Griffith confirmed that three injured premiership players, Steven May (calf), Jack Viney (knee) and Bayley Fritsch (foot), have all shown positive signs in their recoveries and are expected to return for the clash against Brisbane.
"We had our main training session today and they all integrated into the full training session," he told Melbourne Media.
"It was a really great, positive step forward to their availability for Round 2."
The Melbourne Demons will face off against the Brisbane Lions in Round 2 on Friday night (7:55 PM AEDT) at the Gabba.