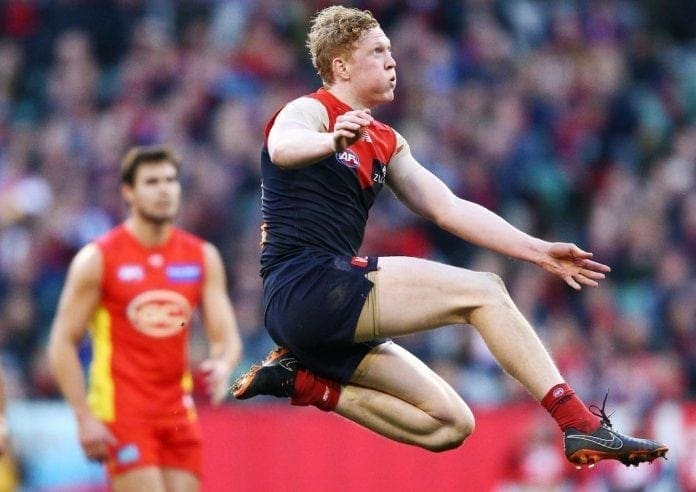 Former Demons captain Garry Lyon plans to hold some of the AFL's stars accountable for their effective kicking rates in 2020, naming the four players that need to turn around their efficiency by foot this season.
Lyon told SEN Breakfast that while accumulating high possession tallies is seen as a strong judgment of a players performance post-match, distribution accuracy should be seen as the key critique in players.
"I'm going to be a harsher judge this football season on kicking," he said.
"(I'll be judging) people's ability to kick and get maximum value of each kick they have.
"I'll give you these names – Dylan Shiel, Clayton Oliver, James Worpel and Zach Merrett – for the quality of player that they are they don't get anywhere near the value.
"I had this discussion (on Fox Footy) about Patrick Dangerfield as well as someone that doesn't get the return on their kicking investment. I think we've got to judge it harsher.
"Dylan Shiel is a super talented player who's kicking doesn't match it and neither is Zach (Merrett) – he might be a good kick but he doesn't get value.
"If you can value for your kicking them the whole shape and tone of the game changes.
"If you keep turning it over, people don't run or create, they go back into their shell and think 'what's the use of me running because you turn it over and it goes over my head'.