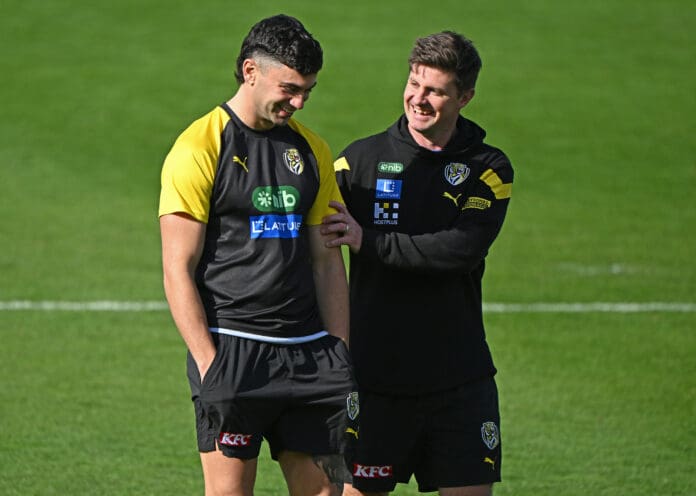 St Kilda coach Ross Lyon has revealed he attempted to pry interim Richmond coach Andrew McQualter back to Moorabbin.
Lyon was also asked about how we felt having one of the players he coached taking on a senior coaching role, stepping into the position at Richmond's as caretaker coach following Damien Hardwick's decision to resign.
"I tried to pinch him, to be honest. He probably never told the Tigers that." Lyon told reporters.
"We sort of went pretty hard. If I was going anywhere else I had him lined up to come - if I could get him."
Lyon also threw his support behind his own assistant coaches to potentially pursue the Richmond job saying, saying: "I would endorse them without hesitation."
In Wednesday's press conference, Lyon spoke on a vast range of topics, including Max King's, Tim Membrey's concussion, St Kilda's upcoming opponents in the Hawks and the Richmond Tigers coach job.
Asked about how we felt about the return of King, Lyon stated that without him in the team across the season's start, he's had more contributors and is no longer as heavily relied upon to score.
"It's nice to have you back, but we have proven we can win games without you," Lyon said.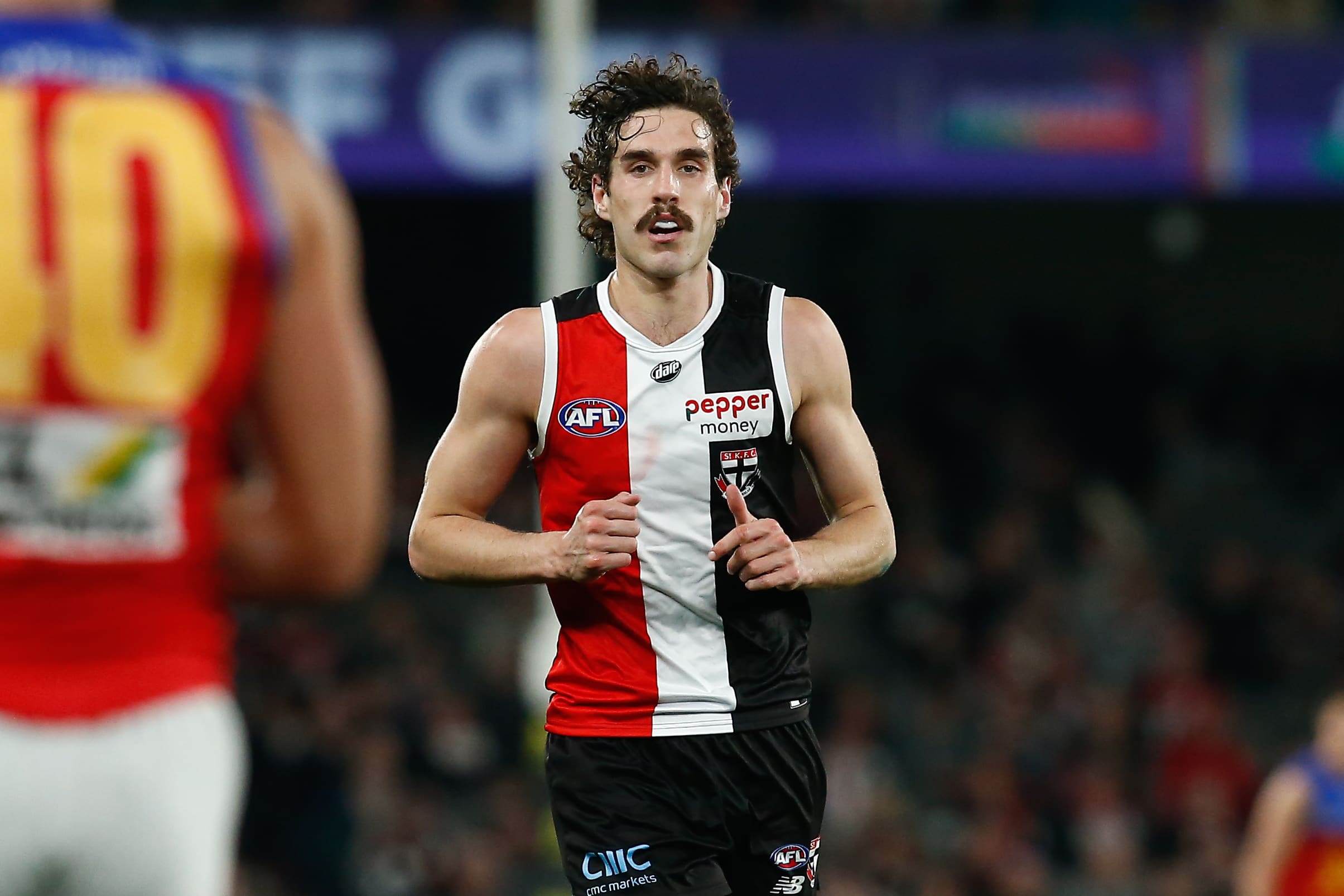 Lyon has also stated that he has seen King put on some size and is expecting defenders to become very physical against him.
The Saints coach played a straight bat when quizzed on Membrey's potential return from a head knock sustained in Round 9 against the Crows: "Leave it to the doctors."
Lyon insisted that the decision to play Membrey will occur on the advice only from the team's doctors but has been reported to not be suffering any major symptoms or issues from the concussion and has declared there's no official timeline for a return at the moment.
The Hawks, however, were Lyon's main focus, with the coach praising Sam Mitchell's side highly for how they play, namely their performance last weekend against the Eagles.
"They spread the load really well," Lyons said. "The Hawks were ferocious and moved the ball well.
"If you let them play on their terms, you don't apply heat on them, you lose the ball really quickly."
St Kilda will face the Hawks at Marvel Stadium on Saturday afternoon.