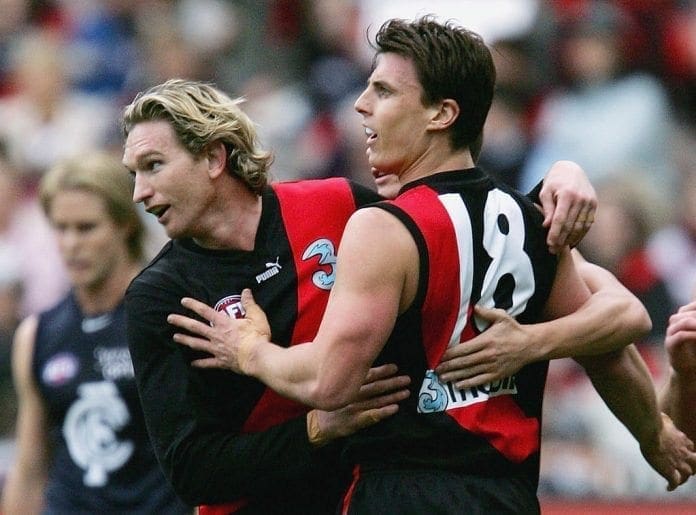 Essendon legend Matthew Lloyd has backed the Bombers' decision to part ways with senior coach Ben Rutten after just two seasons together.
Rutten was sacked with immediate effect on Sunday following a 15th-placed finish to the season, a worrying fall from their top eight finish of 2021.
After a disastrous week that included a presidency handover and a failed bid for newly-appointed North Melbourne coach Alastair Clarkson, Essendon confirmed Rutten's departure.
New president David Barham's courting of Clarkson and stunning treatment of his senior coach gained widespread criticism, with the Bombers board pulling the trigger on Rutten and only adding to the frustrations of their most faithful.
Despite the backlash, Lloyd has labelled the sacking as the right call after a poor run of form under Rutten, who amassed a 17-27 record at the helm.
Speaking on 3AW just moments after Rutten's axing, Lloyd said that while the club could've handled the situation better, their call to cut ties with Rutten was the right decision.
"You never feel great about any coach losing their position," Lloyd said. "Particularly the way it was handled.
"It wasn't very well done by the club in the way that Ben was treated over the last week. I think the decision should have happened on Monday or the moment that they decide to call Alastair Clarkson.
"In saying that, I can fully understand the club's decision that performance just wasn't good enough. You watch them every week and there was just nothing about them that you thought 'okay, they're on the right track in the way they're developing their footy'.
"It started poorly. It ended badly, and I can understand why they've made this decision.
"He hasn't had long. It's only been two years, but to me it's the right decision. I just didn't see enough in the time that he was coach of the footy club.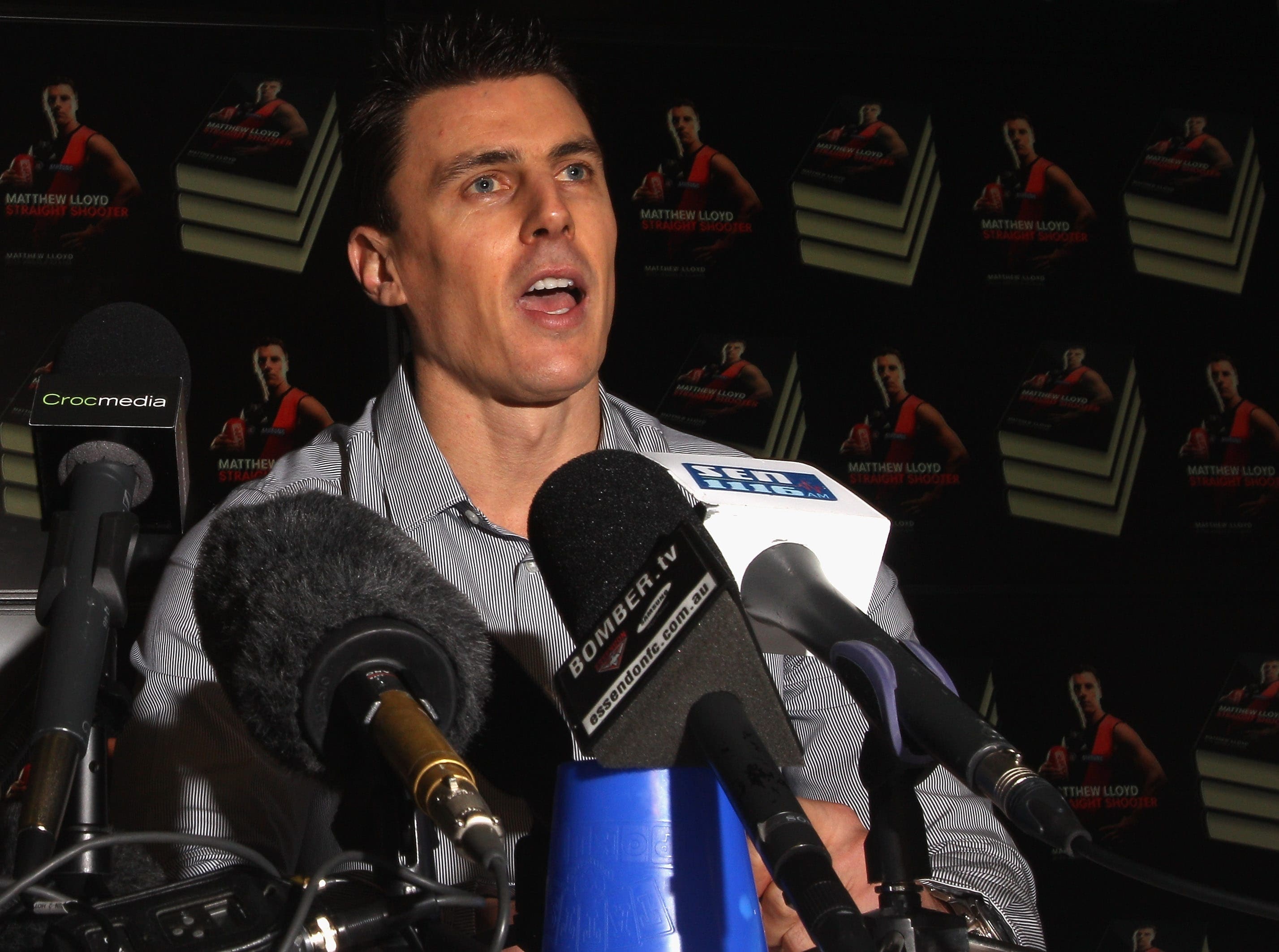 "Everyone likes Ben as a person, but in terms of what was on field, which was the brand of football, I couldn't really say what it was.
"I do see this as a positive step forward as bad as it is at the moment, that finally there's going to be no papering over the cracks with making the odd little change here or there. It's about looking at this club properly.
"No one should be safe.
"It's about putting the right people in the right roles to try and see the club rise again to be what we used to be."
An external review will commence over the off-season, with the search for Rutten's successor to be a looming chapter in the dive.
Other key figures at the club, including CEO Xavier Campbell, list boss Adrian Dodoro and assistant coach Blake Caracella, may also face scrutiny.
Lloyd said there is "no point" in the Bombers rushing a decision to hire their next coach, with the club needing to work through a thorough process.
"What's the rush?" Lloyd said on the club's coaching search.
"It's not as if they're up against anybody in a sense. Obviously the GWS Giants are a fair way down the track with Mark McVeigh, Adam Kingsley and Adem Yze.
"I think they have to get to the bottom of getting this right. There's no point rushing this. Go through a proper process across all departments of the footy club.
"The coaching is one aspect of it, but it's about getting the whole aspects of your administration right."
Lloyd's premiership teammate James Hird has been heavily linked to the now-vacant position at Tullamarine, with the Brownlow Medal winner potentially in line for a return to the hot seat at the Dons.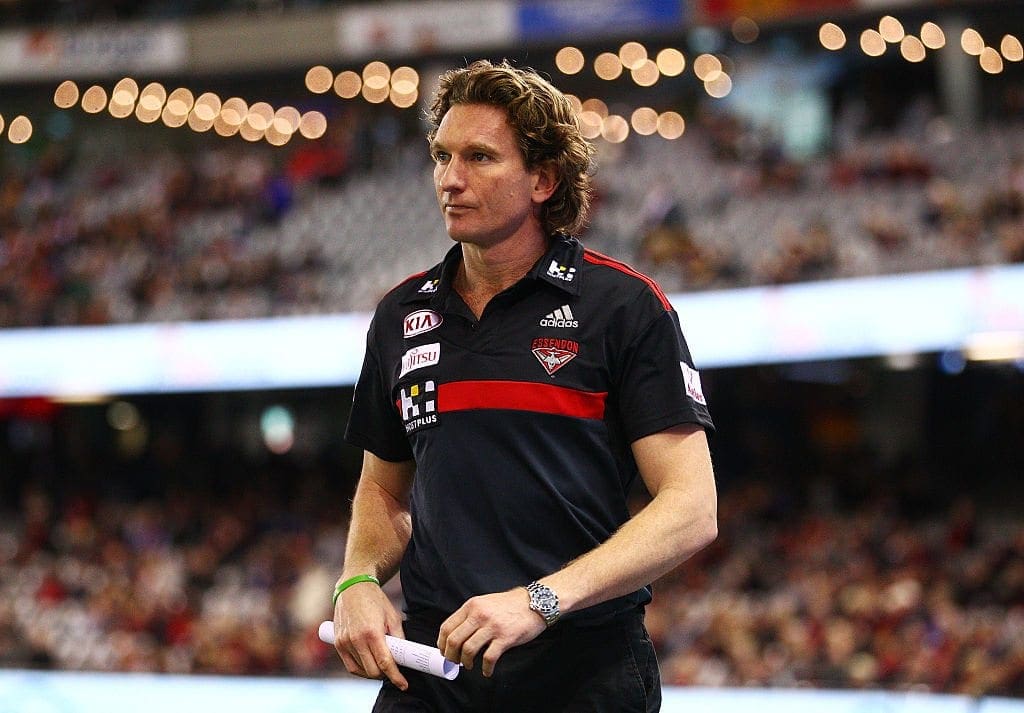 When questioned if he would support Hird's return as senior coach, Lloyd stated the Bombers must have the club great go through the same process as any other candidate, calling for untried options to be strongly considered for the job.
"It's gonna be interesting to see firstly does he put his hand? We're hearing a lot of people speak about James and [whether] he could be looked at," Lloyd said.
"But let's listen to James to see if he wants to be the coach of Essendon Football Club.
"If he does, I think I'd go have a process. It's up to them whether they allow James to be part of the process and whether they want him there.
"I also look at Craig McRae and Justin Longmuir and I love what they're doing with their footy clubs, and I've looked at all the premiership coaches; Simpson, Beveridge and Goodwin, they're all first timers who got an opportunity at it.
"So I'm not one for saying just give James the job. He'd have to go into the fight.
"I'm open to someone who's seen it all and been around rather than just looking at those people who have coached before.
"If you go through the proper process, which Essendon didn't when they appointed Ben Rutten, and you just find the best possible candidate for that job."