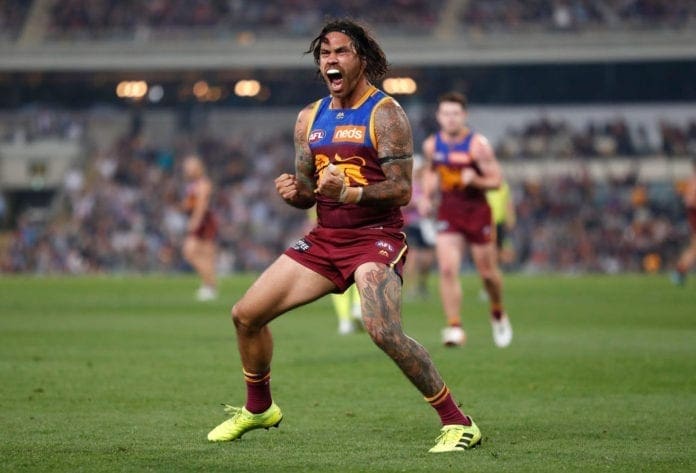 Brisbane veteran Allen Christensen has announced his retirement from the AFL after 133 games, per lions.com.au.
Christensen won the 2011 premiership with Geelong and eventually moved to Brisbane at the end of the 2014 season.
The 29-year-old didn't feature for the Lions in 2020 but was a prominent player in their 2019 campaign that saw the club reach the semi-finals.
"Obviously the flag is something I will look back on with great fondness but it happened so long ago and I was so young and at the time I guess I was just thinking about continuously trying to get better and better,'' he said.
"Now it is all over I can say I'm very fortunate to have had the career I've had, I played at two big Clubs and enjoyed some success.
"I am happy with the footy I played at the Lions, I played a different role here and I feel I was able to make a contribution.
"I was very proud to be a part of the side that returned our Club to the finals last year.
"We have come a long way, it was a crazy year and to have been able to make a contribution towards that is something that I will always carry with me.''
Christensen has been a major factor in the professional development of the Lions since joining the club, with the utility gaining plenty back from Brisbane.
"I came here at a time where the club's culture and its performance on the field wasn't great and I also had a lot of stuff going on in my life too,'' he said.
"The Club has helped me tremendously and I'm proud that I can say I feel I have made an impact on them too.
"I have been at the bottom but I have been lucky enough to play six years of footy for the Lions and to do things off the field I never thought I would do.
"Working in the Indigenous space and working with the support of our Club around the problems with gambling, it has helped me become a better person.
"I was lucky enough to have a lot of support from the Club to give me a platform to express myself on issues I am passionate about and I am proud we have become a destination club and especially one Indigenous players want to play for.''
General manger of football David Noble commenced Christensen for all the work he had done with the club both on and off the field.
'Allen has contributed to our club in a number of ways and through a number of avenues,'' he said.
"As a player he has contributed to our on-field growth in the last four years, overcoming injury a couple of years ago through sheer determination to play at AFL level again.
'As a person, Allen has battled with personal challenges off field with his gambling, faced them on a daily basis and then helping the football club and the wider community with the issues of gambling and its effects.
'Then as a proud Indigenous man, he has been an integral component for the club to assist us with internal education around the importance of his people's cultural issues and being part of our RAP program development.'