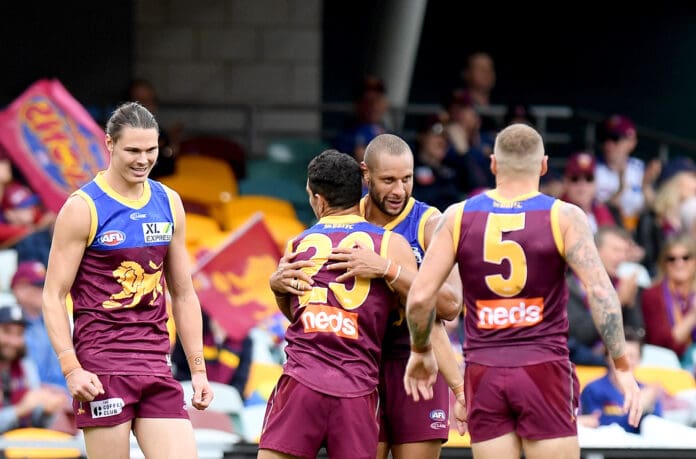 Brisbane midfielder Cam Ellis-Yolmen has been moved to the Lions' inactive list after failing to be vaccinated by the AFL's required mandated deadline.
The Lions confirmed on Friday that the 28-year-old made an unsuccessful submission to the league for an exemption, with Ellis-Yolmen now unable to train and play with Brisbane.
"Under the league's Covid-19 policy, all AFL and AFLW players and football department staff are required to be vaccinated," a club statement reads.
"The Lions fall under stage three of the league's vaccination roll out which stipulates doses one and two must be completed respectively by January 21 and February 18, in advance of practice matches.
"Ellis-Yolmen, made an unsuccessful submission to the AFL for an exemption and is now ineligible to train or play.
"The Lions respect Cameron's right to personal choice but are also committed to the protocols put in place by the AFL to safeguard the competition and protect the health and wellbeing of its players.
"The move opens up a position on the rookie list and the Lions will now investigate the opportunity to acquire a replacement player.
"Neither the Lions nor Cameron will make any further comment."
The new comes just hours after West Coast confirmed premiership forward Jack Darlin remains hesitant to receive a vaccination, with the key forward's future also up in the air.
Ellis-Yolmen has played nine games for the Lions since moving from Adelaide at the end of the 2019 season.