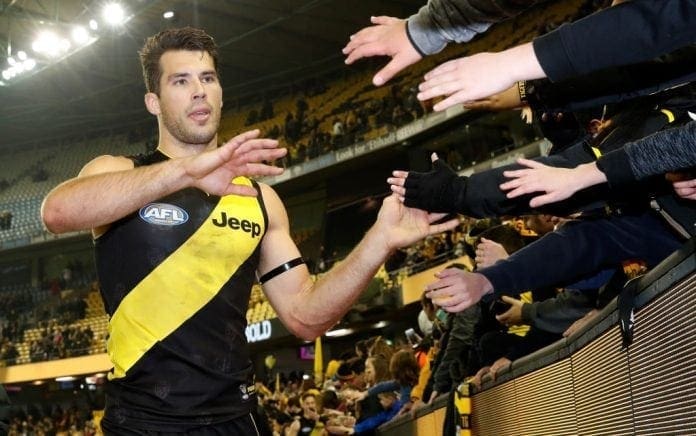 Last night's Brownlow Medal ceremony offered up a variety of surprises and snubs in the voting.
One of the biggest snubs on the night went to Alex Rance, who failed to register a vote, despite being named an All-Australian.
Speaking this morning on SEN Breakfast, Gary Lyon was shocked at the result recorded by Alex Rance.
"How many times have we watched Richmond games and walked away going: 'good lord, Alex Rance was extraordinary,'" Lyon said.
"Did the result of the Brownlow Medal last night diminish in any way shape or form the prestige and honour of the Brownlow and the standing as the number one award in football?"
"If they (the umpires) can't appreciate what Alex Rance does, and how valuable he is to the team, and therefore the result, and therefore his influence, and therefore his deservedness of a vote..."
The fact is, the omission of Rance in the umpires votes continues to ask the question over whether the system the Brownlow uses to determine voting is too heavily weighted in favour of midfielders and forgets key position players.
Perhaps the AFL should look to adopt an award similar to a Most Valuable Player, or give someone other than the umpires some voting power so that players like Alex Rance are not overlooked.