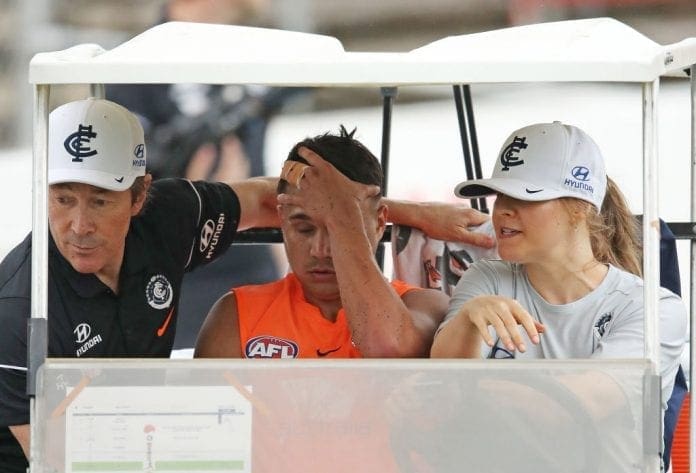 Carlton youngster Jarrod Pickett has suffered a ruptured patella tendon, and will undergo surgery on Friday after a training injury on Thursday morning.
The Blues won't put a timeframe on his return, and will instead wait until after surgery before releasing more information.
However, the recovery time is usually around 3-6 months, meaning Pickett will face a delayed start to the season.
"Our whole Club feels for Jarrod who has worked so hard to get himself back into our AFL program over the last month," Carlton Head of Football Brad Lloyd told the club's website.
"While the news is disappointing, as a Club we will be there with Jarrod through every stage of his recovery and ensure he gets back out on the field in navy blue.
"Our playing group is very resilient and take every challenge in their stride. This challenge now presents an opportunity for a younger player to step up and seize their opportunity."