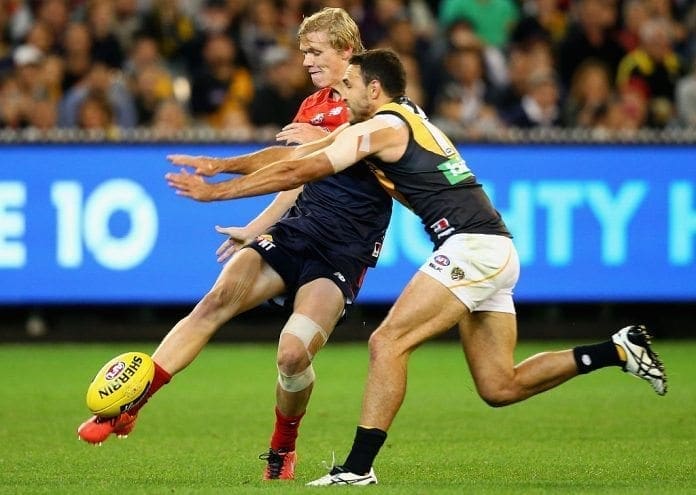 Melbourne defender Josh Wagner is set to miss the next month of football due to a thumb injury.
Wagner suffered the injury during Casey's final VFL practice match last weekend.
"He had a dislocation fracture of his thumb, which he'll have operated on [Wednesday] and we expect that to be four weeks," Elite performance manager Dave Misson told the club's website.
It has been a difficult run for Wagner, with a fractured fibula sidelining him during much of the JLT Series.
Meanwhile, former Bomber Michael Hibberd is finally ready to return to the field, with the new recruit set to play in the VFL this weekend.
"He's had a really, really solid month of training. He probably could've played in the VFL, but we deliberately held him back because we wanted to get a bit more volume into him on the Saturday," Misson said.
"He did a really good session with Jordan Lewis and Mitch King.
"As luck had it, the VFL game got called off after three quarters, so it's worked out well for him. We expect him to play some pretty decent minutes on Easter Monday and if he plays well, he may put himself in the frame [for round five]."
Melbourne play Fremantle at the MCG on Saturday afternoon, while Casey take on Williamstown at Burbank Oval on Monday afternoon.