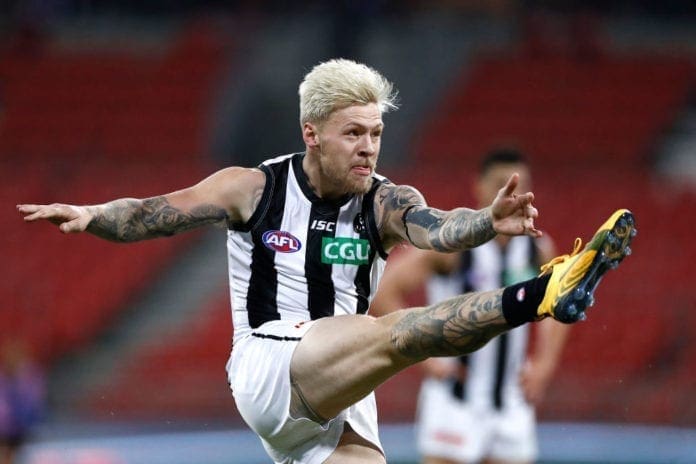 Stood down Collingwood player Jordan De Goey has released a statement following his alleged assault charge in the United States.
De Goey was originally charged with assault and forcible touching, with the latter charge having been since been dropped.
The 25-year-old pleaded not guilty to the assault charge and has since responded to the allegations in a statement released via Instagram.
De Goey's statement, which includes comments made from his attorney Jacob Kaplan, says that the Magpies midfielder will look to defend himself against "unwarranted" charges.
"Mr De Goey intends to vigorously defend himself against these unwarranted charges," the statement reads.
"Despite the original media reports otherwise, Mr De Goey has not been charged with forcible touching or any other sexual assault crimes against a woman.
"There are no current restrictions on his travel and he plans on using the next few months to continue preparing for the upcoming AFL season."
De Goey is set to face court on December 8 and has been stood down indefinitely by Collingwood, a decision supported by the AFL.
"The AFL endorses the Collingwood Football Club's decision to stand down player Jordan De Goey after he was arrested and charged overnight in New York," the league's statement detailed.
"Collingwood has kept the AFL informed over the course of the day and the AFL's Integrity Team will continue to work with the Club in regard to the incident."