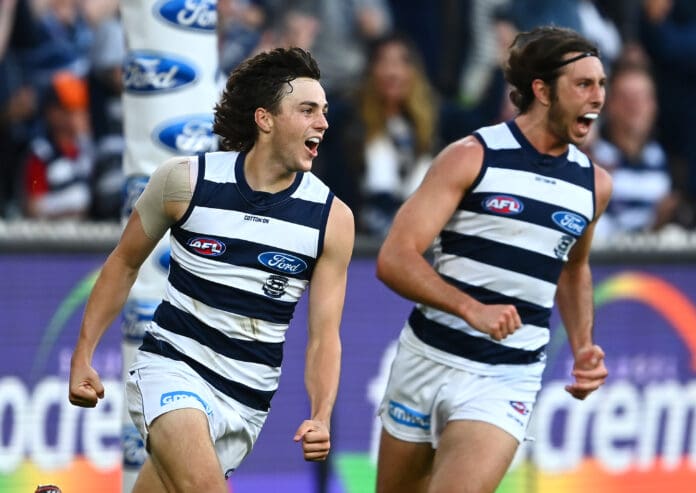 New Fremantle recruit Jordan Clark has spoken about his relationship with Matthew Scarlett, saying it was "amicable".
Clark was granted his request to return to Western Australia this week, being traded to Fremantle for pick 22. There were plenty of rumours surrounding the move, with Clark seeking to clarify things in an interview on SEN.
After Geelong's initial ask of pick 9, both clubs were able to come to an agreement on the final day of the trade period.
Related: Young Cat's future up in the air
Speaking to SEN Afternoons, the subject of Scarlett was broached, with Clark saying things in the media had been "overplayed".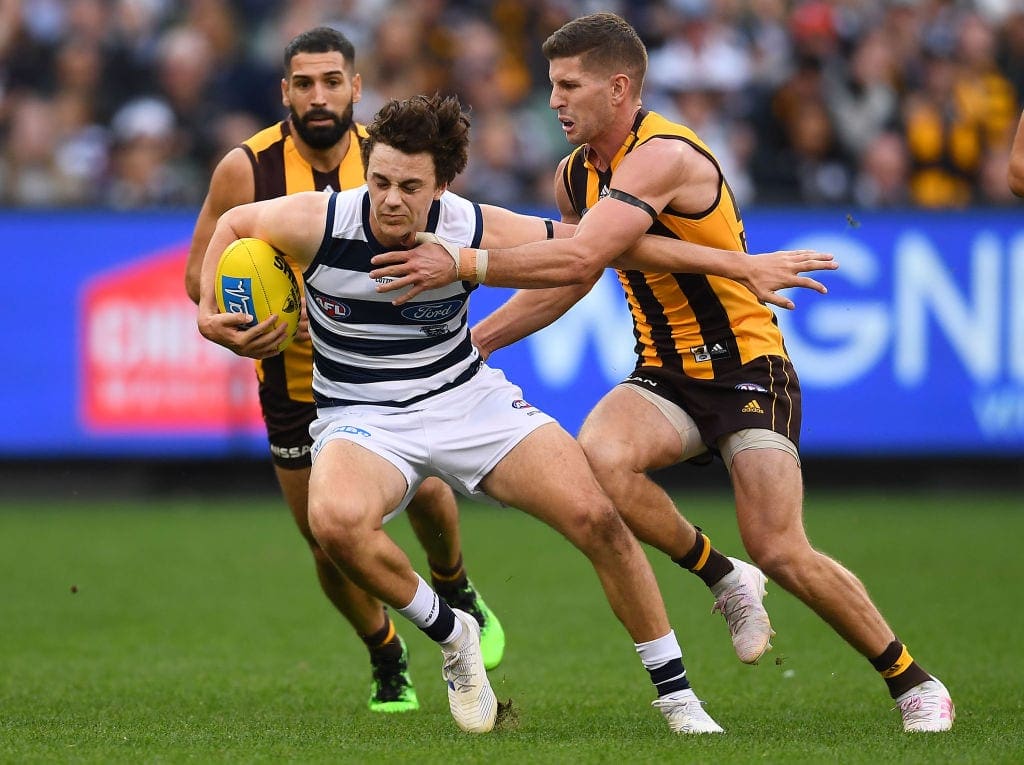 "My personal relationship with Matthew Scarlett, there's no animosity between us two. We can easily have a conversation and get a long really well,"
"Like I've said many times, he's a really good coach and was a really good player at a very successful club.
"He runs a pretty tight ship back there and I had to go away and work on a few things in my game. He was one that was really honest with me at times.
"In the end, I moved up into the midfield and played a different role. I couldn't quite break into the midfield at that time.
"I think that got a bit overplayed. Me and 'Scarlo's' relationship is by no means toxic or anything like that."
Related: Collingwood farewell duo
During the interview Clark also addressed the reports during the week that he "hung up" on Geelong list manager Stephen Wells after a "heated phone call."
"A few of my mates asked me about it and I said, 'I actually wish I did hang up on him, it would have been a great story',"
"I didn't hang up on 'Wellsy' and our conversation was far from heated. We had a very respectful and calm conversation, and it was more on the basis of Wellsy asking me how I was going and just checking in on me.
"Wellsy and I have a very good relationship and we left on pretty good terms."
The move to Fremantle offers the young Western Australian a fresh start. After being drafted to Geelong with pick 15 in 2018 draft, the highly touted junior struggled to break into the senior side.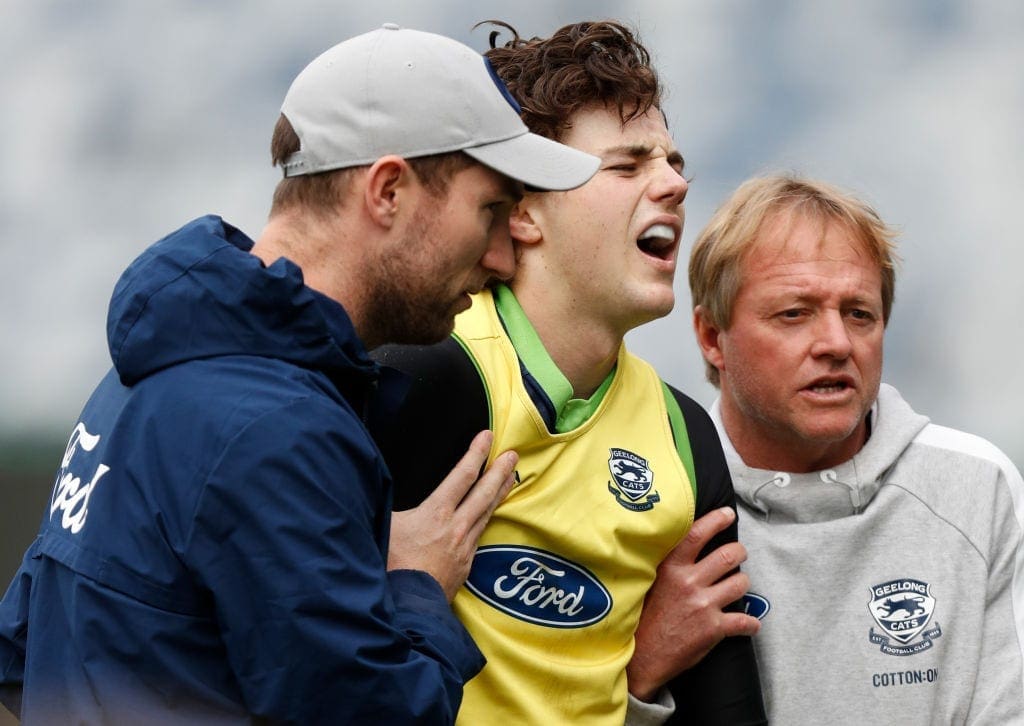 Following his debut, Clark found himself in and out of the side. Even when he managed to find some form, injury sadly saw him out of senior action again.
With rumours circulating of a move home for the past two years, Clark has finally been granted his wish. In what looks like a good deal for Fremantle, Clark will be hoping to make this move count.
SEE ALSO: Fremantle sign Irish rookie
As for the Cats, they now have picks 22, 30, 32, 34 and 41, which in the hands of Wells, has the potential to prove extremely fruitful. All eyes now turn to the draft on November 24.