North Melbourne great David King believes that the league's Match Review Officer system needs to add more consistency amongst all AFL players, instead of seemingly targeting a select few.
His comments come as Toby Greene was handed a two-match suspension for his bump on Patrick Dangerfield. The incident hospitalised Dangerfield overnight after suffering an injury to the throat.
Is Toby Greene in any trouble for this?

(watch on 7) pic.twitter.com/ZVXLrzmB28

— 7AFL (@7AFL) August 6, 2021
While appearing on Fox Footy's First Crack, King discussed the blatant differences that other players in the league are handled by the MRO compared to Greene.
"This is a total mess. To send up Toby Greene to me is one set of rules for one player than another," King told First Crack.
"Toby Greene has been dealt harsh cards more than any other player in the competition."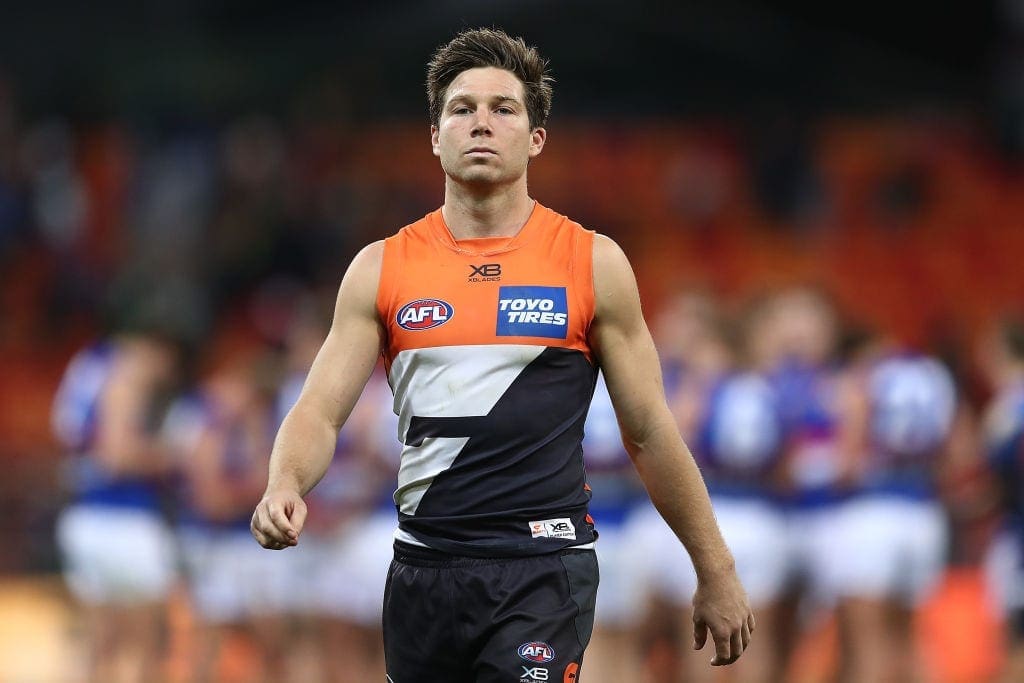 King compares the incident to that of Lance Franklin's elbow to Dockers defender Luke Ryan in Round 19 and how the AFL approached the two. He believes the MRO's decision to award Greene two weeks appeared in stark contrast to their decision regarding Franklin.
"We sat here two weeks ago and talked about Lance Franklin, who threw his elbow when the play was finished and dead, into the face of an opponent and walks," King said.
Lance Franklin in trouble with MRO ? 🤔 🤷‍♂️ #AFLSwansFreo #AFL pic.twitter.com/TpuRuK3qfF

— ⚫️⚪️ JAKE ⚫️⚪️ (@IncrediblyBozza) July 25, 2021
King added he also wants the AFL to stop waiting for serious injuries before changing the rules or handing down severe punishments.
The North Melbourne great believes that the league's fixation on the injuries after the incident is unhealthy for the game. Instead, they should be trying to change the behaviours and dangerous acts in the game before severe injuries occur.
"I'm sick of people saying: 'Oh but he gets up.' What are we waiting for with this? Are we waiting for a spinal injury before we say we better do something about this?" he added.
"It's total rubbish to suggest to me that AFL players are changing behaviour on the back of us reading the right act for things that are outside the code.
"What they've done historically hasn't worked. Either the players need to take some control here and legislate themselves a little bit."
Last week, Daniel Venables announced his retirement from the AFL at the young age of 22-years old. This was due to the brain trauma that he suffered in 2019. King referred to the incident and how it highlighted the AFL's need to do better.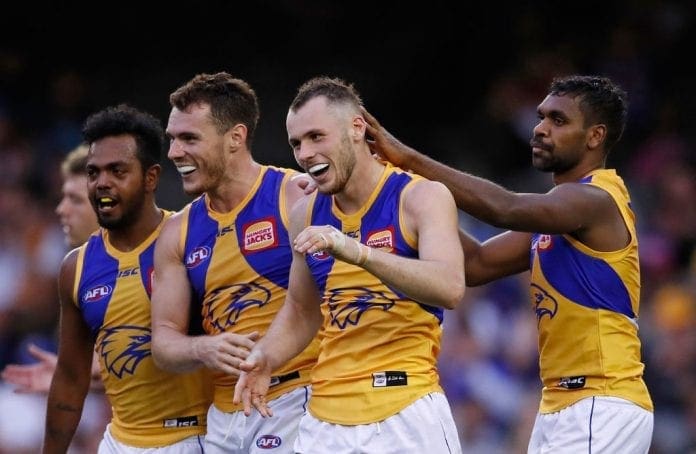 "We had Daniel Venables last week give the saddest story I've heard in a long time and then four days later we're bashing on again," King said.
"It's just out of control. Either get it right 'Chriso' or vacate the position, it's at that point now. We need a new matrix, we need a new table, it all needs to be re-done because this is a complete slaughter."
King has been discussing this issue for weeks, first bringing it up after the Franklin incident.
On Fox Footy's AFL 360,
 he pleaded to the league to alter their rulings on head-high contact in the attempt to prevent more long-term injuries and repercussions.
"How do you adjudicate medium to low (impact)? You flush someone with an elbow in the head? Come on, do you have to take their head off for it to be high? You have to concuss them for it to be severe?" King said.
"The gradings with anything head-related in my opinion at the end of the year need to be taken out of the table and have their own set of rules because there's so many excuses for it.
"Fix this once and for all at the end of the year."