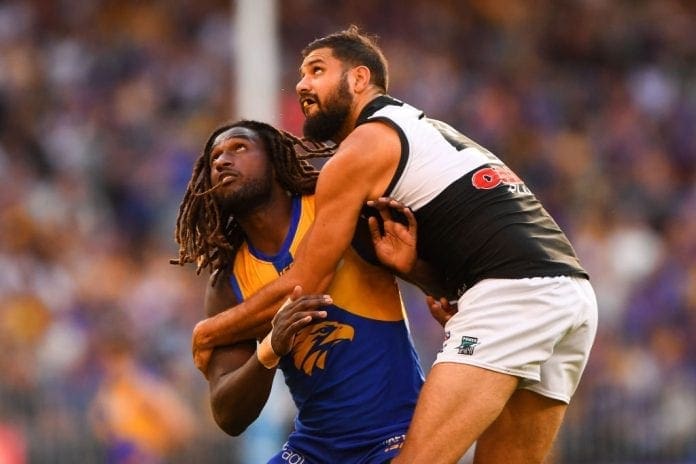 Records have tumbled and legends have been created with the dominance of Nic Naitanui, Max Gawn, Aaron Sandilands, Todd Goldstein, Sam Jacobs, Shane Mumford, Brodie Grundy, Ben McEvoy, Paddy Ryder and Jarrod Witts steering the way for ruckman in the past decade. 
The late VFL era saw greats such as Don Scott, Gary Dempsey, Len Thompson, Mark Lee, Paul Salmon plus Simon and Justin Madden. Then the early AFL era had Scott Wynd, Jeff White, Peter 'Spida' Everitt, Darren Jolly, Dean Cox and Stephen King.
Yet the modern era has seen ruckmen grow in size, durability, endurance and ability, eclipsing records set in the 80s that now may never be beaten again.
The evergreen Goldstein may yet pass the elusive ten thousand hit-out mark, which until Sandilands got to 8502 had seemed unreachable. Yet, 'Goldy' only has 749 to go and is 3251 in front of Demons captain Gawn amongst active players.
Gawn has the best average hit-outs per game, but as he moves into a part-time ruck role in partnership with Grundy, who. sits fourth on the same statistic, he may get run down by Suns captain Witts, who was unlucky too miss out on an All-Australian selection last season.
In fact, the Gold Coast big man already has a stat that probably won't ever be beaten, having set the all-time record for most hit-outs per game in the regular season in 2019 with 45.82, despite Goldstein, Grundy and Gawn each setting higher averages by calendar year.
We may someday see another prodigious leap like Ryder or a contested beast such as Naitanui, but we are about as likely to see a one-thousand-hit-out season again as we are to see someone kick 100 goals.
For context, Witts had the highest number of hit-outs in 2022 with 833, the most since his 22-game record of 1008, meaning he would need to find an extra eight taps per game to come near his own record even as the overall trend show fewer stoppages in games.
Until 2015, Gary Dempsey's long-standing record of 952 hit-outs in a season had remained unapproached for 37 years, only for six blokes to smash it in five seasons as they took turns to win the unheralded award.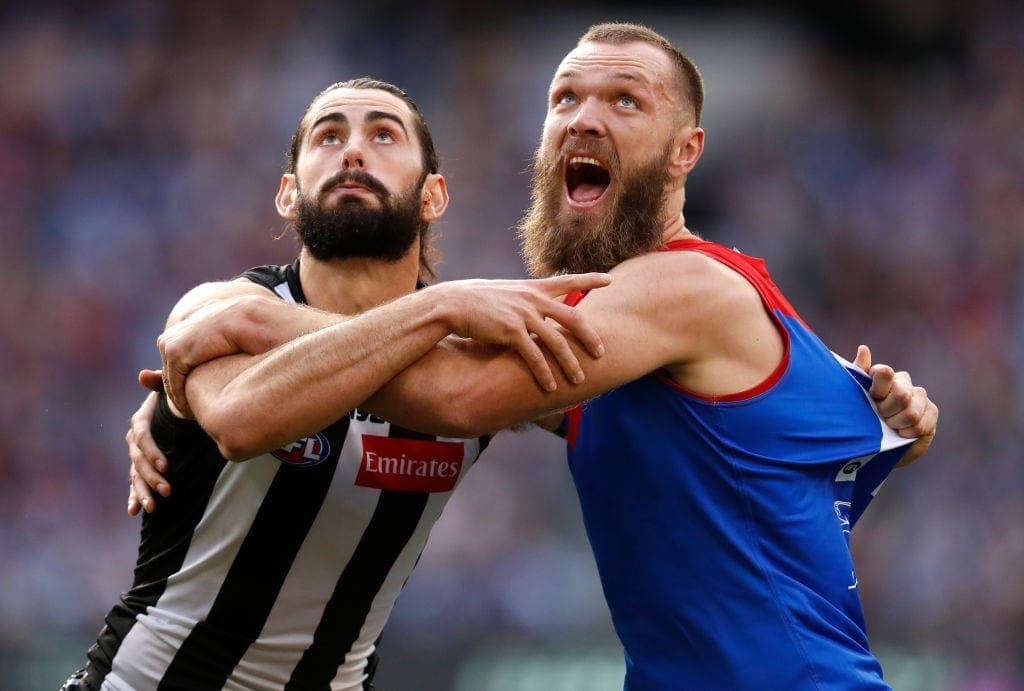 But why did this generation of ruckmen come seemingly out of nowhere to set 18 of the best 20 single-season hit-out records of all time in just the past 10 seasons, including Gawn in a flag year and Witts in a wooden spoon year?
Coaching strategies go some way toward explaining it as teams have become more defensive, forcing more stoppages, but that trend has been arrested somewhat as the number of contests comes down from its peak.
Another anomaly is that some dominant teams, including premiership teams, have had much less fear of losing the ruck contest, with coaches sending midfielders into the ruck at stoppages in an attempt to put more onballers around the Sherrin.  
Team success also provides some clues, but many of these all-time elite ruckmen led teams that did not even play finals, so the stat is no sure indicator of performance, although it clearly doesn't hurt having a prolific tap ruckman given five leading ruckmen played in grand finals in those years.
Even so, the rise of the dual ruck has seen clubs retreat from having a dominant solo ruckman, with Geelong persevering with a ruck committee that finally landed them a flag, with Rhys Stanley ably assisted by Mark Blicavs and Tom Hawkins.
Meanwhile, Melbourne had a premiership-winning ruck combination that was unbeatable, yet the Gawn-Luke Jackson one-two punch will now feature Gawn and Grundy, while Collingwood are paying serious coin for it to happen.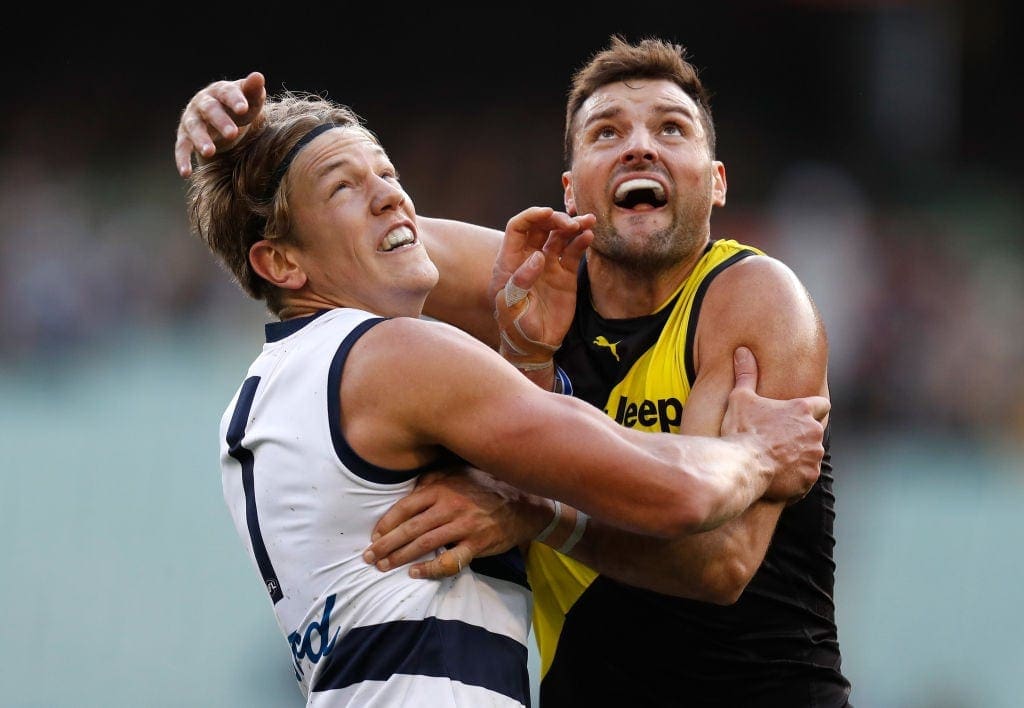 Before that, Richmond had ultimate success with dual rucks, Ivan Soldo and Toby Nankervis, although at times they had to go with a make-shift backup, and could be considered outliers given their lack of reliance on hit-out or clearance counts to win games. 
During the dynastic interregnum year of 2018, the Eagles were forced to replace injured star ruckman Naitanui with, yep, you guessed it, dual chop outs in Scott Lycett and Nathan Vardy.
Even in 2016, the Bulldogs went with dual rucks to great effect with Jordan Roughead and Tom Boyd going in tandem, after Hawthorn went with the tactic with Ben McEvoy and David Hale during their three-peat, having switched after sending in a solo ruckman against the Swans in the 2012 decider, who ironically had dual ruckmen.
So, it isn't a mystery that playing two rucks wins you flags, but then we also have an era of tremendous ruck talent setting solo records that will never be beaten. 
However, with five of these behemoths now retired and the other five in various, but late, stages of their storied careers, will we see more versatile dual ruck combinations revolutionise the game?