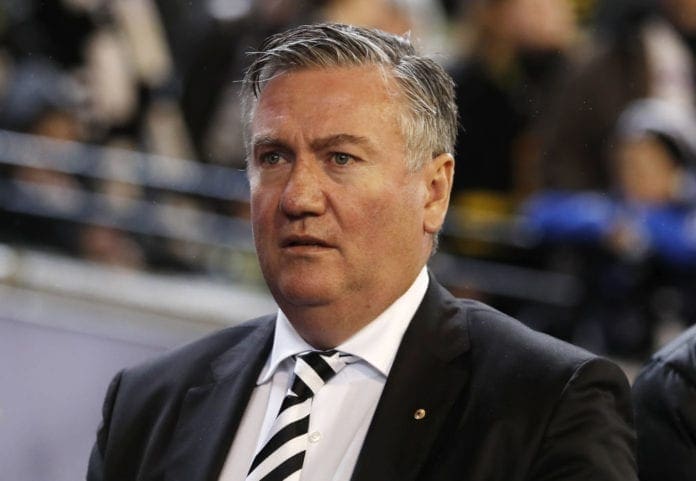 Former Collingwood president Eddie McGuire has hit back at claims that a personal relationship with Jeff Browne sees him sit in favour of the coup to oust incumbent head Mark Korda.
McGuire used his place on the panel of Nine's Footy Classified to vehemently rubbish these views and to set the record straight.
"I'm sick of being called a liar. I'm sick of it," the 56-year-old said.
"If I thought I was going to add more to the football club I'd still be the president.
"If you read a story …. and it has anything to do with me being involved in any faction or any push at the Collingwood Football Club, then you know that reporter is a liar.
"I'm not involved in the football club in any way. I speak to people everywhere. Have I spoken to Jeff Browne? Yes I have. Have I spoken to Mark Korda? Yes I have.
"Have I helped with sponsorships in the last month at the Collingwood Football Club and the AFL? Yes I do. Why? Because I love football."
Reports of McGuire's support of Browne have arisen due to a relationship formed during the pair's time at Channel 9, as well as a close friendship outside of business hours.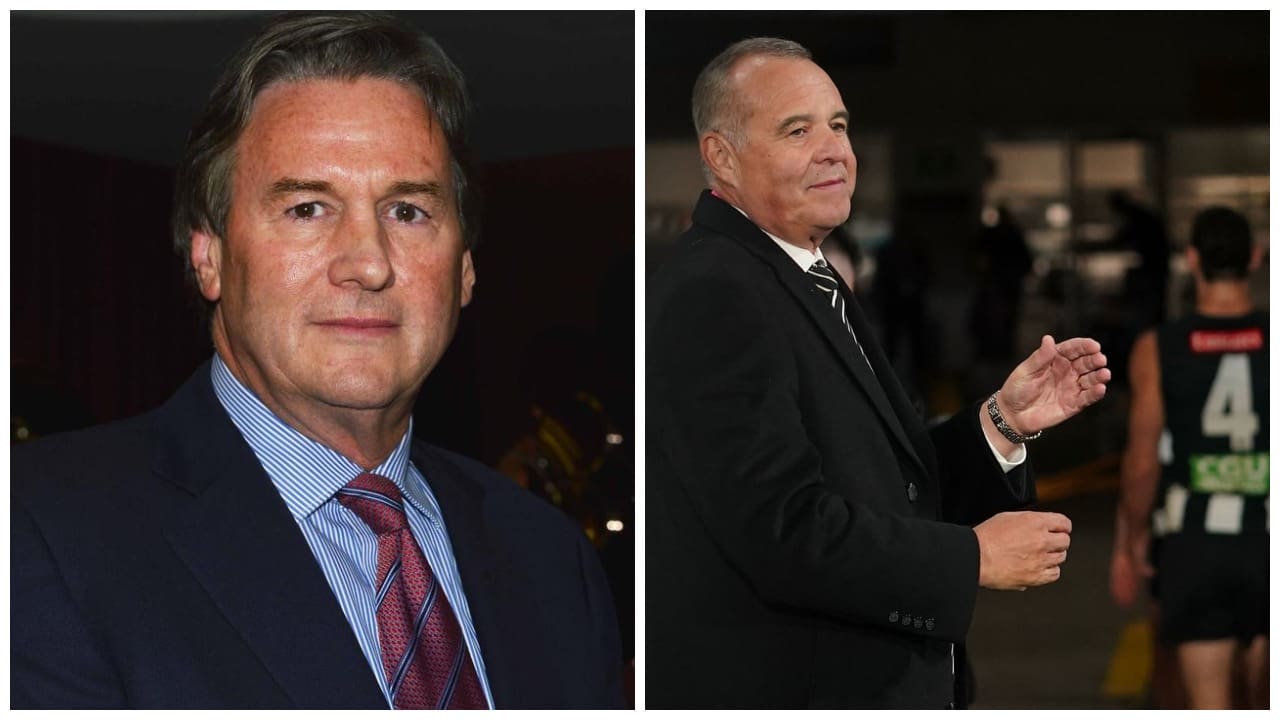 Browne, the father of 7AFL reporter Tom Browne, announced his intention to overthrow Korda's presidency earlier this week. However, the 66-year-old stated he would prefer a "peaceful handover" rather than allow for an opportunity for any more blood to be spilt.
RELATED: Jeff Browne officially challenges Mark Korda for Collingwood presidency
Should Browne's attempts come to fruition, the former free to air channel boss will become the Magpies' third president this year, with McGuire resigning in February and Korda only commencing the role in April.
Korda's board last night issued a strongly worded statement in regards to this potential coup, stating that they were completely unprepared to step aside.
RELATED: Collingwood board respond to 'coup' with strong statement
At the cessation of his impassioned message on Wednesday night, McGuire was asked succinctly by fellow panelist Caroline Wilson which camp he sat in.
"I'm not buying into it," he said.
"I still know that I hold too much weight as far as the members are concerned, I'm not blind to the situation.
"What breaks my heart is for 23 years none of this happened at Collingwood and now unfortunately it is.
"We need to get to a resolution and the way I think it should be done is I'd love to see Mark Korda and Jeff Browne sit down one more time and try and work it out and work out what's best for the Collingwood Football Club."
In further bad news for Pies fans, the club's general manager of football, Graham Wright, announced on Thursday morning just how dire their salary cap problems continued to be.
Wright - a member of the Magpies' 1990 premiership team - stated on radio that the Woodsmen were continuing to suffer from a "hangover".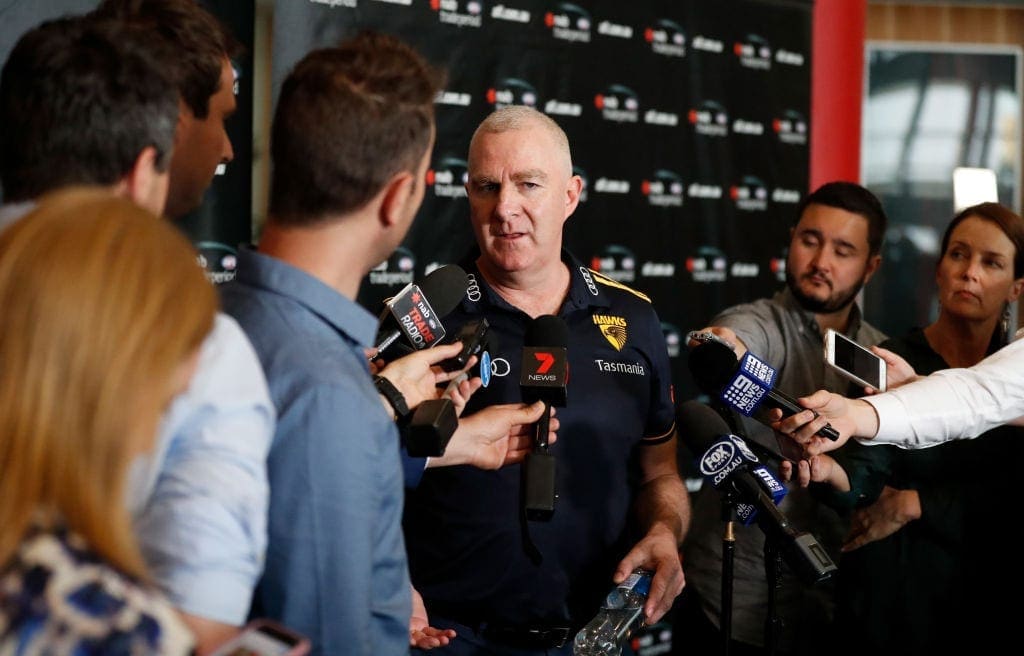 "There's still a hangover in relation to the salary cap. We've still got some issues we're dealing with there, but they're not insurmountable at all," he said on SEN Breakfast.
"There hasn't been any conversation at the moment about how we look at the list from an end of year perspective and exactly what we're going to do."
The 52-year-old's comments come in the wake of Collingwood losing Adam Treloar, Jaidyn Stephenson, Tom Phillips and Atu Bosenavulagi last off-season due to issues with their cap.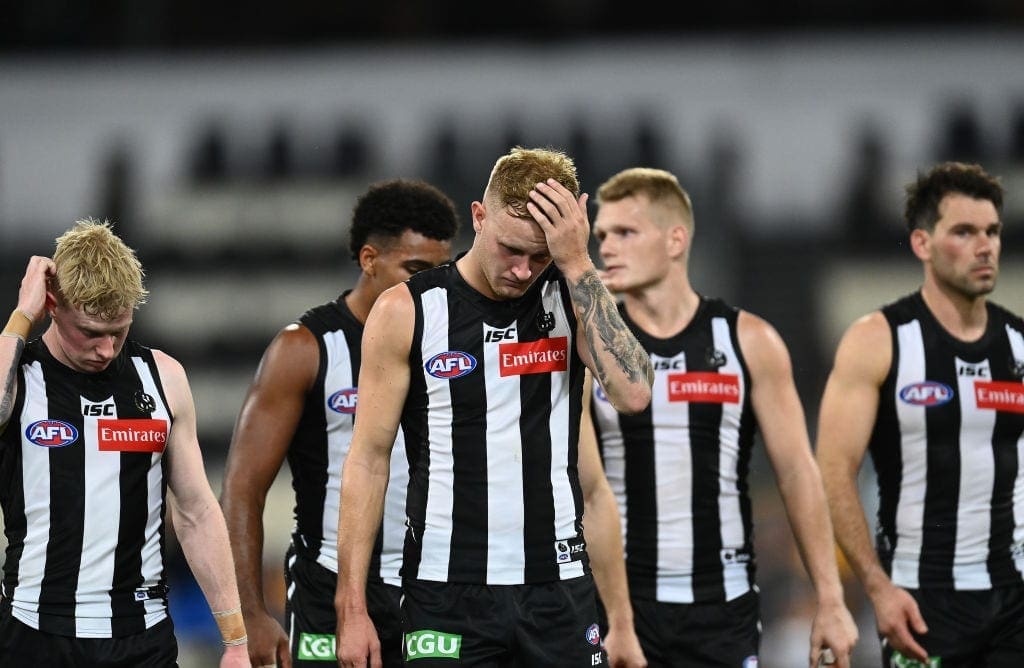 Despite these losses at the end of 2020, Wright believed that the club could avoid being drawn into a similar cull at the completion of this year.
"I wouldn't have thought so," Wright said.
"From a talent perspective, we need to keep as many talented players as we can so I don't think that's in our thinking at the moment.
"It hasn't been discussed either, but from my perspective you need your talented players part of what you're doing."
The Tasmanian - a former teammate of Nathan Buckley's - also said that any decision on  the head coach's future would come towards the end of the, so far, disastrous season.
"We've been pretty consistent all the way through that it will be in the back-half of the year and that's where it stands," he said.
The 16th placed Pies are set for an avian battle in Adelaide when they face off against the Crows on Saturday afternoon at 4:35 AEST.