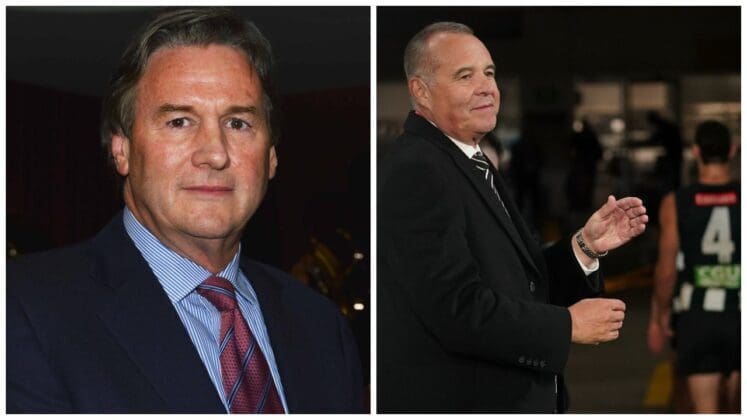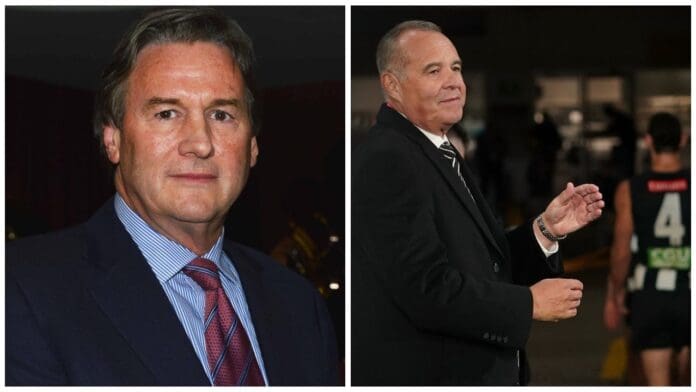 The waters at the Holden centre have once again become murkier after former Channel 9 managing director Jeff Browne declared his intention to challenge the incumbent Mark Korda for the role of club president.
In a report by Michael Warner of The Herald Sun, it was suggested that the 66-year-old powerbroker has already contacted Korda about the possibility of a "peaceful handover".
Warner also stated that Browne's group have asked for four of a possible seven seats on the club's board, with the remaining three to be comprised of names that currently hold a place at the table.
"I am prepared to negotiate in good faith, which three members of the current board of directors are most suitable to contribute to a reconstituted board and some continuity of operational knowledge is desirable," Browne said.
"The four new positions would include myself and three other high-quality candidates chosen specifically to provide the best overall mix and blend of skills and diversity.
"I would seek the endorsement of the new board to become the chairman and president."
Does #Collingwood need a fresh set of eyes and a new voice in the football program? A former premiership player weighs in on his thoughts https://t.co/371ys6RUVm via @zerohanger

— Ben Lawless (@BenjaminLawless) May 31, 2021
This latest move comes in the wake of Korda's reported rebuffing of Browne earlier in the year when the latter requested a role on the board.
Browne, the father of 7AFL reporter Tom, has claimed that with the club struggling both inside and outside of the boundary line in 2021, the time was right for change.
"Collingwood is a great club and strong and united leadership is critical if we are to move beyond our current malaise," Browne said.
"There is a growing wave of support from members for change and this change must begin with a refresh at board level."
Although Browne - a long-term friend of former president Eddie McGuire - has gone public with his desire for the top job, the league's former lawyer has stated that a coup is not his preferred method of claiming the role.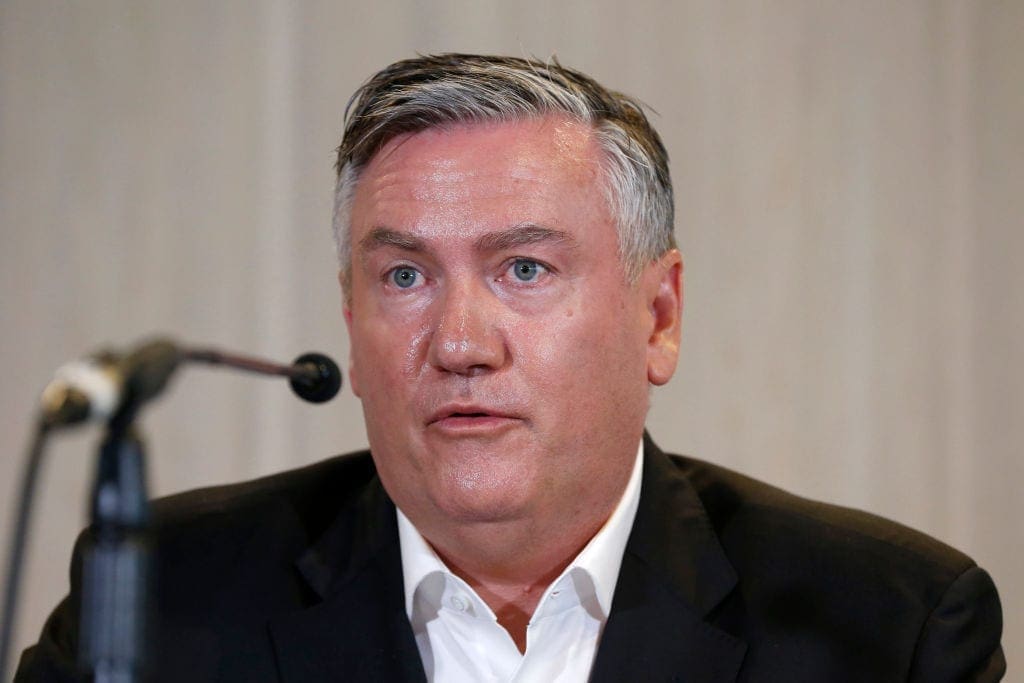 "In an effort to achieve change in the least disruptive manner, I intend to speak again with Mark Korda, to seek an immediate four vacancies on the board," Browne said.
Browne's bid has also been endorsed by 1990 premiership defender and powerful player agent, Craig Kelly.
"I think Jeff Browne would be an outstanding president," Kelly said.
"He knows footy, he sits on multiple boards and it's a good balance after Ed (McGuire) and would be well received."
Warner also reported that should Browne's advances be rejected by Korda, then it is almost certain that a further challenge will come if and when an emergency general meeting is called by Collingwood members.
With reports that long-term season ticket holder David Hatley has indeed collected enough signatures to call an EGM, this move appears imminent.