The Adelaide Crows started 2021 on fire, taking down a highly rated Geelong side in Round 1 and going on to win three of their first four games.
However, the remainder of their season proved to be a struggle as the Crows would only secure four more victories for the year.
Their ultimate downfall was the abundance of youth in their side, as their youngsters couldn't consistently perform over four quarters. The young Adelaide brigade were able to flash their brilliance at times but too often faltered in the second half of games.
The West Lakes side has an abundance of weaknesses on their list, which was somewhat addressed with their off-season acquisitions, but they're still left with glaring holes throughout their best 22, especially in defence.
However, suppose in an alternate universe that one player could be poached with no strings attached, who would the Crows select to meet their plethora of needs?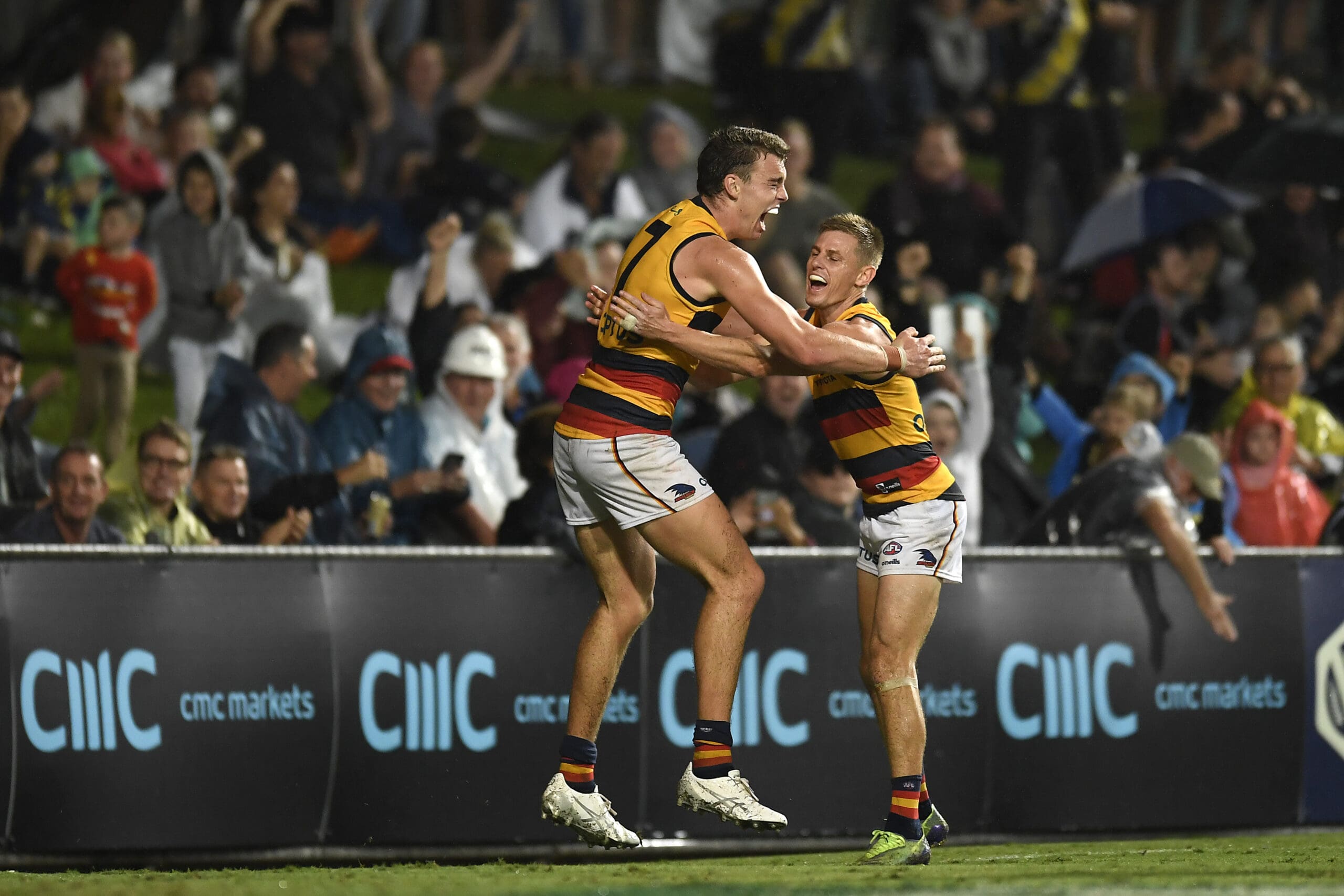 Gaps in best 22
Adelaide's glaring weakness is their back-six, especially in the wake of Jake Kelly's move to Essendon and the delisting/retirement of Daniel Talia.
While Jordon Butts took a monumental leap last season, he still needs a partner in crime to help negate some of the attack-heavy teams in the league. Tom Doedee is more than capable of taking on this role, as he largely has, but if someone else could enter the team and anchor this spot, Doedee would be afforded the luxury of playing as a structural interceptor.
They're in desperate need of a medium-sized defender who is capable of out-muscling smaller forwards but is also quick enough to outwork larger key forwards.
Wayne Milera is set to make a return this season after a disastrous past 24 months where seemingly nothing went his way, although he's no guarantee to continue playing at the level of footy he's accustomed to.
The Crows' midfield group is largely set, especially with the likes of Jordan Dawson being able to shift to the wing when needed.
This then poses the question, where else does Adelaide need reinforcements?
Inside forward 50 is their next area of weakness, in particular key forward. Riley Thilthorpe has shown flashes of excellence in his brief 14-game career but needs a strong supporting partner to assist in his impending development.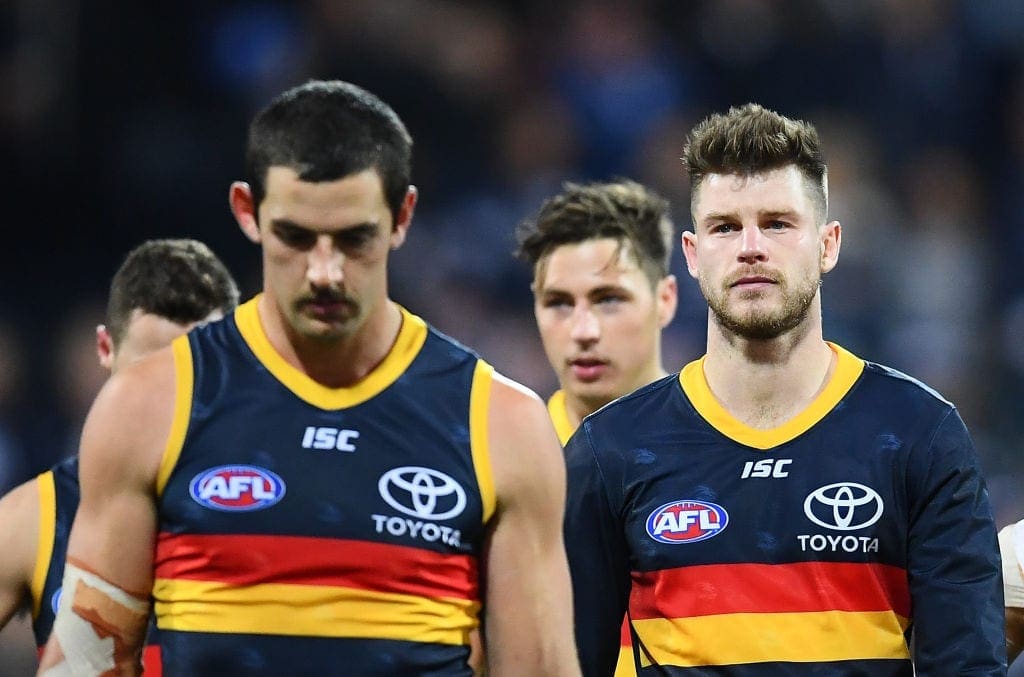 Taylor Walker enters 2022 with an assortment of question marks, while Darcy Fogarty doesn't deliver on a consistent enough basis to be a reliable co-option up forward.
The Crows did address the small/half-forward deficiencies during the draft as they were able to recruit Josh Rachele, Jake Soligo, and Zac Taylor, all of whom are able to spend prolonged time up the ground and in the guts.
Adelaide's next area of concern is in the ruck, as Reilly O'Brien will need relief in games and the Crows will need to continue feeding their tenacious onballers.
Subjecting someone like Thilthorpe to the bustle and hustle of ruck contests will be more damaging than rewarding to the Crows' future endeavours, so acquiring another individual with a propensity to drift forward from the ruck will greater serve Adelaide in the longterm.
Candidates to steal
Option 1: Brandon Starcevich
BRANDON STARCEVICH
Defender

Brisbane

2021 SEASON AVG

12.4
Disposals

3.8
Marks

2.8
Rebound50s
Starcevich is on the larger side for a medium-sized defender but has an elite combination of strength and speed.
He's great at reading the play and working smaller opponents under the ball to generate intercept marks, while simultaneously being able to outwork larger forwards and position himself appropriately to spoil the ball in aerial contests.
If the Crows were to pinch him, Starcevich would slot effortlessly down back and free up the likes of Doedee and Dawson to predominately act as rebounding defenders, while permitting Milera to ease back into senior footy by taking on the oppositions best small forward.
Option 2: Sam Taylor
SAM TAYLOR
Defender GWS

2021 SEASON AVG

14.4
Disposals

6.1
Marks

3.7
Rebound50s
Taylor has great length and an impeccable knack for reading the ball in flight, which typically results in intercepts for his side.
Additionally, Taylor has great recovery speed and is more than capable of negating a number one forward, as evident by his strong performance on Tom Hawkins late last season.
Similar to Starcevich, Taylor would have a similar impact down back, except he would have a greater influence on Jordon Butts' ability to continue developing as a key defender. This would occur given that his style of play will negate the number of one-on-ones the youngster would typically be subjected to.
Option 3: Matt Taberner
MATT TABERNER
Forward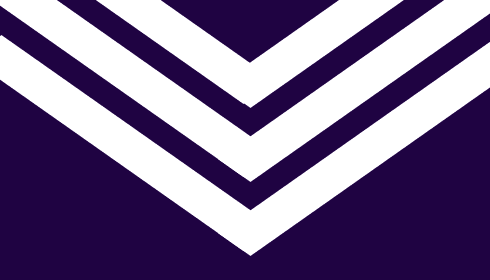 Fremantle

2021 SEASON AVG

11.1
Disposals

5.6
Marks

2.3
Goals
Taberner is a big, athletic key forward who can move up the ground well and is more than capable of finding the goals in abundance when he's up and about.
He would relieve the pressure on the developing Thilthorpe, allowing him to largely roam the forward 50 as traditional full-forward.
Taberner would also offer the Crows a reliable marking target who is fairly accurate in front of goal, something that will likely be lacking with Taylor Walker's future still unknown.
Option 4: Luke Jackson
LUKE JACKSON
Ruck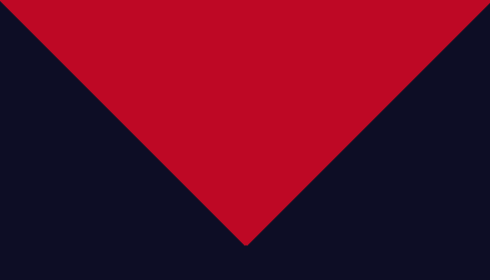 Melbourne

2021 SEASON AVG

10.6
Hitouts

3
Marks

12.8
Disposals
There's no doubt that with his natural athleticism and attack on the footy that Luke Jackson is going to be a number one ruckman sooner rather than later.
However, he has displayed an uncanny ability to look comfortable in contested situations up forward and impact the scoreboard.
He would be a perfect compliment to Reilly O'Brien given his versatility, with the pair no doubt being able to dominate the hit-outs all game given both players' ability to impose all over the field.
Verdict
It's gotta be a defender.
The Crows' largest issue is their back-six and if they're any chance to contend for finals they need to be able to make scoring difficult for their opposition.
The man most likely to plug the most holes down back is going to be Brandon Starcevich. For the reasons mentioned above, he offers Adelaide the most versatility in defence as he would allow others to play to their natural strengths.
Starcevich's presence would also allow other developing defenders like Chayce Jones and Fischer McAsey to find their footing at AFL level while semi-shielding them from young defender mishaps.
His holistic impact can't be ignored when pondering this hypothetical, which is why Starcevich makes the most logical sense.
Next in the series, we'll take a look at Brisbane and their needs as they continue to push for a premiership.