The No.1 pick at the 2021 AFL Draft Jason Horne-Francis has paid his thanks to his former teammate and fellow first selection, Bryce Gibbs.
While Horne-Francis was just three-years-old when Gibbs was selected by Carlton with the opening choice of the 2006 Draft, the pair combined forces at SANFL side South Adelaide across the course of last season.
Having followed in his mentor's footsteps after North Melbourne made the South Australian a Kangaroo with the first pick of the draft on Wednesday night, Horne-Francis revealed how the ex-Blue and Crow had helped him make the grade.
"He has had a massive influence on me and a lot of the young fellas at Souths," Horne-Francis told SEN Breakfast fresh off the biggest night of his young life.
"He's worked so hard to be where he is, and we couldn't be prouder of him."

We caught up with Jason Horne-Francis and his parents after he was selected with pick 1. pic.twitter.com/lIafe6oR2h

— North Melbourne (@NMFCOfficial) November 24, 2021
Although the pair of fancied footballers only shared the changerooms on Lovelock Drive for a singular season, the outputs from both the teenager and the 32-year-old saw the Panthers play-off against Glenelg in a preliminary final in September.
"I think just the professionalism and the way he goes about it at South Adelaide really helped the whole club in their success this year," he continued.
"He's been tremendous for me on-field in moments and off-field as well. He's been super."
Although Horne-Francis was willing to offer his confidante a tip of his hat ahead of his first day at Arden Street, the dynamic blonde was also good enough to find the Burley football at will across his 'one and done' SANFL season.
If you aren't seriously excited about our number 1 draft pick, you will be after watching this.

Enjoy 🍿 pic.twitter.com/McKX4hpC5o

— North Melbourne (@NMFCOfficial) November 24, 2021
With a new challenge now lying before his capable feet, Horne-Francis claimed he was champing at the bit to get started with the Roos' young roster.
"They've got some really, really exciting young talent, and a good mix of veterans as well. I'm really excited to get to work with them," he explained.
The youngster also did himself no harm by paying praise to his new head coach.
"And I think 'Nobes' [David Noble] is a bloody awesome coach," Horn-Francis added.
"They're heading in the right direction."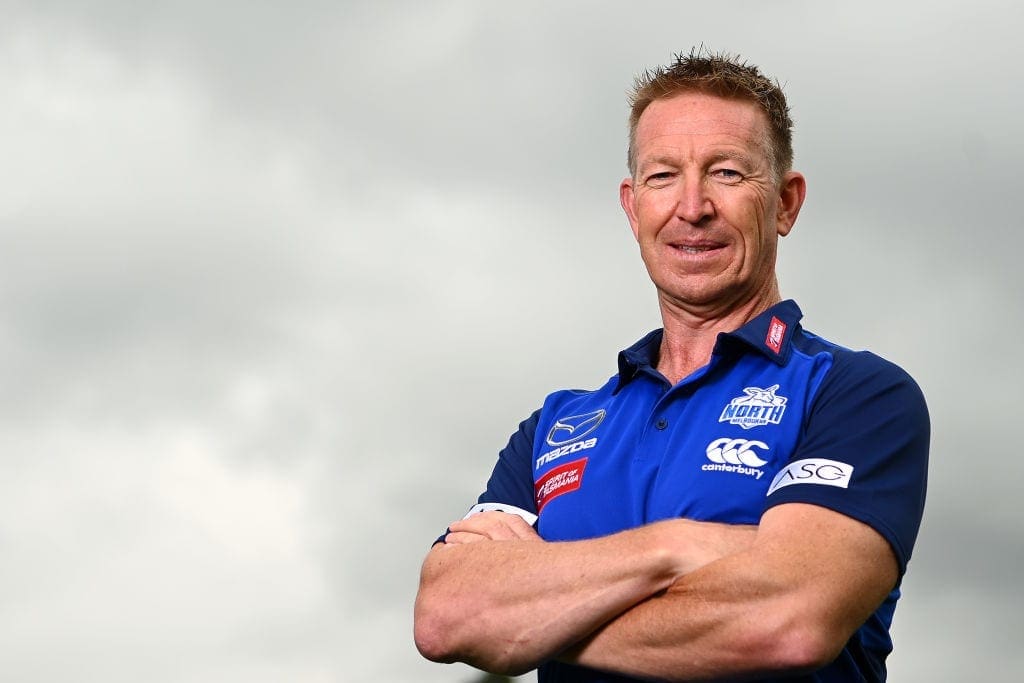 Horne-Francis is poised to make the move across the South Australian border and join in the chorus within the coming days.
North Melbourne's first to fourth-year stocks commenced their pre-season program on Monday of this week.