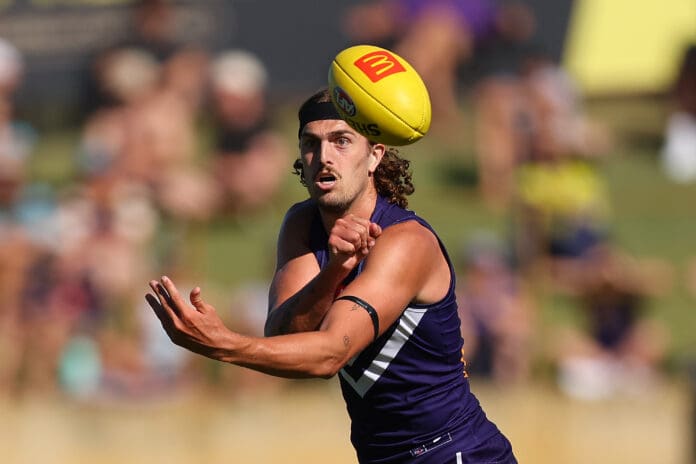 Fremantle recruit Luke Jackson won't feature in Thursday's pre-season clash against Port Adelaide after suffering a head knock in last week's matchup with Adelaide.
Jackson suffered the knock during the Dockers' loss to the Crows on Friday and suffered delayed headaches, sparking concerns among the club's medical staff.
Taking a precautionary approach, senior coach Justin Longmuir confirmed Jackson won't face the Power this week but remained confident the concern won't hamper his Round 1 chances.
"Luke Jackson got a knock in a contest and had delayed headaches from that, so we'll rule him out this week," Longmuir revealed.
"(We have) a no-risk policy around head knocks.
"We'll not play him this week, but he should be right come Round 1."
Fremantle was without emerging duo Heath Chapman (hamstring) and Nathan O'Driscoll (foot) for last week's contest, however, the pair is expected to be available for this week's match.
Star defender Luke Ryan remains out of action with a back issue sustained last week, meaning the one-time All-Australian faces further time on the sidelines ahead of Round 1.
Longmuir confirmed Ryan won't line up at Fremantle Oval on Thursday, while Chapman still needs to get through training unscathed.
"'Chappy' will hopefully play, he needs to get through training," Longmuir said of Chapman, who is battling hamstring tightness.
"Luke Ryan will miss again. I know it's not serious but it's a little bit of a tricky one with his back injury.
"We'll give him another week off given it's a six-day break and it happened later in the week last week.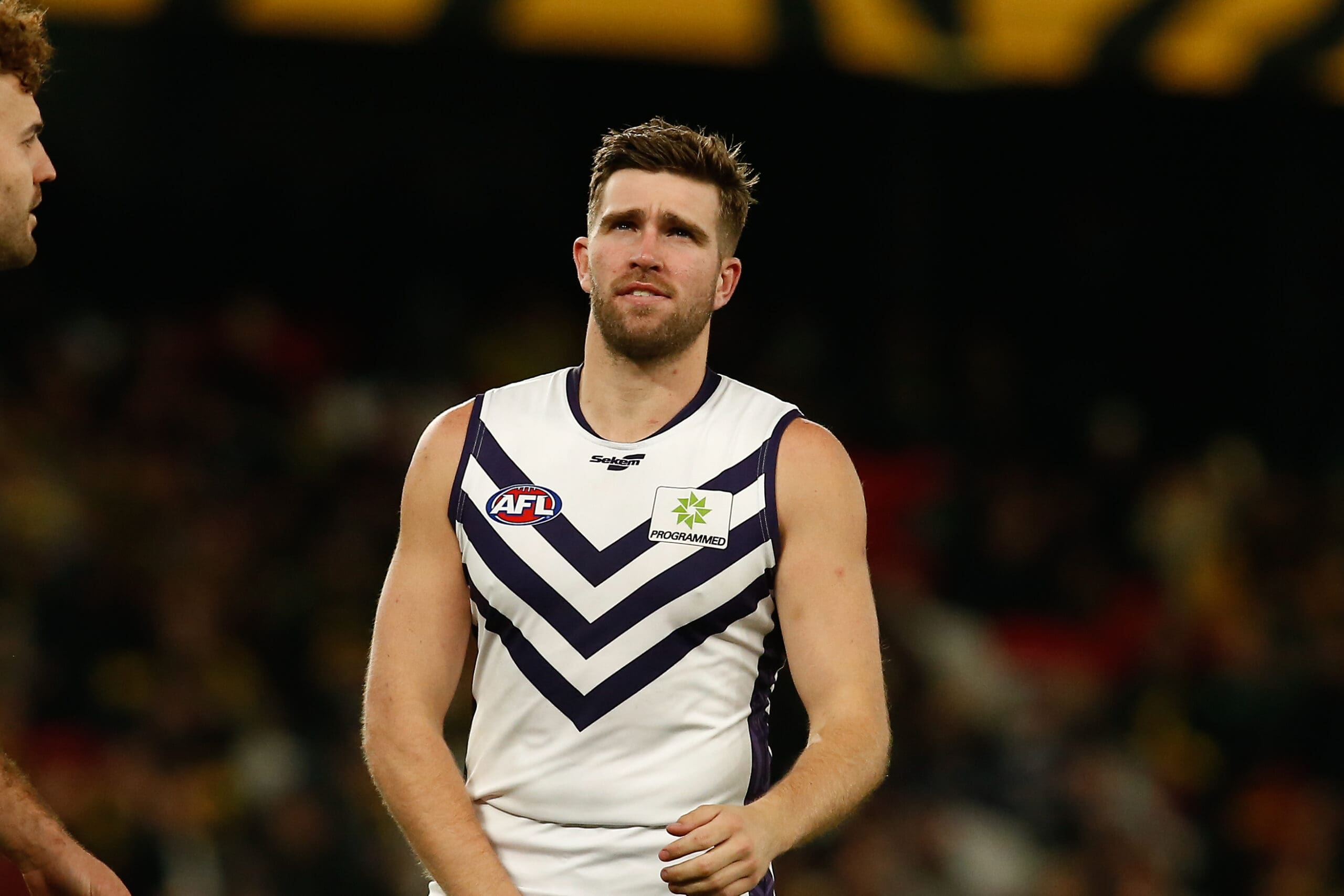 "'Dris' will play. There's a pretty quick turnaround from that hotspot, which is good news. We'll just have to work out game time and what level (of intensity).
"... obviously there's still a few spots on the line. We feel those guys that won't play this week will come into the Round 1 team. "
Forward pair Michael Walters (Achilles) and Michael Frederick (quad) haven't missed a beat as they continue to recover from their respective injuries.
While patience will be needed, Longmuir flagged the duo remain a chance to feature in their season opener against St Kilda next month.
"Both (are) tracking pretty well," Longmuir said.
"'Freddy' hasn't missed a beat in his rehab. Sonny had a bit of a tricky injury with his Achilles.
"He's tracking really well and we have our fingers crossed he'll be alright for Round 1.
"We aren't going to rush him. We just need to make sure once he comes back he's ready to play out the whole season.
"We're hopeful both of them will play Round 1."
The Dockers will travel to Marvel Stadium for their Round 1 clash again the Saints, scheduled for Sunday, March 19.