Melbourne coach Simon Goodwin has heaped praise on several of his key contributors to Friday night's win over Carlton, with star defender Steven May earning plenty of plaudits post-game for his role in keeping Coleman Medal winner Charlie Curnow to one goal.
May has faced criticism through the opening half of the season as he battles to find the form that saw him lead the Demons' backline to premiership success two years ago, with the 31-year-old seen as one of the AFL's premier stoppers in recent seasons - earning All-Australian blazers in 2021 and 2022.
While his first 10 matches of 2023 are unlikely to warrant the recall of a tailor, May's job on Curnow was a highlight for the Demons in their 17-point win at the MCG.
"He was super. He got a lot of praise internally in the post-game just for his performance," Goodwin said of his veteran defender.
"People have criticised him a bit this year, but he's been outstanding. He's had a couple of quieter games than normal, but he did an enormous job for us tonight.
"Charlie Curnow - we've got enormous respect for the way he goes about his footy. Steven played an exceptional game on him."
Melbourne had the upper hand over the Blues at the stoppage and in the contested game without star ball winner Clayton Oliver, with Christian Petracca strengthening his own bid for another All-Australian selection in his teammate's absence.
Working in-tandem captain Max Gawn across all three lines of the field, Petracca was a standout performer for Goodwin thanks to a four-quarter display in midfield.
While acknowledging Petracca's "outstanding season", Goodwin also highlighted Gawn's leadership and the maturity of second-year forward Jacob van Rooyen after the win.
"[Petracca] is having an outstanding season, there's no question about that, he's in some really good form. But I was just rapt with the whole midfield group. We got our stoppage game going, and they shared the load," Goodwin said.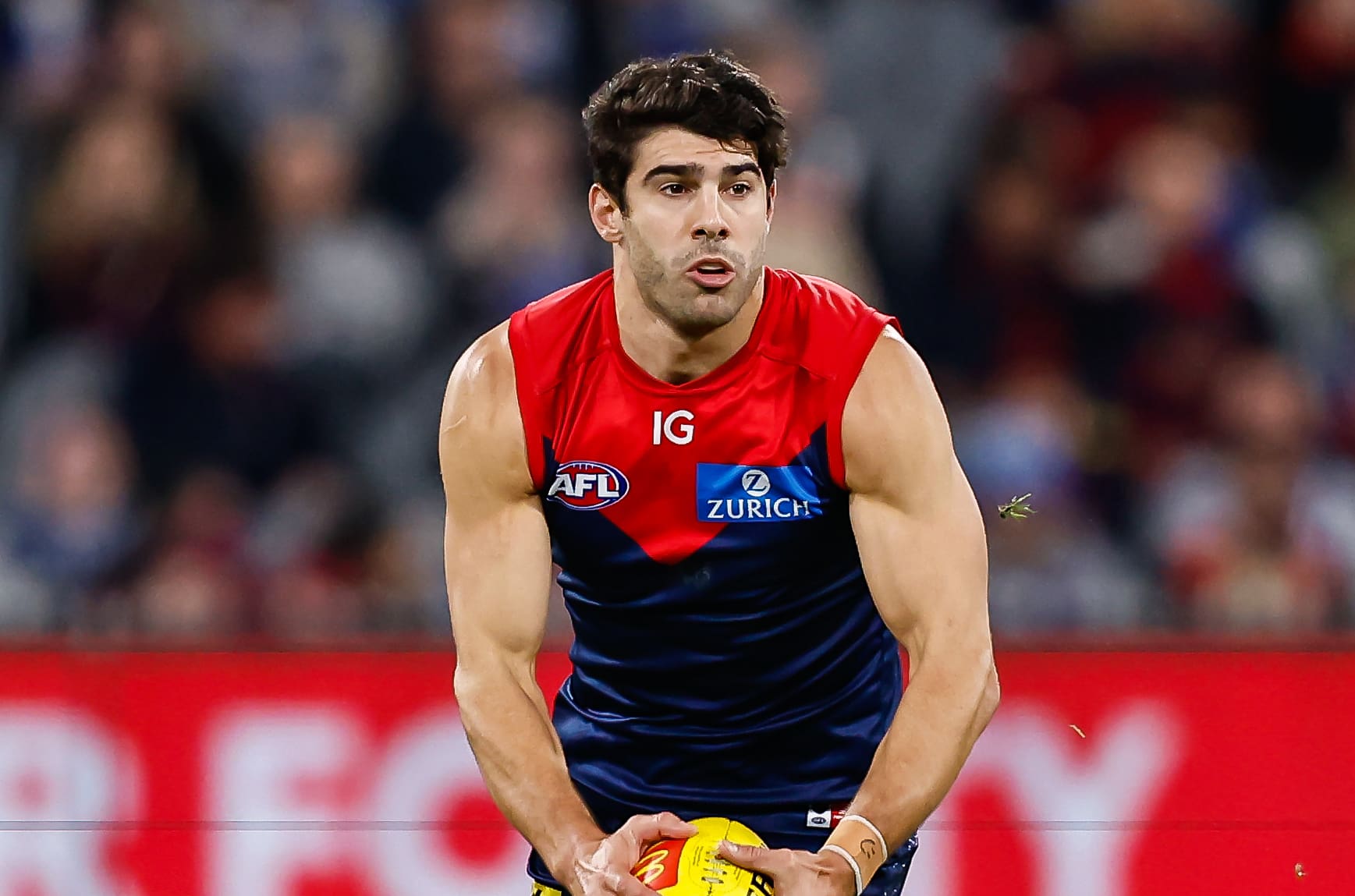 "Without Clayton (Oliver) there, he's a big stoppage player, to get that dominance against their midfield with the boys we had was fantastic.
"[van Rooyen] has been huge. We're asking a lot out of him. He's in his second year of footy and we're putting a lot of work into him, into his game. He's just lapping it up. He just wants to get better, wants to compete and he's gonna keep doing that for us. He'll have some quiet games, but he'll have some other games that will grab everyone's attention."
The Demons will look forward to welcoming Oliver back from a hamstring injury for their highly-anticipated King's Birthday clash with ladder leaders Collingwood for what will be a significant test for Goodwin's side.
The Dees coach confirmed the four-time best and fairest winner will play against the Pies, having attempted to be right for selection for this week.
"[Oliver is] giving himself more than a chance," Goodwin said. "He was giving himself a chance for this week.
"He's circled it. He's got 10 days to get himself right, he'll be playing."
The Demons will be without defender Jake Bowey due to a worrying incident in the third quarter of Friday's win that left the young backman with a concussion.
Goodwin will call on veteran Michael Hibberd as the likely replacement for Bowey, with the ex-Bomber rested for Round 12.
"He's concussed. He's got a bit of a headache so he's gonna need some time. He'll head into the protocols and miss next week's game, unfortunately," Goodwin said of Bowey.
"... Hibbo will be back. He was managed. Six day break, so he gets more rest. Getting a bit old in his legs old Hibbo, so he needs a bit of rest every now and then.
"He's going well. He's playing his best footy right now, he's looking after himself and managing his body. We're gonna do that the whole year with him."
Goodwin wasn't short of compliments for Collingwood ahead of their fixture on Monday week, with the "hot topic" of the competition set to provide an enticing affair for the red and blue club in front of a potential record crowd.
"It's just going to be a great occasion. They're the hot topic, the team to beat," he said.
"They're exciting. We all sit here and everyone looks at them as the team to beat, which they are. So we go into a big game and hopefully get 90,000 people and we'll be up for it.
"Looking forward to it."