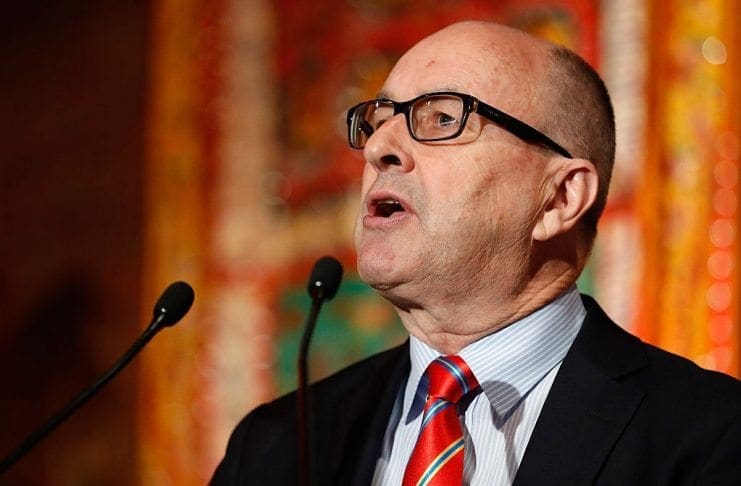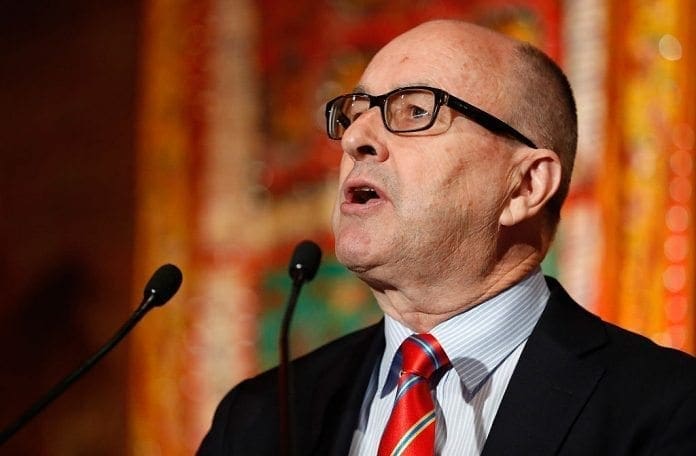 Divisive Gold Coast chairman Tony Cochrane is set to announce he will stand down from his role at the expansion club.
Often abrasive in persona, Cochrane led the Suns for seven seasons, overseeing the arrival of numerous high-end draft picks as well as the hiring of current coach Stewart Dew and the firing of his predecessor Rodney Eade.
Cochrane also played a leading role in helping deliver the Suns their $22 million training base at Carrara, a facility that opened in 2017.
As first reported by Michael Whiting of AFL Media, Cochrane and the Suns have called a media conference for Wednesday morning, a summit in which the outspoken chief is set to announce his departure.
Since taking over the role from Andrew Travis in 2016, the noted promoter fought numerous public battles, including sending shots at local rivals Brisbane and the state of Tasmania in 2021.
Blunt, but impassioned, Cochrane was referred to as the Donald Trump of the AFL by The Herald Sun's Mark Robinson in 2017.
Cochrane's brand of forthright promotion can be traced back to his days as a tour producer for bands and artists such as The Rolling Stones, Sammy Davis Jr and John Farnham in the 1970s.
Cochrane has held a seat on the Suns' board since 2014 and is yet to see the expansion club play September football during his tenure at Carrara.