AFL players are praised and punished on how accurately they can move the ball, with the necessity of elite disposal efficiency what can make or break a side's chances at the premiership.
While wayward kicks may add to the chaotic nature of the game that some clubs thrive on, directly turning the ball over to the opposition and putting your own defence immediately on the back foot is something no coach is keen to see in their game plan.
Whether you are a defence looking to move the way away from danger, a midfielder hoping to hit the sweet spot or a forward needing to retain possession in attack, turnovers can and will cost a player their spot on an AFL list.
So, with looking into the numbers that damage a club the most, we put the 10 'turnover kings' under the spotlight to see which clubs aren't getting a great return from their stars calling the plays.
SEE ALSO: Pressure Gauge - The AFL's best forward pressure clubs
For the purpose of this exercise, we look into the leaders for turnovers per game from players that played at least 10 matches in 2021. 

10. Brodie Smith (Adelaide)
Avg. Disposals: 20.6
Disposal Efficiency: 77.80%
Avg. Turnovers: 5.6
An alarming metric for the Crows defender when you consider and contrast his average possessions per game, which is considerably less than the remaining names on this list.
Smith is able to offer great attack from Adelaide's backline, however manages to amass a high amount of turnovers from his use of the ball.
The veteran backman's 77.80% disposal rate aligns him as a par mover of the pill for his position, with defenders generally among the AFL's highest for accuracy in delivering the Sherrin.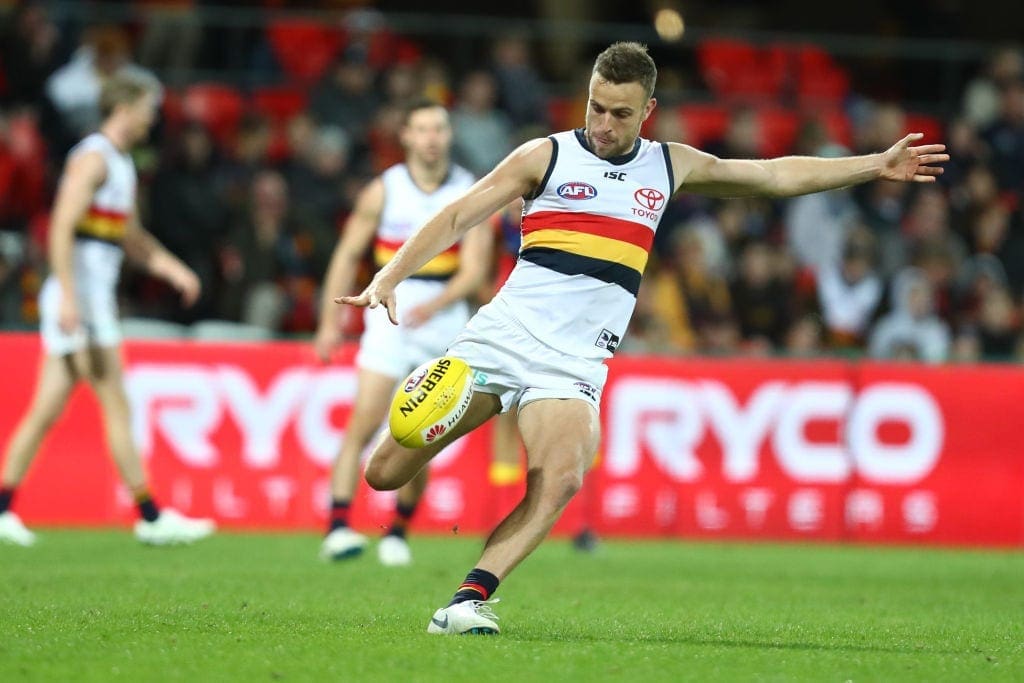 With the arrival of Jordan Dawson to form a mouth-watering wing pairing alongside Paul Seedsman, Smith is in greater company out wide at West Lakes for next season, which could hopefully see his turnover tally drop as the Crows eye a return to the top-eight.
9. Taylor Adams (Collingwood)
Avg. Disposals: 27.3
Disposal Efficiency: 65.20%
Avg. Turnovers: 5.6
Despite ranking elite in his position for disposals, clearances and inside 50s, the Magpies star lacks in his ability to hit the target, recording a below-average grade for disposals efficiency.
Collingwood stunningly ranked fourth-worst in the competition for turnovers in 2021 despite having the fifth-best disposal efficiency ranking in the competition this year, with Adams among those leading the charge for turnovers per game.
With almost every other measure of his game warranting a place in the top echelon of onballers, Adams would be greatly considered an overall elite midfielder should he be able to adjust the accuracy of his ball use.
8. Jack Crisp (Collingwood)
Avg. Disposals: 27.0
Disposal Efficiency: 74.90%
Avg. Turnovers: 5.6
Joining Adams among the AFL's turnover kings is teammate Jack Crisp, whose rise in handing the ball over to the opposition comes as a product of a vast increase in his overall disposal count.
Crisp was further injected into the Magpies' midfield this season, seeing career-best numbers for disposals, kicks, handbells and contested possession in 2021.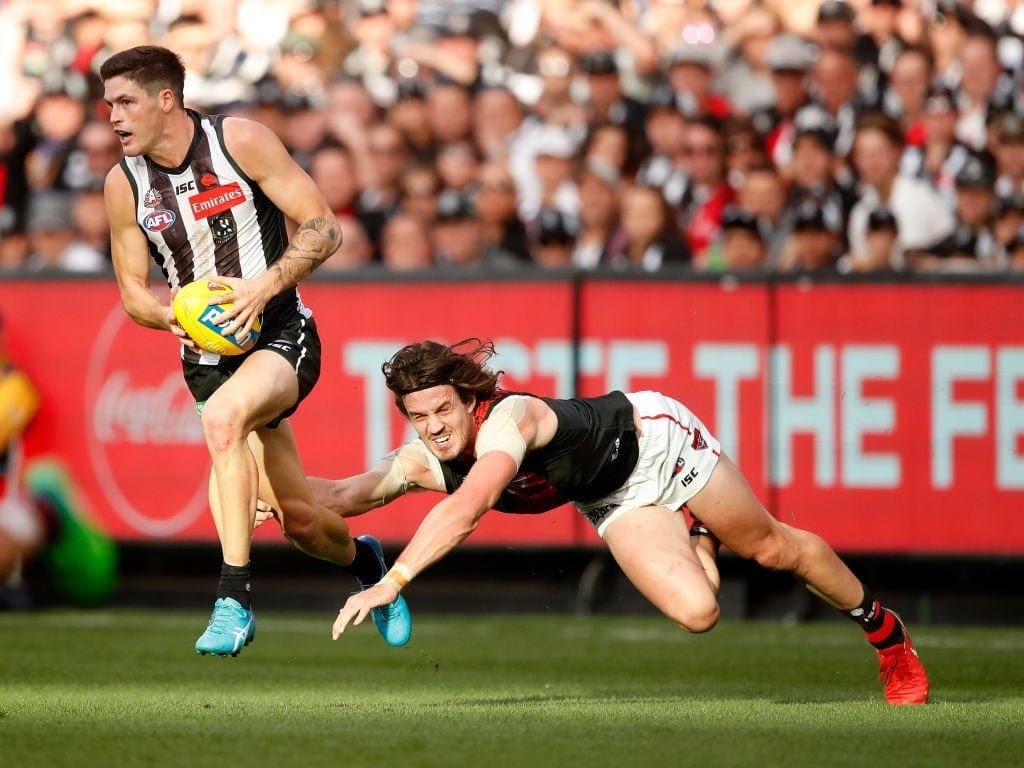 With the greater sample size comes the greater likelihood of chalking up turnovers, with Crisp's campaign no different.
The 28-year-old was another Magpie to see his disposals efficiency ranking fall below par this year, which further adding pain to Collingwood's forward ball movement.
7. Daniel Rich (Brisbane)
Avg. Disposals: 26.0
Disposal Efficiency: 78.80%
Avg. Turnovers: 5.8
The booming left-footed defender ranked No.1 in the league for metres gained following the conclusion of the home and away season, amassing 13,939 metres at an average of 633.6 metres gained per game.
The stunning stat was one of many reasons Rich earned a maiden All-Australian selection in 2021, but it is also a reason as to why his turnover rate would be so high.
RELATED: Doing the little things: the one percenters
Having launched countless kicks deep into attack, the chance of an incoming roost being snatched by the dominant defence is increased.
Rich proved to be a steady user of the Sherrin this season with a disposal efficiency rate of 78.80% - the highest on this list - however there were enough misses from his 26 touches per game to see him rank seventh in the league for average turnovers.

6. Marcus Bontempelli (Western Bulldogs)
Avg. Disposals: 26.7
Disposal Efficiency: 68.90%
Avg. Turnovers: 5.8
Despite a career-best campaign that has perhaps placed the Dogs skipper atop the mantle of the AFL, Bontempelli continued to see his poor disposal usage haunt him.
'The Bont's 68.90% disposal efficiency rate is the only metric of his game where he ranks below average for his position, while a majority of his remaining stats place in commonly in the elite echelon.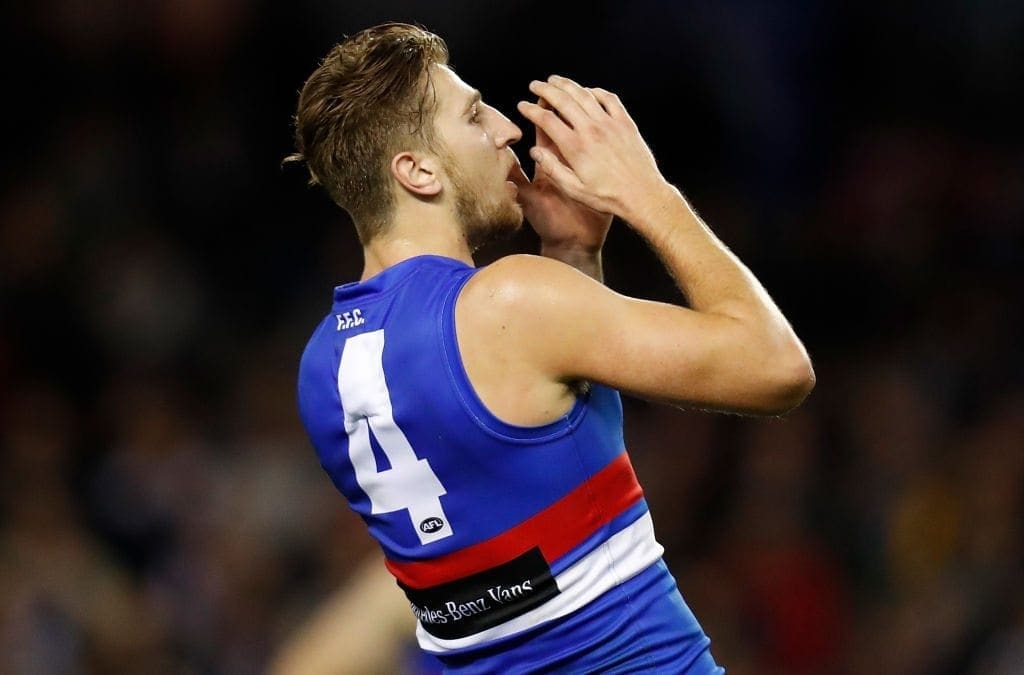 Highlighted by an AFL record 15 clangers against the Suns in Round 18, Bontempelli will be hoping to see an increase in his accuracy next season as the Bulldogs plan to go one step further in their push for a premiership.
5. Tom Mitchell (Hawthorn)
Avg. Disposals: 34.3
Disposal Efficiency: 74.50%
Avg. Turnovers: 5.9
The more possessions you accrue, the more your turnover tally is likely to increase. That's particularly the tale for Hawks star Tom Mitchell, who ranked No.1 in the AFL this season for average disposals per game.
The balanced ball-magnet had another stellar season in 2021 and is the next top 10 Brownlow vote-poler to be part of the league's top turnover kings.
With 5.9 of his 34.3 touches being turnovers, some may forgive the Hawks midfielder for being high up on this list, with Mitchell's disposals efficiency rating still placing him above average.
4. Ollie Wines (Port Adelaide)
Avg. Disposals: 32.4
Disposal Efficiency: 68.50%
Avg. Turnovers: 6.0
The Brownlow Medal winner is another star to feature in the top 10, further proving even the household names have key areas to work on.
The Power ranked second-worst this season for total turnovers, falling behind only the Tigers, with their tally of 1,140 turnovers at a rate of 60 per game an ugly feature for Ken Hinkley's side in 2021.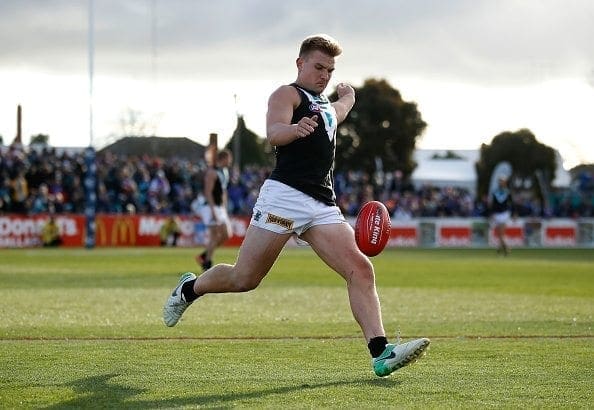 SEE ALSO: AFL club conversion rates - how does your team finish the job?
While Wines was a shining light for the Alberton club, the superstar midfielder led his side for coughing up the ball directly to the opposition.
Like Mitchell, Wines' stunning disposal tally warrants some leeway, although his 50.6% kicking efficiency is certainly a measure needing more attention.
3. Tim Taranto (Greater Western Sydney)
Avg. Disposals: 26.5
Disposal Efficiency: 63.70%
Avg. Turnovers: 6.1
Taranto had another promising campaign in the orange and charcoal, with the 23-year-old hanging among the league's elite despite his age.
One area that has been a focal point of required attention is Taranto's ability to accurately dispose of the ball, with his 63.70 disposal efficiency percentage amazingly his highest rate since his rookie season.
His glaring weakness places him on the podium for turnovers per game this year, being one of three players to record more than six turnovers as an average.
Should he look to jump another level in 2022, accuracy will need to be a greater focus for the contested midfielder.
2. Christian Petracca (Melbourne)
Avg. Disposals: 29.2
Disposal Efficiency: 62.10%
Avg. Turnovers: 6.2
It's easy to think the Demons bull won't be fazed by his rankings given how he capped off this season, collecting the Norm Smith Medal in an all-time elite showing on the big stage.
That performance saw Petracca record his second-best disposal efficiency rating of the season while also amassing seven turnovers in the premiership decider, both coming well above his season averages as a double-edged sword.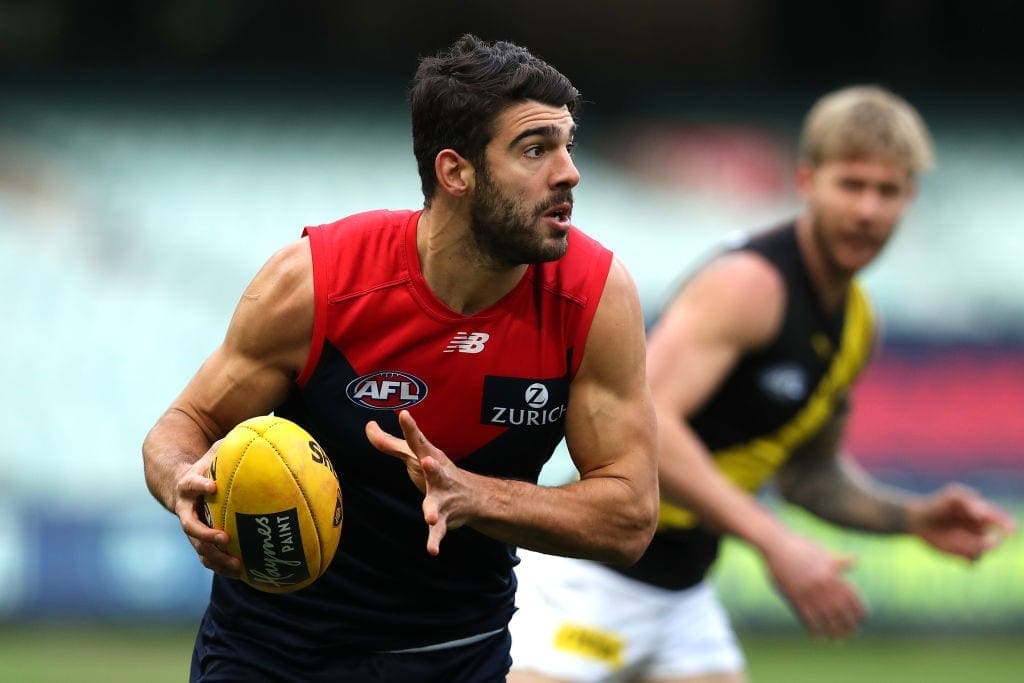 His 62.10% accurate use of the Sherrin is a worrying measure for the contested beast, who ended the year with the most turnovers in the entire competition.
Having taken his game to great heights in 2021, Petracca's ceiling is in reach should he be able to amend his ability to share the football with precision.
1. Ben Keays (Adelaide)
Avg. Disposals: 28.1
Disposal Efficiency: 65.40%
Avg. Turnovers: 6.6
The hard-nosed Crows midfielder had a meteoric rise in 2021, seeing stunning growth in averages for disposals, inside 50s, clearances and contested possessions.
Along with this jump, Keays' clanger and turnover totals also saw great change, and not necessarily for the better.
The aforementioned trend of having great exposure with ball-in-hand saw Keays emerge as another victim to having their poor disposal rate on notice, with his leap from 16.6 disposals in 2020* to 28.1 this year having him move to the summit of the AFL for turning the ball over.
Despite the weakness, Keays' 2021 campaign was a career-best year when combining in a new-look midfield alongside Rory Laird at West Lakes.
*Quarter duration for the 2020 season was reduced to 16 minutes from 20 minutes

2021 AFL player turnover rankings