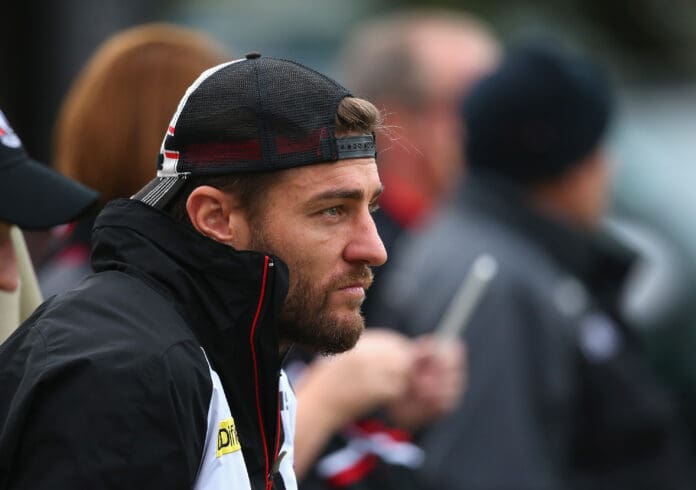 Former St Kilda captain Nick Riewoldt has called on the AFL to support former players leaving the system, imploring the AFL and players' union to do more after former teammate Sam Fisher was charged with drug trafficking. 
Fisher is facing many charges after police raided his Sandringham address, having seized methylamphetamine, 1,4-Butanediol, and a Mercedes Benz.
This investigation resulted from WA police seizing a parcel containing $129,000 in cash bound for a Melbourne address. On the same day, another parcel was seized, leaving Melbourne with roughly 1kg of methylamphetamine and 84g of cocaine.
The 39-year-old All-Australian did not appear at Melbourne Magistrates' Court as he prefers to remain in custody.
Fisher's former captain Riewoldt answered questions on Fox Footy's On the Couch about his ex-teammate and the Saints' playing group at the time that have gone to "extraordinary levels" to help. 
"A lot of his close teammates knew he had some issues...I think a lot of us were surprised at just how bad the situation had become," Riewoldt said. 
"A reflection on our group, the time we've spent together as teammates. It's been a pretty tough week for all of those blokes.
"There have been a lot of Sam's teammates who have done as much as they possibly could, myself included, and some have gone to extraordinary levels involving conversations with family and friends.
"I understand those questions will come about us and our group and the leadership and all of that sort of stuff, but you put your head on the pillow knowing that you did as much as you could."
Riewoldt then expressed the lack of support from the league and players' union.
The Saints champion stated that he reached out to the AFLPA about Fisher's condition and believes that even though former players have numerous opportunities to further themselves post-career, there are just too many players finding themselves in these situations post-career.
"...somewhere along the line, it's not working," he said. 
Former Brisbane captain Jonathan Brown agreed with Riewoldt's sentiment.
"There's a misunderstanding from players when they're in the system, and fairly so too, because from the age 18 onwards, they're getting 100,000 plus a year, so they have no concept of what reality looks like. 'What's the average wage? Probably 50, 60 grand?'," Brown said. 
Brown and Riewoldt both agreed that the AFL's current drugs policy (three strike rule) is too lenient, believing there are too many loopholes for players who test positive more than once.
The three-strike rule is...
Strike 1- $5000 sanction, compulsory counseling.
Strike 2- $5000 sanction plus a four-match ban.
Strike 3- $10,000 sanction plus a 12-match ban.
Players are allowed to receive treatment if they've been diagnosed with a medical condition by an outside doctor and allowed to have time off.
AFLPA chief executive Paul Marsh responded to Riewodlt's plea for change, revealing to SEN that the policies in place are under review.
"We're doing a review of it (the drugs policy) at the moment, we've had a very similar structured policy in place since it started which is close to 15 years ago," Marsh said.
"We have initiated this conversation with the AFL about probably two years ago… what we're trying to do here is review the principles of it.
"But I think it is important to note that AFL players are just a subset of the community, most workers don't have a policy like this, to take really hard approaches on these issues isn't necessarily the answer.
"We are reviewing the principles, where that lands I can't tell you yet, but we're closing in on an outcome there."
Riewoldt believes this lenient process sees too many "Sam Fisher-type incidents" with many former players "slipping through the cracks".
"This is a cautionary tale - something needs to be done because players and teammates can do as much as they like, but they're not experts in the space, and they need help," he said. 
Fisher played 228 games for the Saints between 2004-2016, winning two Trevor Barker Awards in 2008 and 2011.