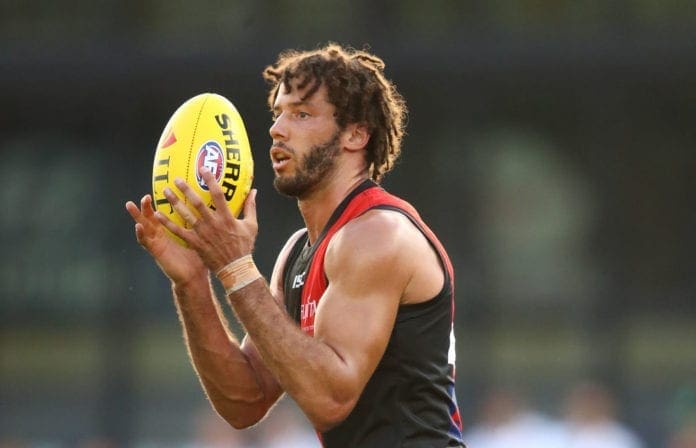 Former Fremantle and Essendon ruckman Zac Clarke has been handed a two-game suspension by the Eastern Football Netball League following an incident over the weekend that left former St Kilda player Eli Templeton requiring immediate medical treatment.
Details of the incident emerged on Saturday afternoon after Templeton was reported to be left unconscious for close to 10 minutes after his head struck pavement on the outskirts of a Balwyn football oval after he was sent over the boundary fence.
Templeton was reported to have suffered bleeding on the brain and a fractured skull after being rushed to hospital, with the 26-year-old expected to make a full recovery.
"He's cognitive and speaking and passing all the tests, which means he's basically going to be OK," Balwyn president Richard Wilson told revealed.
"It was one of those unfortunate things that can happen, if he'd been three metres down the field he wouldn't have hit anything."
Footage from the Balwyn vs Doncaster East match showed Clarke pushing Templeton in the back near the boundary line, with the latter heading over the fence at high speed.
Clarke's actions were heavily scrutinised by the league, with the Doncaster East ruckman handed a suspension for the incident midweek, having been found guilty of 'intentionally or carelessly engaging in rough conduct against an opponent', per News Corp.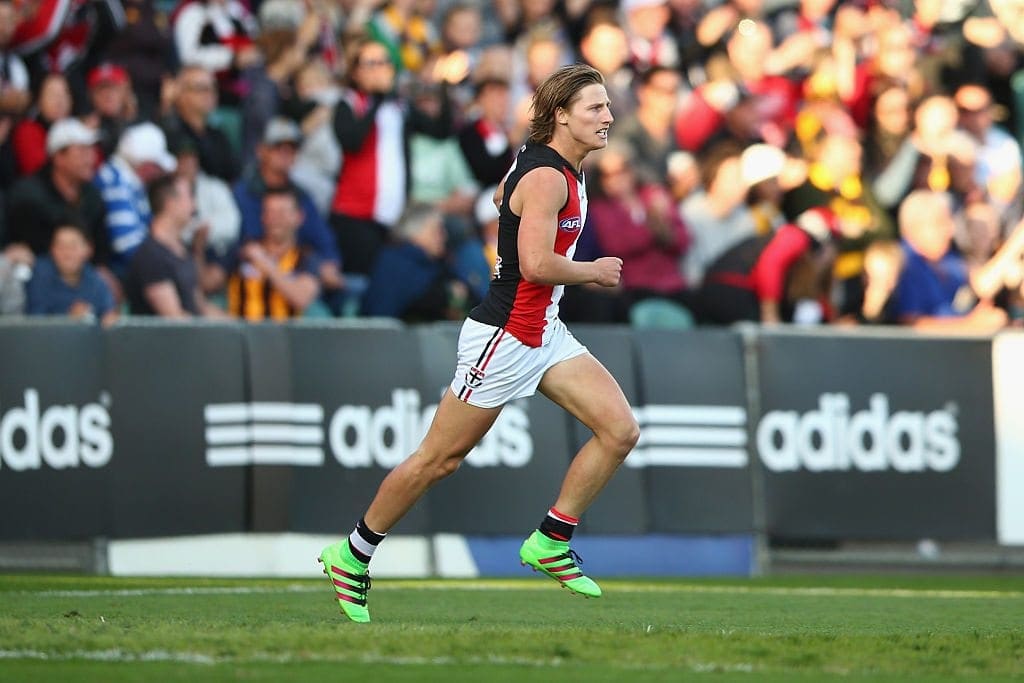 Balwyn are understood to be left unsatisfied with the outcome of the tribunal, hoping to see the sanction extended.
The EFL regular season has just two rounds remaining, however Clarke is scheduled to return for his side's finals bout, with Doncaster East currently sitting in fourth on the ladder.
The 32-year-old played 110 games at AFL level, 101 of which with Fremantle between 2009-2017.
Templeton featured in the EFL match during a bye week for his VFL side Port Melbourne, with the ex-Saint listed as one of the Borough's best players since arriving at the club.
He played 14 games for St Kilda across three seasons with the club.