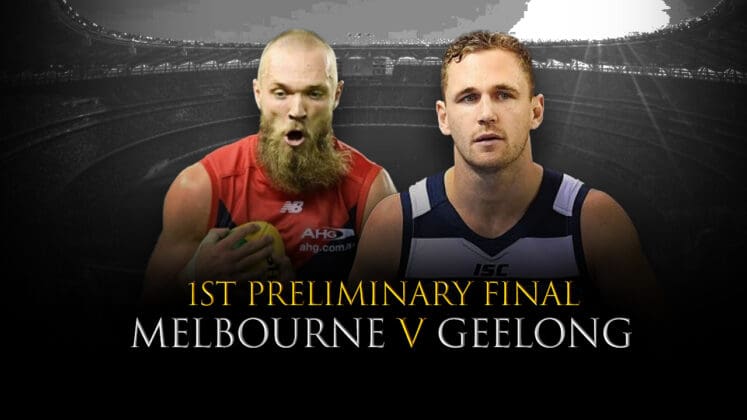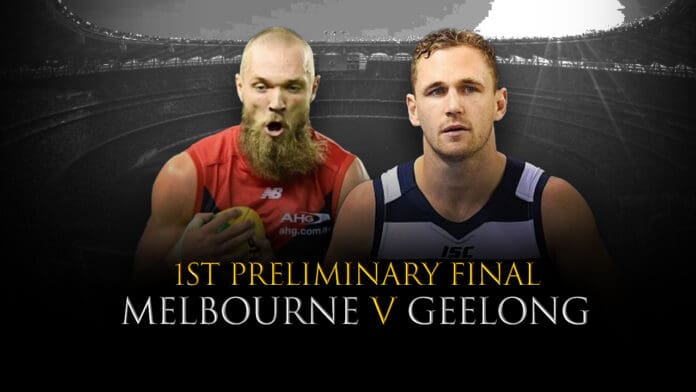 It seems poetic that these two teams would meet in a Preliminary final. They've had a fair bit of history over the last few years. Where do we begin? Geelong thumping Melbourne by 111 points in Paul Roos' farewell game, Max Gawn's last-minute miss in 2018, the 2018 elimination final, Tuohy's winning goal after the siren, Tomlinson's miss, and of course, Gawn's goal after the siren to win the minor premiership. It's one of the more anticipated preliminary finals in recent years given their history.
Because Melbourne and Geelong met only three weeks ago and we've discussed their strengths, weaknesses, and play styles here, here, and here – our analysis this week will just be on matchups and key areas for both teams to focus on.
What do the Demons have to control?
There would be confidence in the Melbourne camp after last Friday's game and I sense they feel well placed with where things sit. No injuries to their best 22 (the Smith injury hurts structurally), a week of rest, and now going against a team who have a number of their best players banged up. Melbourne has shown an ability time and time again to get the game on their terms, squeezing opposition teams into their forward half and setting up aggressively behind the ball to make it almost impossible for opposition transition scores. Barring a 15-minute patch in Round 23 where Geelong generated quality clearances, Melbourne had the game on their terms.
But Geelong is a different proposition on a wider Optus stadium with two of their better ball users (Duncan & Tuohy) back since that Round 23 game. Geelong's experience of already playing on Optus Stadium is important because of how they want to play. For all of Melbourne's confidence, I also sense they didn't want to face Geelong again until at least not until the Grand Final. Here are a few things Melbourne must get right on the night.
MATCH CENTER: Melbourne vs Geelong Preliminary Final
The first is to restrict Geelong's marks. They must limit Geelong to under 100 marks to win the game. Goodwin's ideal number is likely in the 80-90 range. Geelong is 11-2 when they have over 100+ marks. If Geelong is amassing 100+ marks, it means they are dictating the tempo of the game and keeping possession off the opposition. It would also signify that Melbourne's defensive zone is being exploited. If Geelong is able to consistently exit their defensive 50 by finding the first mark, it restricts Melbourne's ability to apply forward half pressure and cause forward half turnovers.
Generating that first mark allows Geelong to set up the ground and stretch Melbourne's defensive press with both the length and width of the ground. The more Geelong possess by marks and force Melbourne to defend, the greater likelihood of holes opening up through the corridor, or a Melbourne playing missing their rotation assignment on the open side. The flow-on effect down the ground is that if Geelong can identify these mistakes quickly, it leaves Melbourne's defenders (who assume aggressive starting positions) caught out in transition.
The catch for Geelong is that this Melbourne team doesn't make many mistakes defensively. They are a well-oiled machine defending without the ball and are consistent in their midfield pressure -driven by Viney. Melbourne is probably the most organised defence in the league due to Jake Lever's leadership behind the ball. They are extremely quick in setting up their defensive press and are excellent at restricting switches to the open side. Their forwards push up high to defend the corridor.
This was from their matchup early in the year but look at how organised Melbourne is to firstly cover the switch once it shifts to the open side and then block off any corridor kick for Tuohy – forcing him long down the line where Melbourne's key defenders are waiting.
The other focus area that Melbourne must get right and it goes without saying but is further emphasised with this Geelong forward line. Melbourne must restrict the quality of Geelong's forward 50 entries and consequently the number of marks inside 50. Geelong average 12 marks inside 50 – 2nd in the AFL. Geelong's forward line, specifically Hawkins, Rohan, and Cameron, are impossible to defend if Geelong's midfielders are given time to use the ball. Give them time and space and Selwood, Duncan and Tuohy especially will find Hawkins with kicks that are not defendable.
Again, this isn't anything new for Melbourne's defence and it's why I'm bullish on their chances. Melbourne rank 1st in the AFL for limiting marks inside 50 and 2nd for goal assists conceded for the year. This highlights that goals kicked against Melbourne are hard to come by and not commonly generated via quality set shots or defensive breakdowns. Along with pressure at the source, Melbourne needs to be both organised and proactive around the stoppages. We saw how smart Bontempelli was to switch his starting position to a deep sweeper role when he identified Brisbane were gaining forward yardage through their ruck dominance. Now that's not going to occur in this game, but it raises the question of Melbourne's ability to be flexible when things aren't working in the middle.
We discussed Melbourne's stoppage structure against Geelong a few weeks ago and Geelong will give them different stoppage looks – the most dangerous being Dangerfield owning the outside position and getting on the fly. Conceding quality exits through the front of the stoppage against Geelong is death – they are too efficient in finding the loose player on the outside. Melbourne's wingers are quite sound structurally, but look at how Duursma doesn't hold his wing position and Dangerfield gets through the front – freeing up Miers.
A big factor in Geelong's inside 50 mark dominance is undeniably how Melbourne intend to free up Jake Lever to lessen the damage of Geelong's midfield entries. We'll discuss that in matchups.
If Melbourne gets these two areas right defensively, it won't matter how well they move the ball or kick for goal (as highlighted against Brisbane). They should win the game. But Geelong has a big opportunity of their own. Few teams have flustered Melbourne and taken them out of their comfort zone. In a big preliminary final with an opportunity to dictate the game on their terms, Geelong may just do it.
Geelong's focus areas
Melbourne loves to win the forward territory battle. Because of the depth in their midfield and how they generate intercepts from their back half, they usually always control this area of the game. But one of Geelong's biggest strengths is winning the clearance battle (2nd in the AFL for total clearance differential) which offers a great opportunity to dictate the field position of the ground from the initial contest and not allow Melbourne's defenders to squeeze them in. Geelong rank 2nd for stoppage clearances in the AFL – Melbourne rank 15th in conceding opposition clearances. It may come as a bit of a surprise given how talented Melbourne's midfield is but there's a second part to this. If they aren't winning the ball first, they are elite at providing pressure at the source of the ball to impact the quality of the disposal and win the secondary disputed disposal chain (rank 1st in contested possessions).
But clearances are king – especially for a Geelong team that play in waves of momentum. We saw how quickly Melbourne's defenders went to water when Geelong generated quick centre clearances to isolated one on one matchups. There's only so many one-on-one opportunities you can give Hawkins, Cameron and Rohan before they capitalise.
It'll be an interesting battle and Geelong took advantage of some of Melbourne's stoppage setups last time around. We posted this clip a few weeks ago. Melbourne have a tendency to hit the defensive side which gives up the back of their stoppage if it doesn't work. It allows Geelong to ultimately come through the front.
This is an area of the ground Geelong must beat Melbourne in. If they begin to put Melbourne's defenders on the back foot, all of a sudden Geelong place players like Bowey and Petty (33 total games played between them) in vulnerable scenarios and force Lever to play an isolated lockdown role he doesn't want any part of.
It must be noted that while it's been a strength for them all year, Geelong has a few issues in this department. Firstly, Parfitt's a big loss. He's one of the best tacklers in the AFL and is Geelong's 4th best clearance player this year (per total numbers). If it's Holmes playing more midfield in Parfitt's absence, that's a big downgrade. Narkle simply has to play in place of Parfitt – he has so much X-factor and has the ability to do one or two spectacular things that could change the game. The other is Higgins but both suffer from the same worry – can they run out the game? And this isn't a regular-season fitness threshold either where both have had issues – this is a preliminary final where aerobically players are challenged to the brink. I wouldn't be surprised if it's Simpson that plays as a forward and Duncan pushes back into the midfield.
Selwood looks to have lost a step. He started like a house on fire against GWS but only amassed 14 disposals for the game – his lowest ever in a final. Dangerfield isn't 100% and it shows. Duncan and Guthrie are the two. If both can play to their strengths, Guthrie on the inside and Duncan on the outside, Geelong will get chances inside 50 to kick a winning score.
Matchups
The midfield matchup is quality with Geelong and Melbourne boasting a number of inside midfield bulls complemented with outside metres gained and defensively orientated players. Oliver, Petracca, Viney, Harmes, Sparrow, Langdon and Brayshaw vs. Dangerfield, Selwood, Guthrie, Duncan, Menegola, Smith and Holmes.
The first thing to note is that it'd be foolish for Geelong to leave Clayton Oliver untagged. He was magical in the second half of Round 23 (as he has been for most of this year) and provides much of Melbourne's offensive drive with his quick hands and forward momentum out of stoppages. With O'Connor out, there's no real lockdown player available. If I'm Geelong, I'm sacrificing Guthrie's offensive game and giving him that responsibility. Oliver is too important to how Melbourne set up defensively because he creates so much of Melbourne's forward momentum. Restrict Oliver's presence at the stoppage and on the spread (where he is the first to every ground ball) and Geelong will slow down Melbourne's transition game. It won't happen but it should.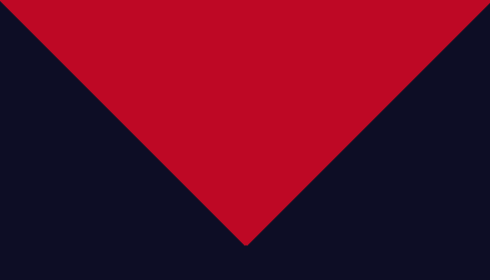 It may be an unpopular opinion but Stanley matches up well on Gawn as his size and athleticism bothers Gawn. In Round 23, Stanley won the matchup for most of the night until Gawn got a hold of him in the last quarter with his work rate and physicality in the contest. It's certainly not as big of an advantage as many would assume. However, it's a lot of responsibility on Stanley especially given how different Gawn and Jackson are as ruckmen. Both can hurt the opposition in their own unique way – Jackson at ground level with his follow up work and Gawn's intercept play behind the ball and his ability to get to multiple contests.
Here's how I see the forward/defensive matchups shaping up. The main ones are May on Hawkins, Petty on Cameron with Lever likely taking Ratagoleua and Hibberd on Rohan or Close. Prior to the Smith injury, Lever would have played small with Smith taking Esava. The casual fan wouldn't think much of Smith's injury but it's crucial in the context of this game. Smith provides positional versatility to free up Lever to play his natural intercepting game. That's more difficult now as Geelong go tall in their forward line.
We sound like a broken record but it continues to ring true, the Lever match up is key for Geelong. Geelong used Dahlhaus in Round 23 with varying results. It worked well in patches especially when Dahlhaus pushed Lever up the ground but failed miserably late when Geelong looked to play safe protecting their lead and kicked long to Lever who dropped off and intercepted. If Higgins is named instead of Narkle he could be an interesting choice for Lever albeit one fraught with danger given Higgins' inability to provide forward half pressure. Esava gives Geelong a different look to the Round 23 team Melbourne faced and it'll be interesting to see whether he engages Lever. It feels like Geelong are a little too tall with all three of Hawkins, Cameron and Esava but if it forces Lever to respect Esava on the lead and not drop off – it's a win for Geelong.
If I'm Melbourne, I would look to generate the match up on Close most likely and give Salem the role on Rohan. If I'm Geelong, I want Rohan to engage Lever when Esava's in the ruck given he's quick on a lead and dangerous in the air. Rohan started quickly against GWS – if he can do the same against Melbourne with Lever matched up on him, Lever will begin to think twice about dropping off.
The other defender Geelong have to be wary of and put some time into is Salem. He creates so much of Melbourne's offensive drive out of the backline and seems to always alleviate pressure for Melbourne by finding a mark.
The big one for Geelong is Cameron. He looked like himself last week and was so dangerous both in general play with his field kicking and his finishing ability for goal. Petty's become a terrific defender for Melbourne and has hardly put a foot wrong but Cameron's versatility at ground level will bother him. Again, this ties back into our points above. Melbourne wants to eliminate any possibility of Cameron and Petty in a one on one scenario without defensive representation from another Melbourne defender. Hawkins got a hold of May in Round 23 – something that doesn't happen often. After kicking 5 last week, he's in good form and it feels like he needs to be for Geelong to kick a winning score. It's going to be an exhilarating duel between arguably the best key defender and best key forward in the AFL.
And at the other end of the ground – Blicavs on Brown, Kolodjashnij on Fritsch, Henderson on McDonald, Henry on Neal-Bullen, Bews on Pickett and Tuohy on Spargo. Henry's the interceptor for Geelong and has grown into one of the more underrated ones in the AFL. Melbourne will need to make sure that the ball is brought to ground in Henry's vicinity especially because he's going to drop off on Neal-Bullen. Neal-Bullen is a good player though and is great at getting up the ground as a high half-forward to both apply pressure and be involved in counter-attack opportunities. He had 27 disposals in the qualifying final – an impressive feat and one that would seriously impress anyone who's played that high half-forward role before (easily the hardest position in football). Tuohy didn't play in Round 23 and was Geelong's best player last week. Expect Sparrow to spend time on him similar to his role on Rich last week to restrict his drive off half-back.
Blicavs matches up on Brown and has the size and aerobic capacity to bother him in the air. McDonald's been flat the last two weeks – the time off with injury has hurt his form. Melbourne would be hoping he can get back to his midseason form because if not, it places a lot of pressure on Brown and Fritsch to kick multiple scores. As we stated in the Brisbane Melbourne match up, Fritsch is the danger man and boy did he prove that against Brisbane (four goals). Kolodjashnij seems like the logical match up but Fristch's elusiveness and smarts at ground level will trouble Kolodjashnij.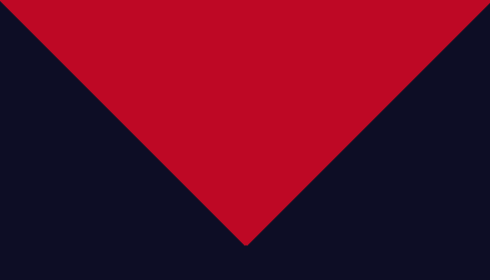 And now for the weekly FTP 'subtle player who goes under the radar but can be dynamic with a number of important passages'. I promise we'll think of a better name! Last week, our man Vandermeer kicked the match-winning point against the Lions – pretty important if you ask me.
This week it's Charlie Spargo, who plays a similar position to Vandermeer. Spargo's a really smart decision-maker – arguably Melbourne's best going inside 50. He also bobs up for really important goals – kicking a few against Geelong in Round 23. Much like Weightman, he can generate high tackle free-kicks with a similar technique and often draws them in forward 50 scenarios resulting in shots on goal. He also kicked a few against Geelong in the 2018 elimination final and could have some big moments on Friday night.
Prediction
Something tells me the Demons won't beat Geelong twice in the span of a month but based on everything we've seen, it's hard to go past them. Besides an early goal for goal start, Melbourne controlled the Qualifying Final and was able to dictate favourable field position against a team who's arguably better at it than them. The offensive/defensive battle will be super interesting and it's going to be intriguing to see how well Geelong can control the outside of the contest and generate uncontested possessions and marks. Whilst they were better last week, Geelong was challenged by an undermanned GWS side and gave them multiple chances to get back into the game.
Melbourne is a whole different beast and one that will starve Geelong of valuable scoring opportunities. The one area that we failed to mention but is probably the biggest factor of them all is goal kicking accuracy. Melbourne have been one of the worst goal kicking sides this year and if they don't take their chances early – Geelong are every chance.
Melbourne Demons by 17.
This article was originally published on Footy Talking Points.
You can follow the Melbourne vs Geelong Preliminary Final LIVE on ZeroHanger.com.