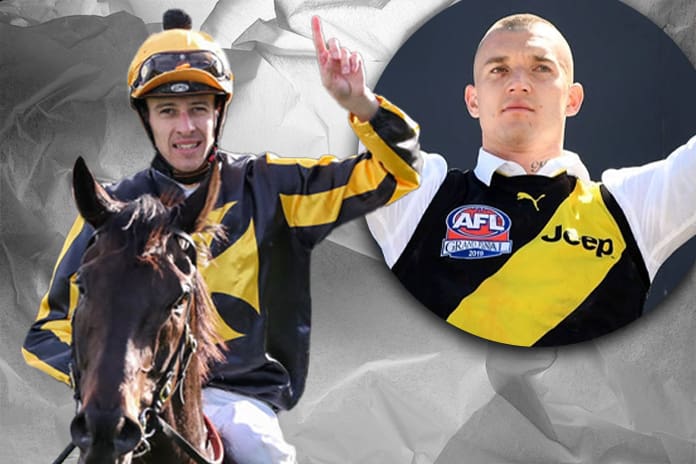 The Spring Carnival is starting to heat up, with today's Caulfield Cup one of those feature races where even the most hesitant of punters like to have a flutter.
But if you - like most of us - have no idea what you're doing, and would rather find a horse you can have a connection to without spending hours scanning the form guides, we have you covered.
MORE: Caulfield raceday footy omens - 16/10/2021
Of course, if you're after a more thorough analysis of the race day, you can hear over to zerotipper.com for more detailed horse racing tips.
Adelaide: Ocean Billy
Crows fans can back in their boy, Billy Frampton, here. Ocean Billy is not a Melbourne-based runner - in fact, he isn't even Australian - but we can ignore that. He's come to Melbourne to take the win back home.
Brisbane: Homesman
A classy runner who loves his home track. Will be in front, or just about a lot of the way, but away from home may find himself vulnerable to a bad beat late on. An all too familiar tale for Lions fans.
Carlton: Young Werther
A very promising young runner who didn't have the season we all expected last year. Looks much better this time around and - importantly for Carlton fans - is wearing the navy blue. His best is good enough to beat some good horses, but his worst is ugly.
Collingwood: Selino
Not much to say about Selino's chances this weekend. Perhaps a bit out of depth here and is paying over $100 for a reason. But Pies fans should hold hope, if Selino can go well then just about anything is possible at Collingwood next year.
Essendon: Master Of Wine 
A nice way to pay tribute to retiring hero, Cale Hooker. Hooker has his own wine range and is well on his way to becoming a master of the Shiraz. Maybe past his best a little, but still has plenty to offer here.
Fremantle: Chapada
Wearing all purple should get Dockers fans around Chapada. Deck the house out in all the purple streamers and support the purple haze as if he was your own. Probably going to find it tough against some better horses here but will give an honest account of himself.
Geelong: Delphi
Very little chance we could ask Geelong fans to follow anything younger than a five-year-old. Delphi has class and is seemingly in the slot to win a major race this campaign, but you just feel it may run into one or two better throughout the Carnival. Not unlike the Cats across recent seasons.
Gold Coast: Persan
A young up-and-coming runner who has a lot of promise. Persan is probably a little classier than Suns fans are used to, but he's exciting and full of potential. Suns fans probably deserve to follow something closer to the top for once.
GWS: The Chosen One
Always honest, rarely runs a bad race. The Chosen One has class but has grit when it comes to it and that typifies the Giants. When the going gets tough, there aren't too many teams you'd rather be on. Consistent and reliable.
RELATED: How to watch the 2021 Caulfield Cup.
Hawthorn: Duais
Not too many reasons for this pairing other than the location we see Duais trained out of. She comes out of Hawkesbury and is a tough young mare. Hawks fans are getting used to supporting the youth so there's a little bit in this one.
Melbourne: Incentivise 
Game recognise game. Incentivise has all the makings of a genuine champion and Melbourne is likely still celebrating its incredible premiership win. Let the good times keep rolling Dees fans, back a winner here.
North Melbourne: Constantinople
North fans are in for a bit of pain in the coming years and might be well served finding solace in other strugglers. Constantinople looks well out of its depth here, but why not keep rooting for the underdog?
Port Adelaide: Port Guillaume
It's all in the name with this one. Power fans can use 'the Power from Port' and hopefully get a win to help lick the wounds of that brutal preliminary final loss.
Richmond: Nonconformist
This, like a lot about the Richmond Football Club over the past half a decade, is all about Dustin Martin. Dusty is - by definition - a nonconformist, just look at the man. Add to that the yellow and black of Nonconformist's colours and it's as good an omen bet as Tiger fans can hope for.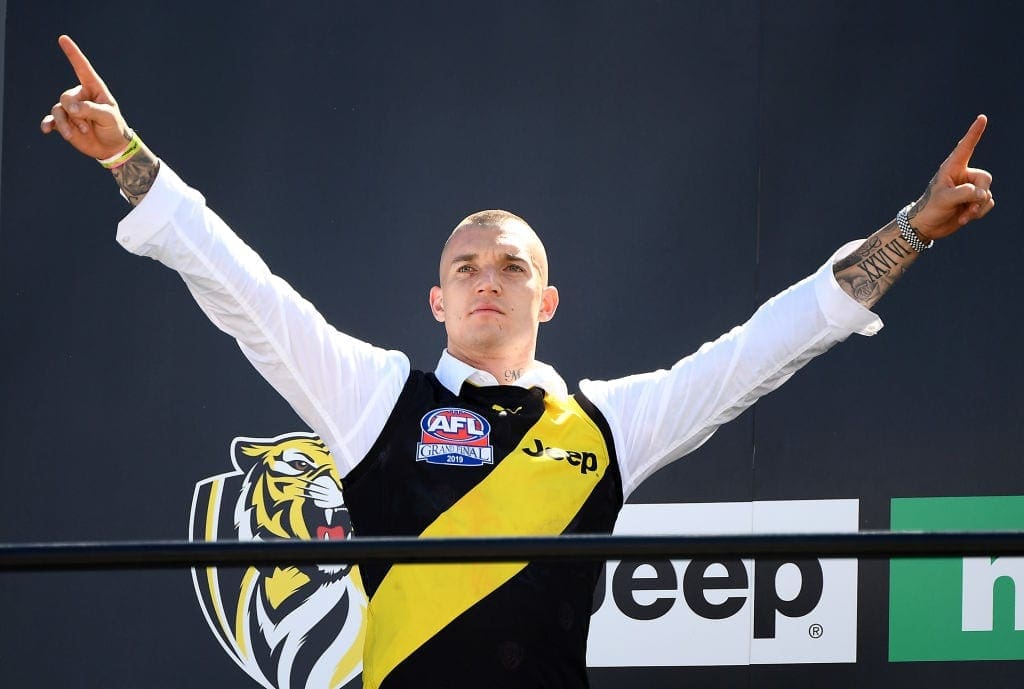 St Kilda: Explosive Jack
Saints fans spent the entire of 2021 putting all their faith in Jack Steele. They also have every player ever named Jack on their playing list so there's no need to seek anything wild. Stick to the status quo.
Sydney: Montefilia
The City of Sydney's best hope in the race should give Swans fans plenty to be excited about. Cheer on one of your own in the feature event on the Caulfield card.
West Coast: Great House
No one has a better home-ground advantage than West Coast. Yes, they share the deck with Fremantle, but Freo has their pick already. Maybe, they can have an each-way play here too. But this one is for the Eagles fans.
Western Bulldogs: She's Ideel
Hard to link these two but the thinking here is that the Dogs are in an 'ideal spot for long-term success. Add to that AFLW star Ellie Blackburn, who is one of the game's biggest stars and She's Ideel for this one.
For more horse racing, check out zerotipper.com.