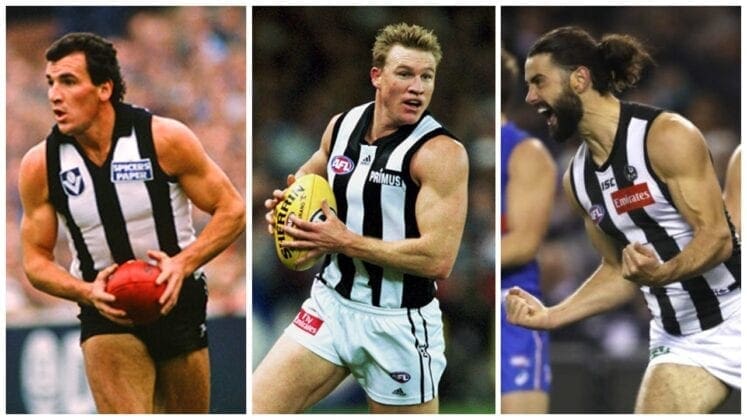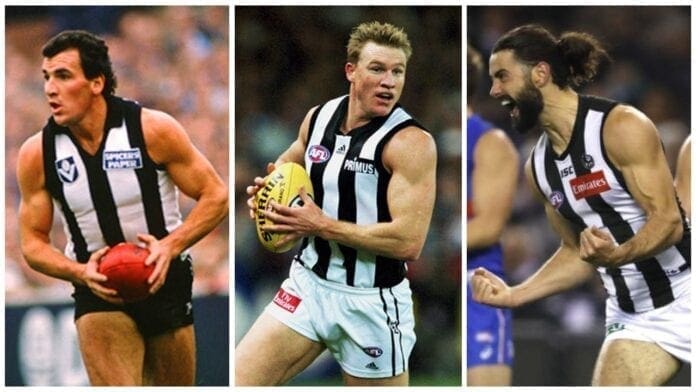 With the names of our offensive and defensive trios already on the whiteboard, it is now time to list the men that link the two together – the midfielders.
Due to their aerobic and ball winning capacities, modern midfielders receive plaudits and pay packets far beyond their part-time predecessors.
These players at the coalface are regularly seen as their club's blue-chip talent, with their output integral to securing victory.
Like the previous pair of catalogues, the same four rules for selection apply for our third and final list:
1. Three players must be selected from each club.
2. Even if they have played for multiple clubs, no player can be selected on the list of two teams.
3. All players must have played at least a portion of their careers from 1990 onwards.
4. Most importantly, no player can have played an in-season match with any of their colleagues during their time at their selected club.
To up the ante, we have also added a fifth point of criteria: a ruckman must also be selected for each team.
For example, should Brodie Grundy be selected for Collingwood, then all of his midfield mates between 2013 and the present day become ineligible.
With all this in mind, here is our best stab.
Let us know how we have gone and which clubs you feel have fared best.

Adelaide
Mark Ricciuto – 1993-2007 (312 games)
In the 30 years that the Adelaide Football Club has competed in the AFL, it would prove an impossible task to find a finer midfielder in their annals than Mark Anthony Ricciuto.
With eight All-Australians, three Malcolm Blight medals, a Brownlow medal in 2003, a flag in 1998 and a grandstand at the Adelaide Oval adorned with his name, if you are searching for a superior selection, you are wasting your time.


Patrick Dangerfield – 2008-2015 (154 games)
Next on our list is a midfielder that drew comparisons to Ricciuto in his early days in Crows' colours – Patrick Dangerfield.
Although inarguably reaching his peak upon joining Geelong, Dangerfield's career with Adelaide was far beyond just run of the mill.
In his eight seasons spent in the city of churches, the Moggs Creek man was a three-time All-Australian and averaged better than a goal a game across north of 150 appearances.
Reilly O'Brien – 2016-Present (37 games)
Despite make less than 50 appearances for the club, Reilly O'Brien has made the cut as Adelaide's ruck.
Originally taken with the ninth pick of the 2015 Rookie Draft, the 202 centimetre behemoth steadily strengthened his craft before taking the first-string position following Sam Jacobs' departure at the end of 2019.
The redheaded Victorian's 2020 season - in which he averaged over 27 hitouts per game – was so strong that he was named the club's best and fairest player at its completion.