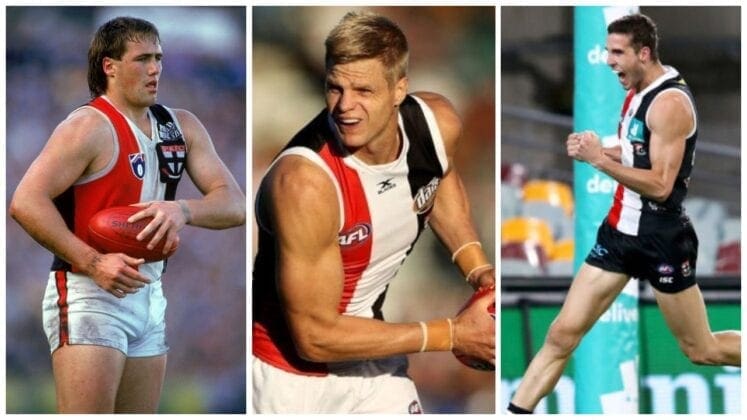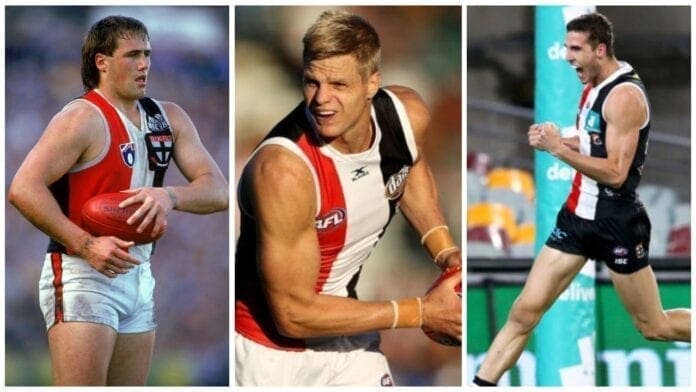 With our picks for the best defensive groups that never overlapped in the AFL era in the books, it is now time to shift our focus to the opposite end of the field.
When we think about the game's greatest highlights, it is usually the men in the goal square that acted as architects.
When we as fans cast our minds back to the first numbers we ever had stitched onto our replica jumpers, it was usually the full forward's digits that we selected.
They are the men that keep both the scoreboard and the turnstiles ticking.
With the AFL era now 32 years old (1990 to the present day), we here at Zero Hanger have decided to select a group of club greats on each line whose careers never overlapped.
As with our group of defenders, here are the ground rules for selection:
1. Three players must be selected from each club.
2. Even if they have played for multiple clubs, no player can be selected on the list of two teams.
3. All players must have played at least a portion of their careers from 1990 onwards.
4. As mentioned, no player can have played an in-season match with any of their colleagues during their time at their selected club.
For example, should Jason Dunstall be selected for Hawthorn, then all of his forward line friends from 1985 to 1998 will fail our criteria.
With that in mind, here is our best stab.
Let us know how we have gone and which clubs you feel have fared best.
Adelaide
Tony Modra – 1992-1998 (118 games and 440 goals)
When you have kicked the second most goals in the club's history and your nickname is a strained messiah pun, your position on a list like this is preordained.
Tony Modra, or 'Godra' to his adoring masses, was a human highlight reel in his seven seasons with the Crows.
Although only topping the tonne once, Modra led Adelaide's goal scoring tally in five consecutive seasons (1995 to 1997) and won the Coleman with 81 majors in the Crow's Premiership year of 1997.
The blonde superstar also proved elite in the air, plucking the AFL's Mark of the Year award twice in his time at West Lakes and once more as a Docker.
Scott Welsh – 2000-2007 (129 games and 270 goals)

After Crossing to the Crows from the Roos after his 1999 Grand Final victory, Scott Welsh hit the ground running in his home city.
Welsh won the Crow's goalkicking award on four occasions, including his first season in 2000 and his last in '07.
With bags of eight recorded twice in his 129 games, it is not hard to see why.
Taylor Walker – 2009-Present (203 games and 441 goals)
After scoring a solitary goal in his team's final game of 2020, Taylor Walker became the greatest goal scorer in Adelaide Crows history.
The fact that 'Tex' took far longer than Modra to reach, and subsequently best, the 440-goal mark is beside the point.
With the Crows finishing flat bottom last year and with a youthful forward line aside from Walker, it appears that his deserved record will be safe for some time yet.