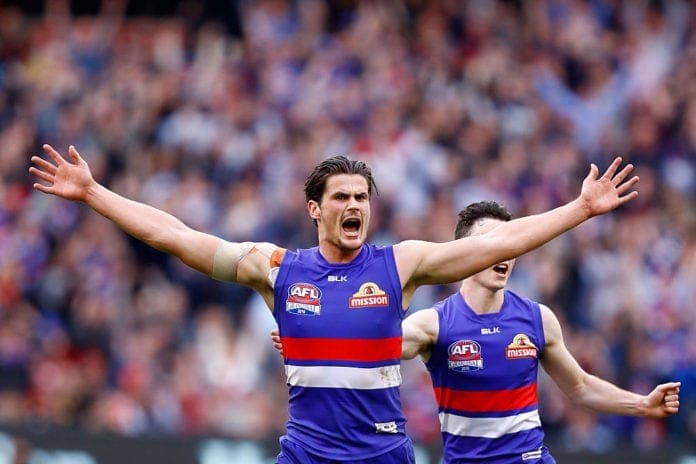 This week saw something that we all love in sport; pure, unfiltered passion. Not in the AFL either. When Ariarne Titmus shocked the world to claim Gold in the 400m Women's Final at the Olympics in Tokyo this week, the icing on the cake was the celebration.
Though 'Arnie' looked spent, her coach Dean Boxall had plenty of energy to celebrate in style. While some in the saltier corners of the earth (read: United States) tried to rain on the parade, the bottom line is that this was an outpouring of emotion.
It's easy to forget that it's not just the athletes who give their heart and soul to a cause, the coaches are just as devoted. Boxall's celebration was the pressure valve releasing, his pride, relief and happiness all boiling over.
See Also: Docker stood down over Covid breach
By his own admission, Boxhall 'lost it' when he channeled the Ultimate Warrior in his now famous celebration. This doesn't, however, diminish, overshadow or steal the limelight away from Titmus' incredible achievement.
An Olympic Champion at just 18-years of age, anyone involved in this incredible feat has every right to 'lose it' if they want. It's that sort of passion that we love to see in sport and in our athletes, coaches and even administrators.
With all of that in mind, we take a look at some of the most memorable outpourings of emotion in the past two decades of AFL footy.
1. Chocco's Choke
It's impossible to forget the image of Mark Williams grabbing his tie and pretending to choke himself upon coaching Port Adelaide to their first AFL premiership.
Told that he wasn't the right man for the job by the club's chief sponsor Alan Scott, Chocco's emotions got the better of him at the final siren. Much to our delight.
Referred to as a 'chokers' due to successive finals failures after finishing top, the premiership was the sweetest of victories for Williams. The sheer delight in his teary eyes is impossible to forget. It's easy to see why anyone he coaches seems to love him so much, it's one of the most enduring moments of the AFL era.