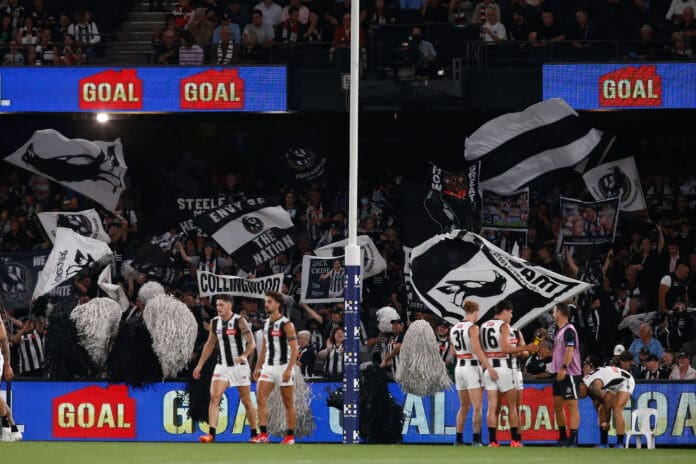 Recently delisted Magpie Callum Brown has opened up on his departure from Collingwood, admitting that he hadn't been given any indication that he wouldn't be offered a new contract heading into his exit meeting.
Brown was drafted by the club with pick 35 in 2016 as a father-son selection, going on to play 70 games for Collingwood across his career, with 22 games in 2019 his best outing.
Speaking to AFL Trade Radio, Brown admitted that he was taken aback by the decision in his exit meeting.
"I went into it (the exit meeting) completely blind. We hadn't been given any indication. I walked in, and they just straight up said that I wouldn't be offered another contract," he said.
Will Callum Brown find his way onto another AFL list?@sarahjolle and @JoshGabelich are joined by the recently delisted Magpie on @traderadio: https://t.co/l0rVqD0uF5 pic.twitter.com/bwg9ZZpJBw

— AFL (@AFL) September 28, 2022
While he managed just six senior games for the Pies throughout 2022, Brown is hopeful that he may find a second chance at another club.
"That is the hope (to join another club), speaking to my manager and working out if we can get that done. Hopefully it all works out, but that's the aim for sure," Brown said.
"We had a little bit (of interest) throughout the year. When I was still playing, in and out of the team, and we've had a little bit since.
"Clubs are speaking to my manager so hopefully something pulls through. But still very early, so a lot of clubs are still waiting to see what they do at the trade period and how many list spots they have.
"The plan is to be playing AFL Football next season."