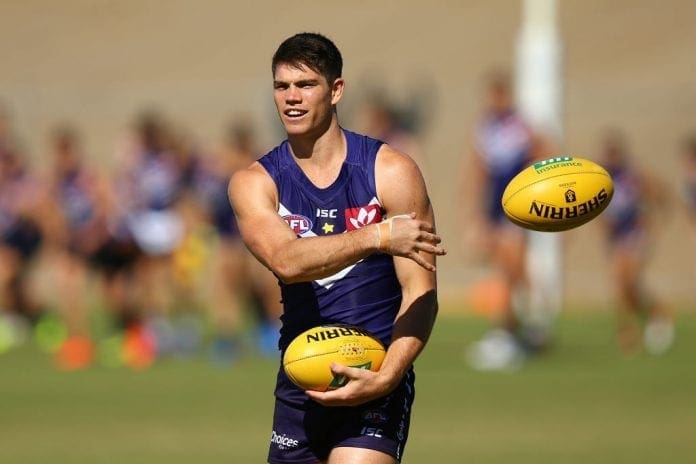 Delisted Fremantle key defender Sam Collins is hopeful of continuing his AFL career, with several Victorian clubs interested in the 23-year-old.
Collins' manager, Peter Blucher, told AFL Trade Radio on Monday afternoon a "bunch" of clubs have interest in his client.
"It's exciting,"Blucher said.
"When he plays regularly, in 2016, he looked like an AFL player.
"He can certainly play at the level and there are a bunch of Melbourne clubs keen to have a chat.
"He's met with a couple this week."
Collins, the No.55 selection in the 2015 National Draft, played 12 games in his debut season in 2016, but managed just two games this year, before being delisted last month.
He has averaged 12.7 disposals, 4.8 marks and 2.7 tackles.