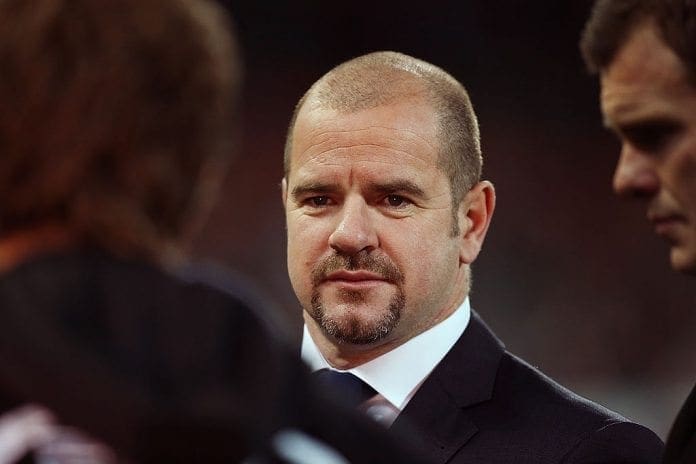 Mark Ricciuto has responded to allegations made by Eddie Betts about the infamous pre-season camp the Adelaide Crows took part in in 2018.
Making the claims in his new book The Boy from Boomerang Crescent, Betts detailed his experiences and memories of the camp that was aimed at strengthening a Crows team that had just lost a grand final. Ultimately it ripped the heart out of the club and started a downward turn that would eventuate in the current rebuild the Crows are undergoing.
Betts spoke about the camp affects on him and detailed some of the thing on the camp's itinerary that had a lasting impact on him going forward.
"The camp ended up appropriating a First Nations peoples' ritual of a 'talking stick' and attempting to apply it to all of us, even the non-Indigenous players and coaches," Betts wrote.
"In my view, the talking stick was used incorrectly, and I was not aware that any Elder had given permission for it to be used either.
"There was all sorts of weird shit that was disrespectful to many cultures, but particularly and extremely disrespectful to my culture."
The Adelaide and Carlton great said in his book that he will have to live with the trauma of the camp for the rest of his life, such was the intensity of his experience.
Along with a number of player exits, many powerful off-field positions have been turned over since the details of the camp began to emerge. CEO Andrew Fagan, chairman Rob Chapman, senior coach Don Pyke, assistant coach Scott Camporeale and football manager Brett Burton have all departed the club in the wake of the Queensland camp.
Ricciuto spoke on Adelaide radio on Wednesday morning to address the reopening of old wounds.
The former Adelaide captain said he wished Betts well and hoped he was working through any issues he may still have from the traumatic experience.
"We all love Eddie and we hope Eddie is getting over that," Ricciuto told Triple M Adelaide.
"That was four years ago. Certainly, the club moved on from that and are looking towards the future and have made a lot of ground since then.
"It has come up in Eddie's book and that is fair enough. Hopefully, Eddie is moving on as well and the club can move on to bigger and better things,"
"It's sad to hear Eddie write that because he has been one of the greats of the football club."