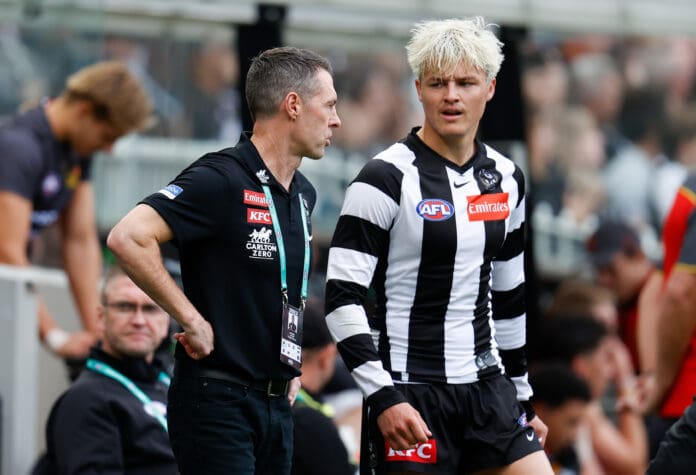 Collingwood forward Jack Ginnivan will return from suspension through the VFL this weekend, with Magpies coach Craig McRae opting not to recall the young goalsneak for his side's Round 3 bout with Richmond on Friday night.
Ginnivan served a two-game suspension to start the 2023 AFL season, with the club also imposing a ban at VFL level after it was revealed last month the 20-year-old had taken illicit substances earlier this year.
After spending the final weeks of the pre-season and opening fortnight of Collingwood's home and away campaign out of action, Ginnivan will pull on the black and white for the first time at VFL since midway through 2021.
Ginnivan broke into McRae's side at the start of last year and would play 23 matches in his second year with the club, recording a return of 40 goals for the year.
While he may have had runs on the board at the end of 2022, Ginnivan will be looking to make some of them back when he laces up the boots to face Port Melbourne at ETU Stadium on Saturday night.
McRae confirmed on Wednesday that Ginnivan won't play at the senior level in Round 3 following a strong start to the season for small forward trio Beau McCreery, Bobby Hill and Jamie Elliott, who have combined for 10 goals across two wins.
"He'll play VFL," McRae said of Ginnivan's selection status.
"He'll get some chance to get some game time and make himself available. We've got a five or six-day break after that and heading up to Brisbane and we'll assess it post-game.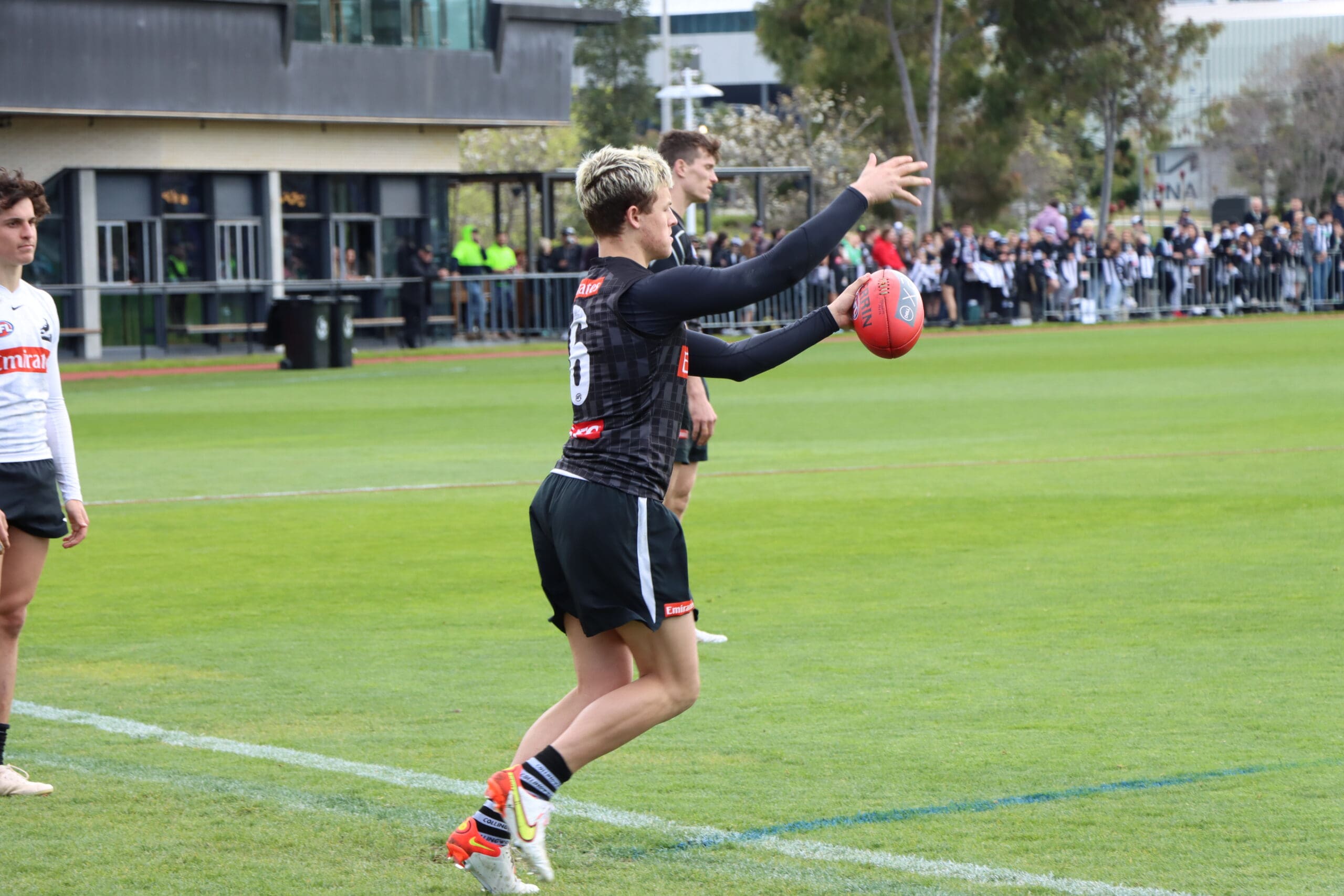 "He's done everything he can do in terms of what he can control. He's trained really well for a couple of weeks and trained well again today. He looks ready to play.
"...the last two weeks (there has been) a real spike in his training, which is what we've asked of him.
"Without playing, everyone else has been playing, we want to see some intensity (from) what he's been doing. He's fit and well and I'm looking forward to seeing how he goes."
McRae is looming likely to be forced into at least one change for Friday night's clash with Richmond at the MCG, with spearhead Brody Mihocek in some doubt with a finger injury.
Mihocek will need to prove his fitness in the coming days after a slower start to his recovery than expected by the club, with a last-minute call potentially being made.
McRae will have tactical sub Reef McInnes as a leading option to replace Mihocek in attack, while fringe forward Ash Johnson impressed at VFL level over the weekend with four goals against Coburg.
"It's a watch this space actually," McRae said of Mihocek's chances.
"We were hoping he'd be a little bit more advanced (in his recovery) than where he is at the moment. He's gonna have to improve a little bit to be available.
"We're gonna have to wait and see, he's not ruled out, but he's gonna have to improve a little bit in the next 48 hours.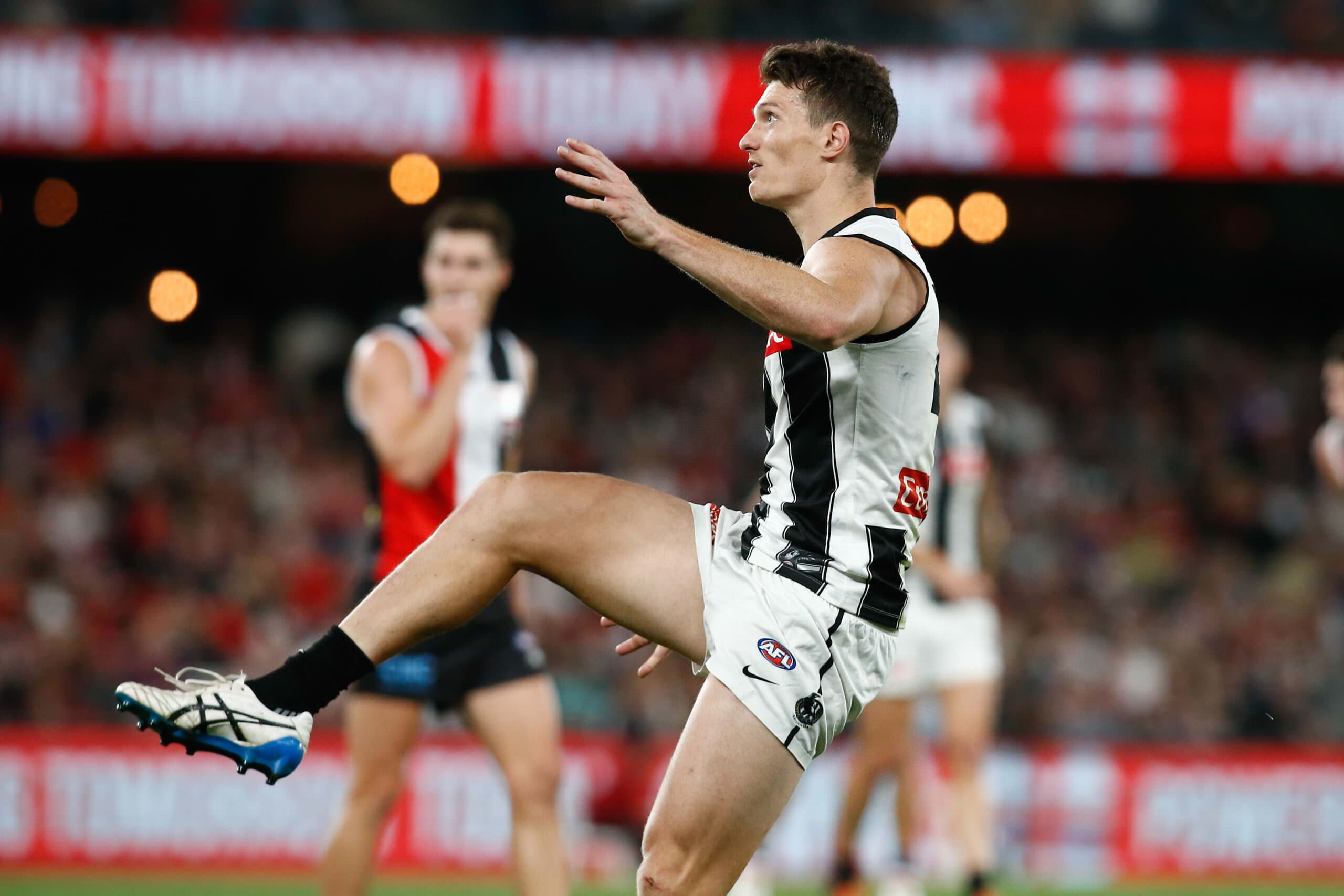 "...Ash has been in good form. The last couple of weeks, he's another that's really probably above the level of VFL and his name will be mentioned (at the selection meeting) for sure."
Collingwood will confirm their 22-man side on Thursday night as they look to continue their hot start to the season later in the week when they face the undefeated Tigers at the MCG.