Mason Cox is set to remain a Collingwood player in 2022.
Collingwood list manager Graham Wright told media on Thursday morning that Cox was a wanted player at the Collingwood Football Club.
Cox had been in limbo throughout 2021 with the writing appearing to be on the walls for the American. However, the loss of Max Lynch means the Pies are in need of a backup ruckman.
Wright said the club and Cox were working through a deal now the trade period was over.
"We are in conversations with Liam Pickering (Cox's manager)," Wright said.
"We would like Mason to stay. That's certainly up to him and he may have some options around that as well. Pickers and I had some conversations late yesterday and we'll pick that up again today to see where that sits for him.
"We're hopeful,  but we're mindful there may be others that have interest.
Zero Hanger reached out to Pickering who said that there was still some water to go under the bridge but that a deal was nearing.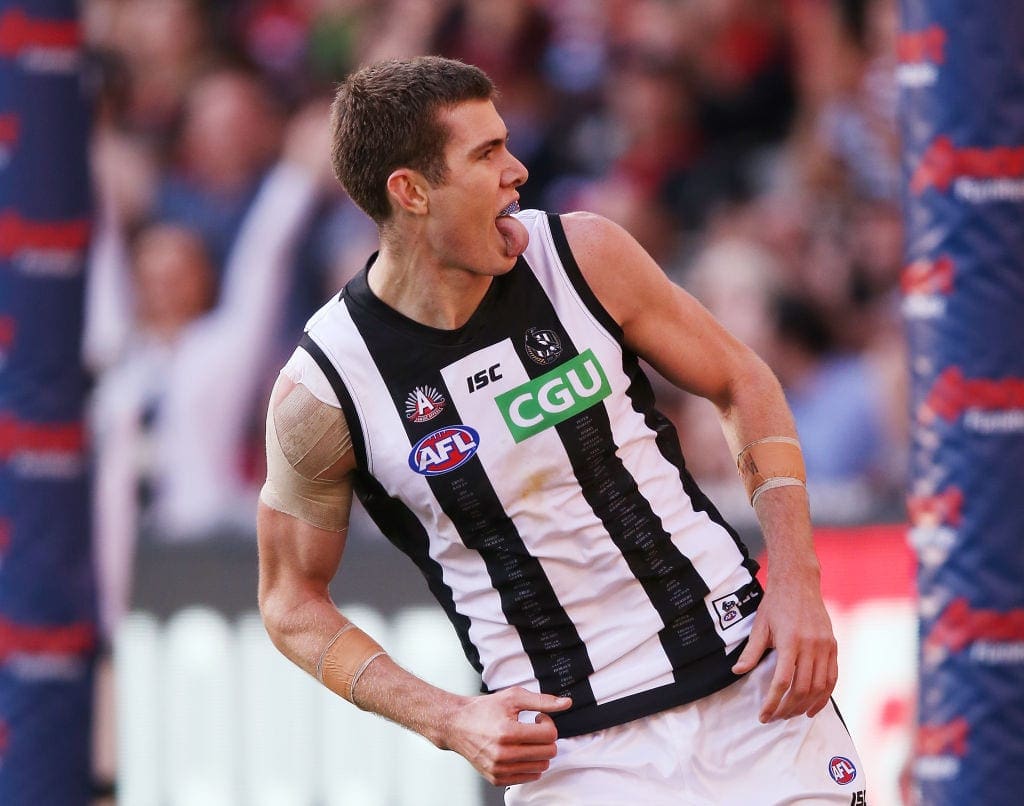 "(We're) working through it still, but (it) looks likely he will stay," Pickering told Zero Hanger.
Pickering confirmed there had been some interest in Cox from other clubs. He said that interest was more for after the trade period if Cox were to become available as a delisted free agent.