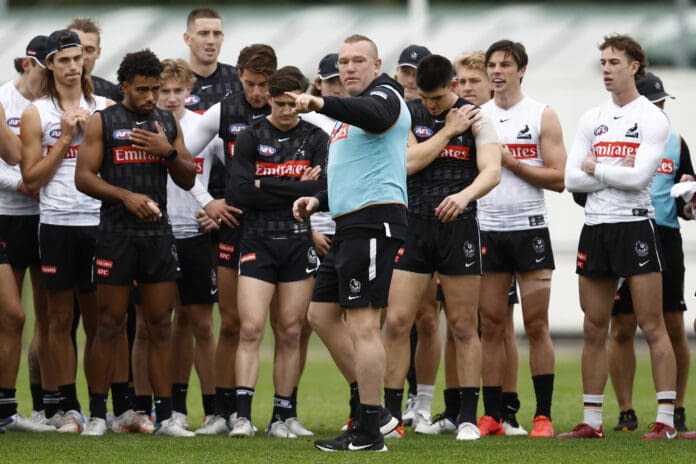 Three-time premiership Lion Justin Leppitsch has said he wouldn't rule out a move from Collingwood as an assistant coach to rival club Richmond to replace Damien Hardwick as senior coach at Punt Road.
Leppitsch had already worked as an assistant under Hardwick at Richmond featuring, in the 2017, 2019, and 2020 premierships with the Tigers, having moved to Victoria after his sacking at Brisbane.
Currently, Leppitsch is working under former Brisbane teammate Craig McRae to help boost the Magpies into premiership contention.
Speaking to the media on Wednesday, Leppitsch said it could be time he looked toward senior coaching for the second time.
"I guess I'm long enough now from my last appointment (at Brisbane) that I'm not burnt by the experience," Leppitsch said.
"But I think these things, it's almost like a marriage, you've got to commit together for a long period of time.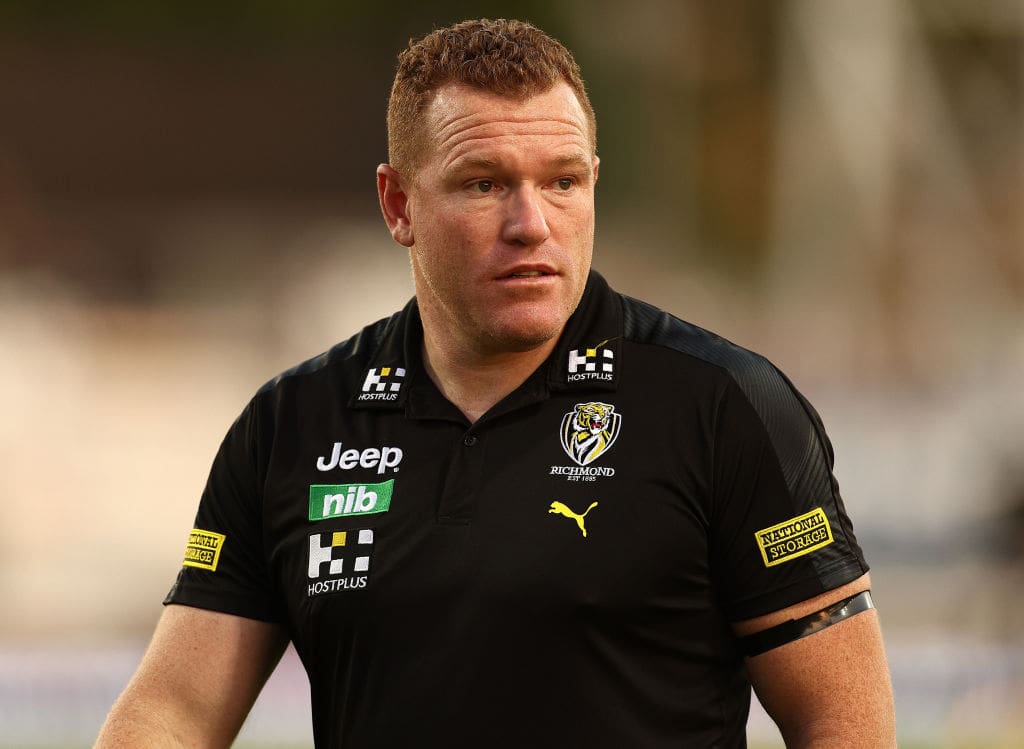 "I'm really committed to this club (Collingwood) and where it's going and I've just started this journey, so for me, it's not even on the radar.
"The difference is I know everyone at Richmond."
Leppitsch is currently undecided but knows that his time at Richmond already makes him a strong candidate for the role. So if the time was right, he could take the opportunity.
"You never say never because you never know if an opportunity presents and it suits where you're at in your time in life, well, why wouldn't all of us take an opportunity like that if you want to do it," he said.
Leppitsch was signed as a coach for three years in Brisbane, spanning from 2014 to 2016 and won 14 of the 66 matches that he coached.