Chris Judd was one of the greatest players the game had ever seen. So good in fact, he deserves two Hall of Fame inductions... kind of.
Judd played 279 games for both the West Coast Eagles and Carlton before an ACL injury ended his career.
He won a Brownlow Medal at each club and spent a large part of his career as one of, if not the best player in the game. But just how good he was may sometimes be lost to us.
Judd burst on the scene at the Eagles as one of the most explosive and powerful teenagers the game had ever seen. He was untouchable when in full flight and was a real excitement machine.
At the tender age of 21 Judd won his first Brownlow Medal. An incredible achievement in just his third year of AFL football.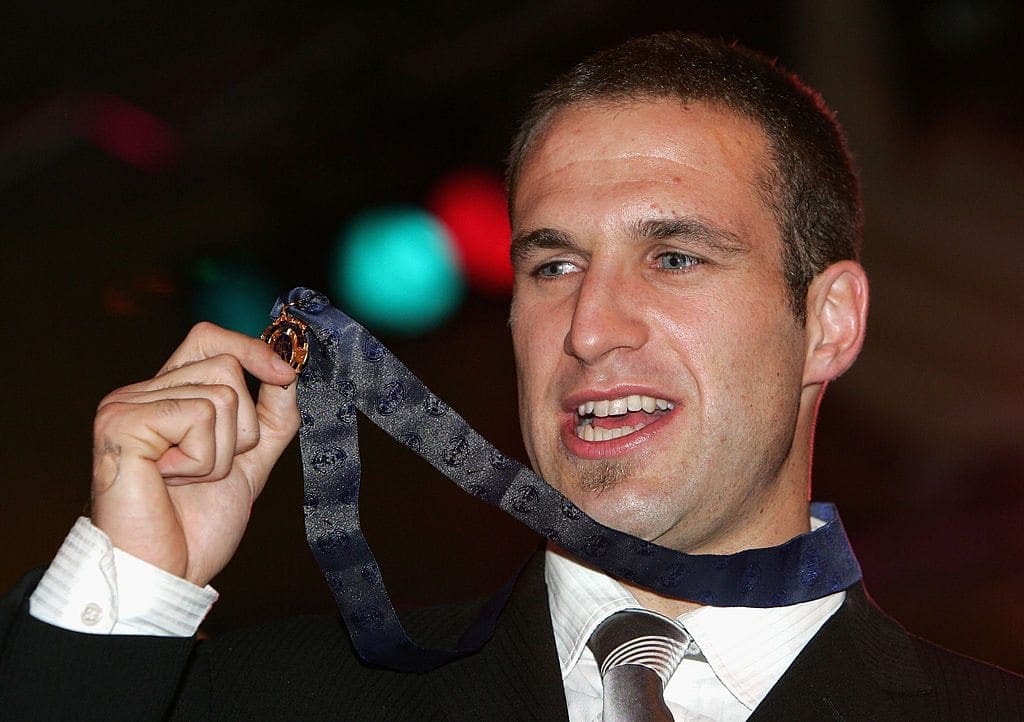 He averaged 21 disposals per game as an Eagle and 23 goals per year which is an incredible number for a midfielder. Judd was the total package at West Coast.
The 2004 Brownlow Medal win saw Judd amass 30 of his 94 votes while at the Eagles. When at the Blues Judd managed to surpass that number and collect a monster 116 votes as a Blue.
He was awarded the captaincy of the Eagles in 2006 where he captained the club to premiership glory. However, he always had his heart set on a move back to Victoria.
When Judd arrived at the Blues it was a moment that turned the Carlton Football Club around. For six years prior the Blues had floundered at the bottom of the ladder and Judd was seen as the messiah.
But he was no longer the same player as the he was at the Eagles. Osteitis pubis had crippled Judd and reduced him to a shell of the player he was as he hobbled through the 2007 season.
He got his body right at Carlton but he was no longer the burst outside player. Judd was now a genuine ball-winner and contested ball beast.
He took the captaincy upon arrival at Princes Park and lead Carlton to finals in his second-year at the club. The next year (2010) he won his second Brownlow Medal.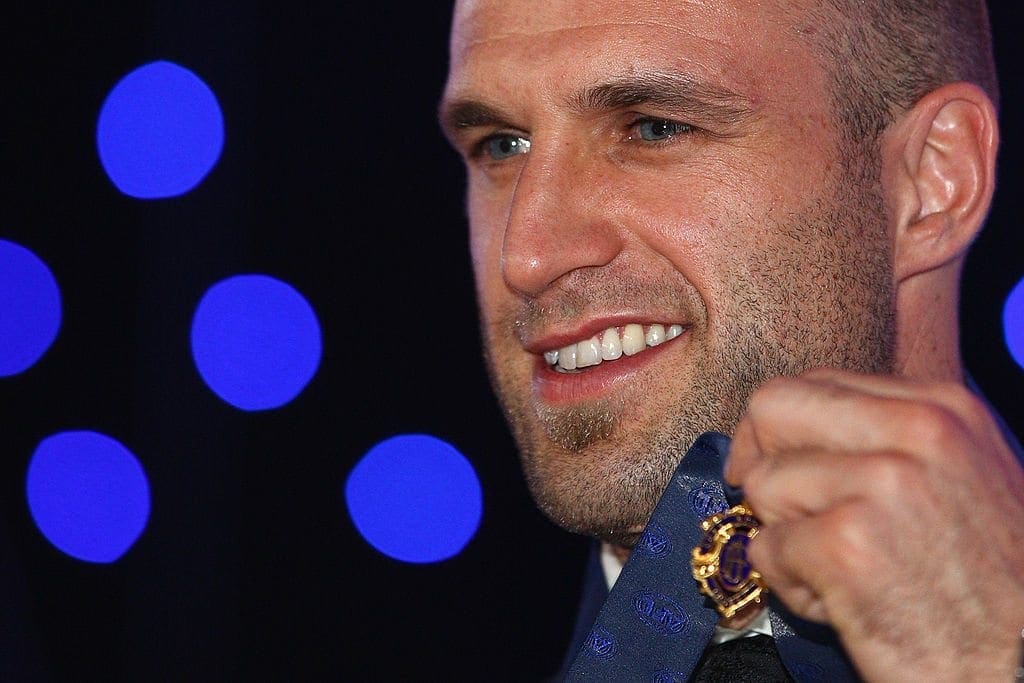 Judd averaged 24 disposals per game at the Blues and while he was no longer the burst player he was now a calculated killer. Judd had an innate ability to go up a gear when it seemed everyone else was maxed out.
The champion was able to lift a team despite his body not being the Rolls Royce it once was. But Judd had always been able to play through pain.
Five years to the day since his last appearance in the Navy Blue No.5 guernsey, we're looking back on Chris Judd's top five Carlton moments.

After all, that would be fitting.#HonourThePast pic.twitter.com/6hgvK5R2nU

— Carlton FC (@CarltonFC) June 5, 2020
In the 2005 Grand Final Judd was awarded the Norm Smith Medal despite playing the game with a dislocated shoulder. Judd had felt his shoulder go early in the game and surged through like great players do.
To win a Norm Smith in a losing team, with one good arm is an incredible achievement that all-too-often gets overlooked.
He won six All-Australian blazers as well. Four at the Blues and two at the Eagles. His time at both clubs individually would still stand-up as Hall of Fame careers on their own.
At The Eagles Judd won a premiership as captain, secured a Brownlow Medal, was a two-time Best and Fairest winner, two-time All-Australian and claimed the AFLPA MVP award in 2006. That resume stacks up to many in the Hall of Fame.
CHRIS JUDD: WEST COAST EAGLES
134 games
138 goals
1x Brownlow Medal (2004)
2x Best & Fairest (2004, 2006)
2x All Australian (2004, 2006)
Captain (2006-2007)
1x Premiership (2006)
At the Blues he collected three Best and Fairest awards with four All-Australian selections. Judd managed to win another Brownlow and the AFLPA MVP award in 2011. Again, a resume that belongs in the Hall of Fame.
CHRIS JUDD: CARLTON
145 games
90 goals
1x Brownlow Medal (2910)
3x Best & Fairest (2008, 2009, 2010)
4x All Australian (2008, 2009, 2010, 2011)
Captain (2008-2012)
There could be an argument made that Judd deserves "Legend" status in the Hall of Fame. But that's a different discussion.
Judd had two very different styles of playing throughout his career. Both were very, very good and both saw him recognised as the game's best player.
Both deserve Hall of Fame inductions. As it happens this isn't the WWE and you can't be inducted more than once. But if anyone deserves it, it's Chris Judd.