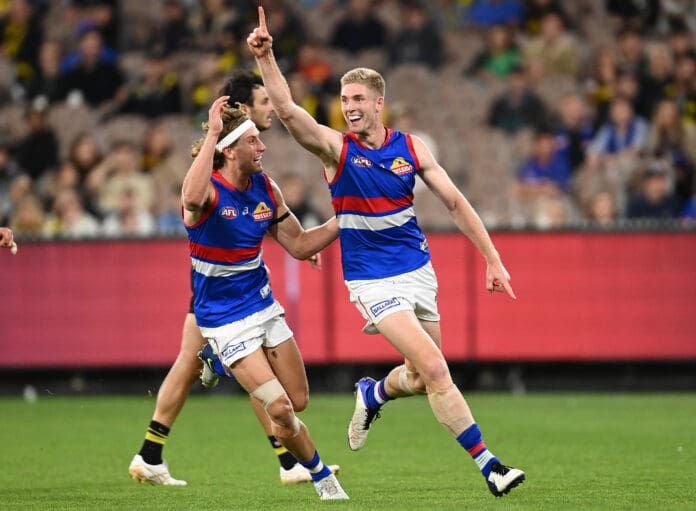 Carlton's Zac Fisher has been linked with a move for most of the year. After being selected inconsistently at the Blues, the 25-year-old could be headed to a team that provides him with more security at the senior level.
Over the course of his career, Fisher has averaged 17 disposals playing in a midfield-forward role. In 2022 Fisher played every game, whilst in 2023 he has only managed 12. Despite his team's deep finals run, the York-born Fisher did not feature in any of the three games played.
In the VFL, Fisher averaged 29 disposals in seven appearances. He racked up a season-high 40 disposals and managed one major in a Round 10 win over Sydney.
Despite being from Western Australia, Fisher is more likely to land at a Victorian rival rather than the West Coast Eagles. Carlton have already begun their off-season moves, re-signing ruckman Tom De Koning and Jack Silvagni. Fisher is contracted with the Blues until the end of 2025, but it's clear that opportunity is of more importance to the once-Carlton mainstay.
Speaking to AFL Trade Radio, Fisher's agent Andrew McDougall provided an update on his client.
"It is more an opportunity piece for him if things do eventuate," said McDougall.
"He has a bit of interest from a few clubs. He would like a little bit more midfield time, a few clubs have spoken about what he could bring to their team.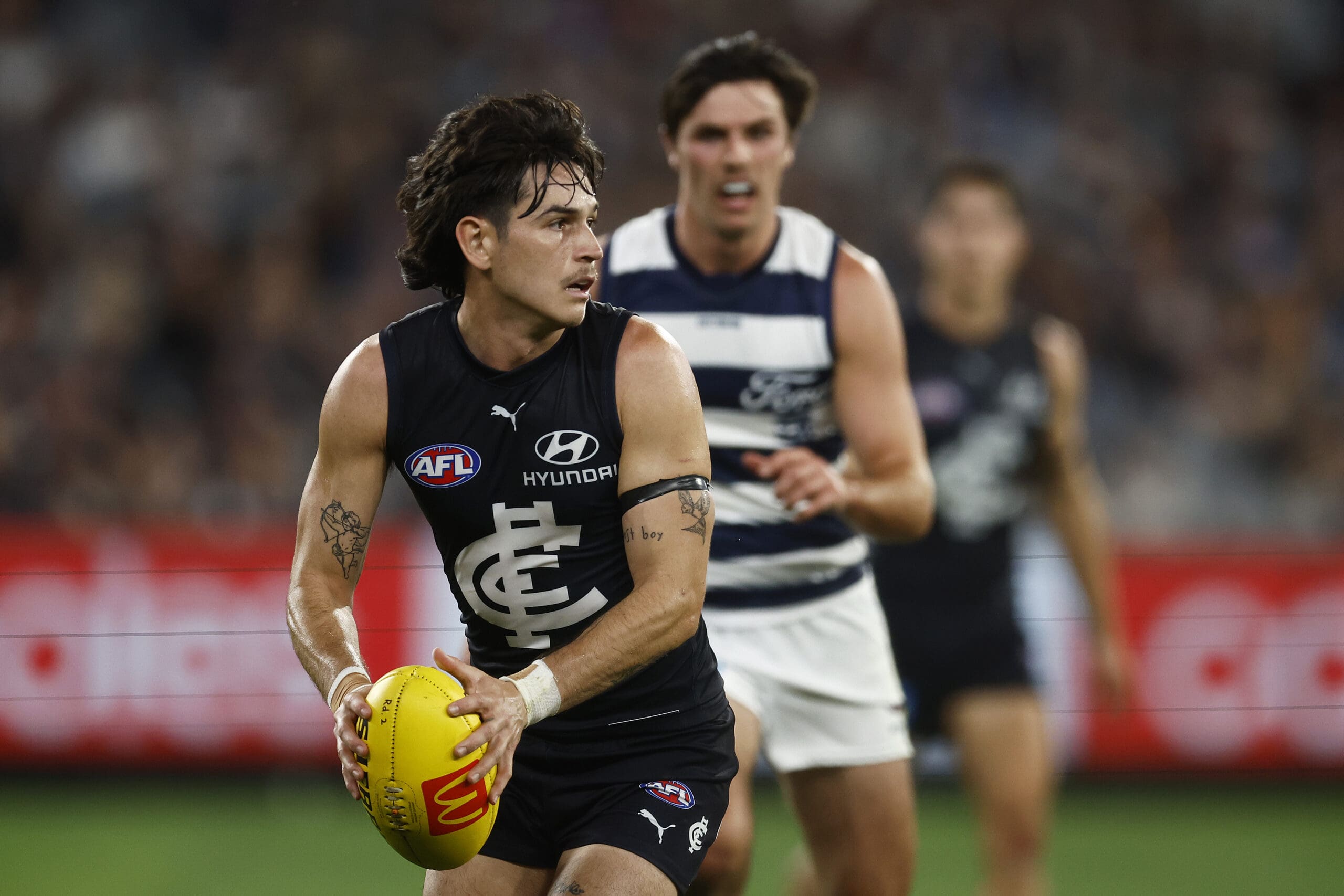 "He came back into the side with Carlton and played half-back. He's got that versatility as well to play small forward. He'd like probably some more midfield time.
"A few clubs have spoken about what he can add to their team. He'd like to stay in Melbourne, that's probably a priority for him. He's happy, he's settled here so we'll wait and see how the conversation goes and how this week leads up."
Western Bulldogs ruckman Tim English comes out of contract at the end of 2024. With the 26-year-old earning his maiden All-Australian blazer, the Bulldogs will almost certainly do everything they can to maintain his services.
His agent, McDougall, revealed said the ruckman's focus is placed on bettering his game rather than a decision on future.
"He's really comfortable, he's looking forward to a big pre-season," McDougall said.
"Both him and 'Naughts' (Naughton) were really keen to get the club into finals and both be staying at the club next year. They really want to drive that club forward next year.
"12 months is a long time in footy but at the same time, they're just focusing on their preseason, having a bit of a holiday and then heading off."
Additionally, McDougall also provided some clarity surrounding Bulldogs key forward Aaron Naughton.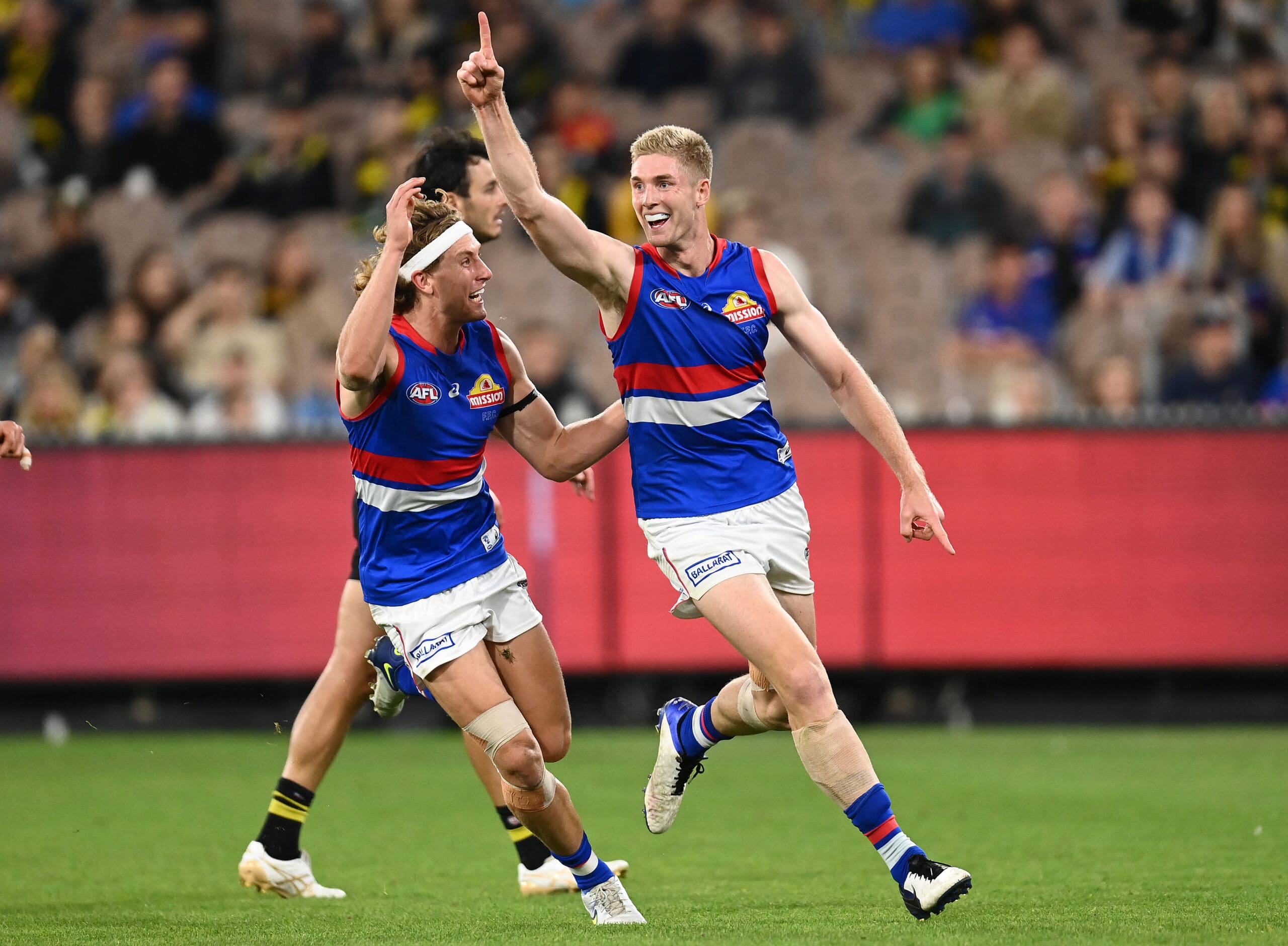 The 195cm forward has garnered interest from North Melbourne and Collingwood, although he is contracted until the end of 2024. Regardless of the reported interest, Naughton will remain at the Bulldogs heading into 2024.
"I can 100% confirm Aaron Naughton will not be moving this year. I can understand teams doing their due diligence, but he is committed to the Dogs and will be there in 2024," said McDougall.
The 2023 trade period is set to open next Monday and will run until Wednesday, October 18.