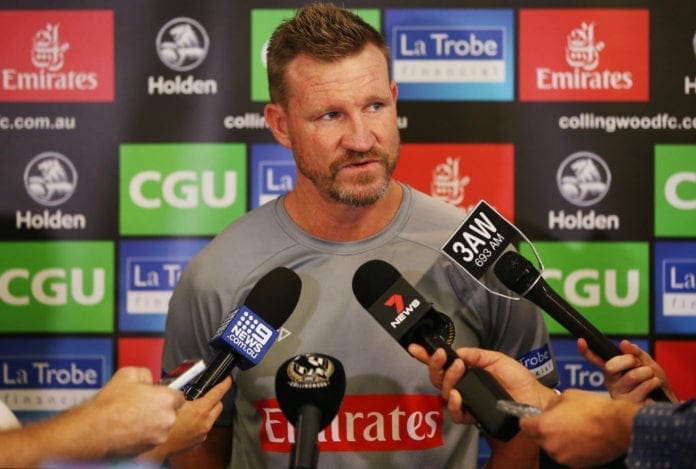 Former Collingwood coach Nathan Buckley will join Fox Footy as a commentator for the 2022 season.
The 49-year-old parted ways with his beloved club in June this year, ending a partnership that first started in 1994 when Buckley joined the Magpies from the Brisbane Bears.
Having led Collingwood from the coaches box for 10 seasons, the six-time Copeland Trophy winner has decided to remain outside of the AFL's coaching landscape for next year following his split from the Holden Centre.
"I determined really early that I would take some time to consider my next step in footy so returning to clubland in 2022 was off the table really quickly after leaving Collingwood," Buckley told The Herald Sun.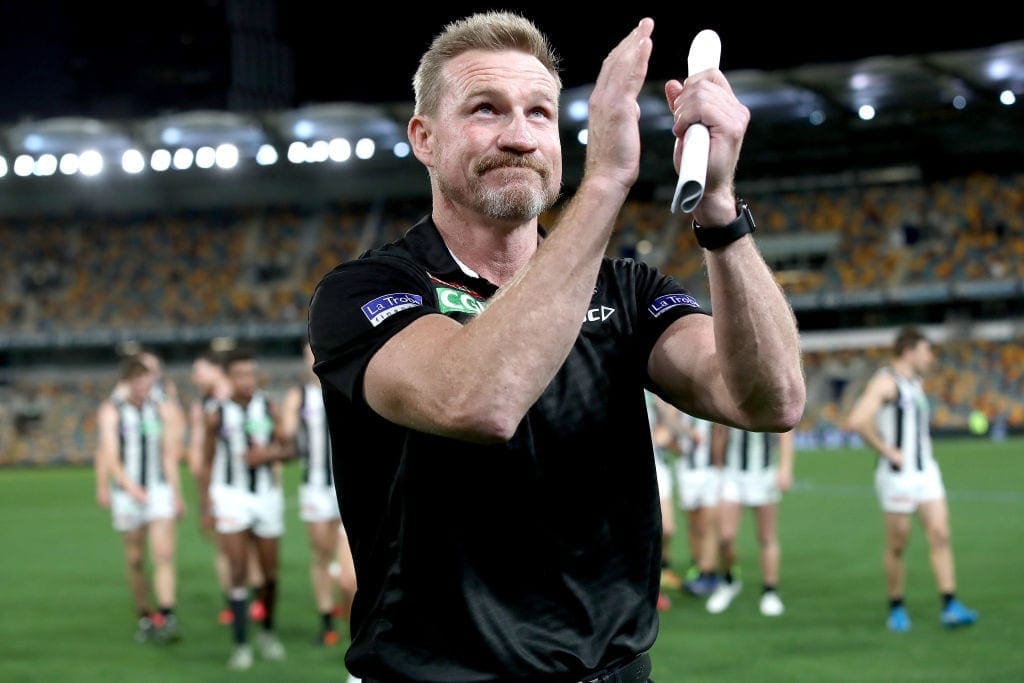 "I was very conscious that the club needed its space beyond my departure and I thought Robert Harvey and the leaders did a great job keeping the program together for the back half of the season.
"The crew at Fox Footy get the game and relate it well to the viewers, I'm looking forward to being a part of that. There are a lot of well respected people in the industry and it will be fun to share what is happening and why with the panel and of course the viewers at home."
Buckley's position with Fox Footy will see him take on a role in the broadcaster's game-day coverage, while also being part of some of the station's famous magazine shows.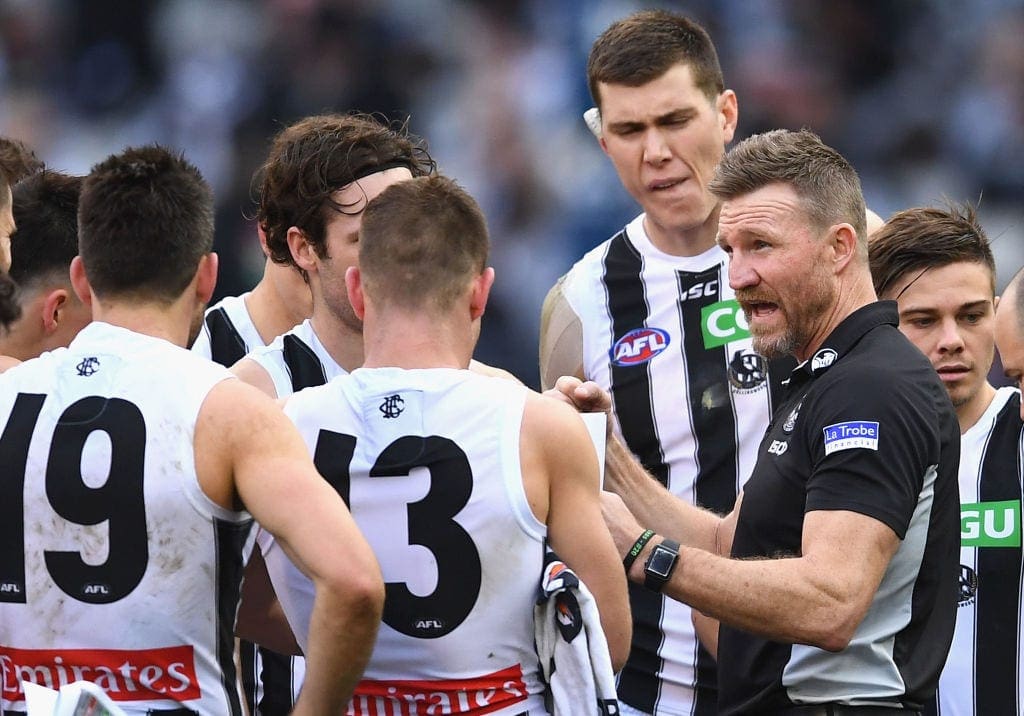 The 2003 Brownlow medallist stated his excitement to be returning to the media industry, having first worked with Channel 7 in the years following his playing career.
"AFL footy is a tough caper, I think the industry has developed this idea that things should be a certain way, that coaches, players and umpires are infallible and I'm looking forward to providing a little bit of reality to those expectations," Buckley added.
Buckley will also feature on Channel 10 program I'm a Celebrity, Get Me Out Of Here after shooting the latest season in September, with the series early next year.