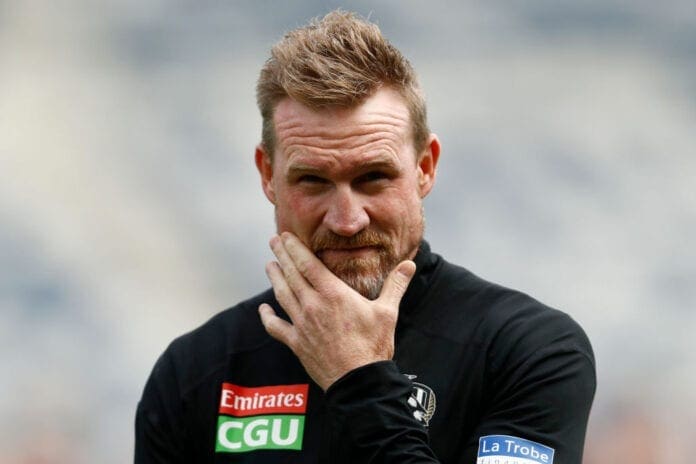 Former Collingwood captain and coach Nathan Buckley has revealed that footy fans will be seeing him again on their screens shortly.
However, the 49-year-old's latest challenge took place far beyond the boundary line.
The seven-time All-Australian confirmed via Twitter on Sunday that he would be appearing on the latest season of Channel Ten's 'I'm a Celebrity...Get Me Out Of Here'.
Yep…I'm going in!!
It should be a lot of fun so I'm just going to roll with it. Head to @bucksinthejungle on Instagram to connect along the way and share this crazy journey with me.
Thanks gang 🙏❤️ @salvos @ImACelebrityAU https://t.co/cTSQPTOGM9

— Nathan Buckley (@ncb_cfc) January 2, 2022
This latest small-screen advent comes in the wake of Buckley's announcement in October, 2021 that he would be joining the Fox Footy broadcast team during the upcoming 2022 season.
RELATED: Buckley steps back into media role
Although Buckley's lastest project wouldn't involve the use of a Sherrin, the Brownlow medalist claimed that his time in 'the jungle' was no less of an ordeal than a final at the MCG.
"I've never been so hungry and so grateful for food when it did come," he told The Herald Sun.
"And for a structured and disciplined person, it was tough having absolutely no control on what, how or where your next hour was going to be filled with.
"And sometimes nothing was just as off-putting as the somethings that came in the form of snakes and spiders and bloody eating challenges. The people I shared the experience with, how we supported one another and the connections we made, were the lasting reflection."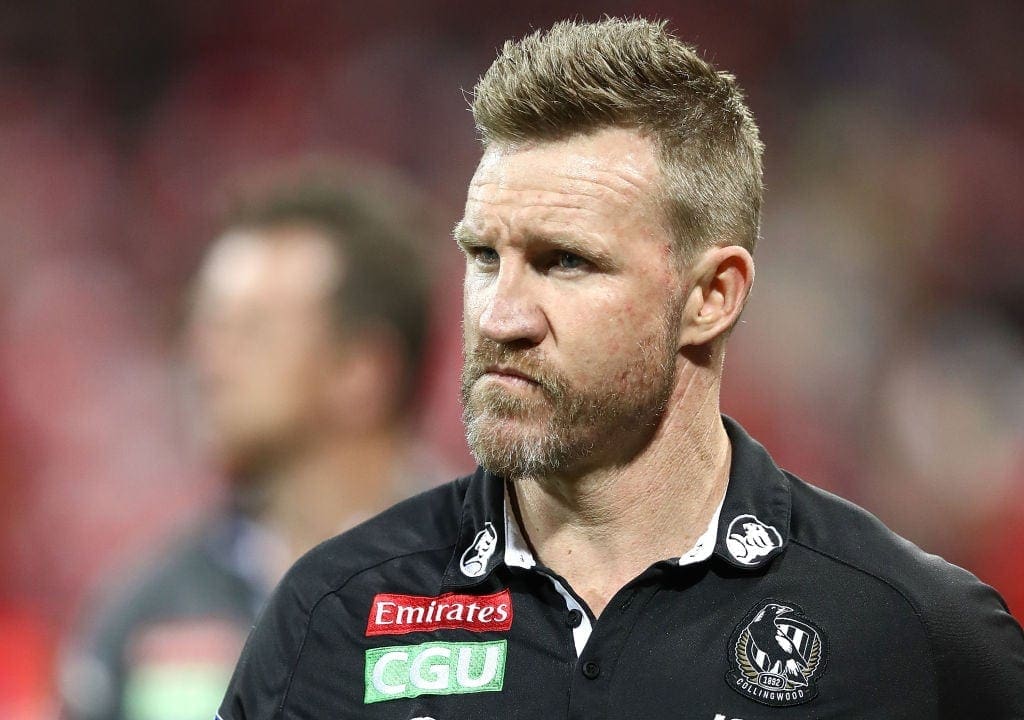 Still, the Australian Football Hall of Famer stated that a desire to, once again, jump out of his "comfort zone" was enough to see him agree to time in the wilderness.
"I wouldn't describe myself as a reality TV buff but when the offer came through I was intrigued," Buckley continued.
"The network caught me in a pretty reflective space and with the massive changes that were happening in my life I was up for getting out of my comfort zone.
"I would never have imagined that I would do something like this given a million opportunities but I had the time and the space to do it so I took the leap.
"There are a lot of laughs, a lot of tears. I think you see the best and worst of people when they are out of their comfort zones."
Viewers will be able to catch Buckley munching on a buffet of vomit-inducing meals when the show's latest season premieres at 7:30pm on Monday, January 3.