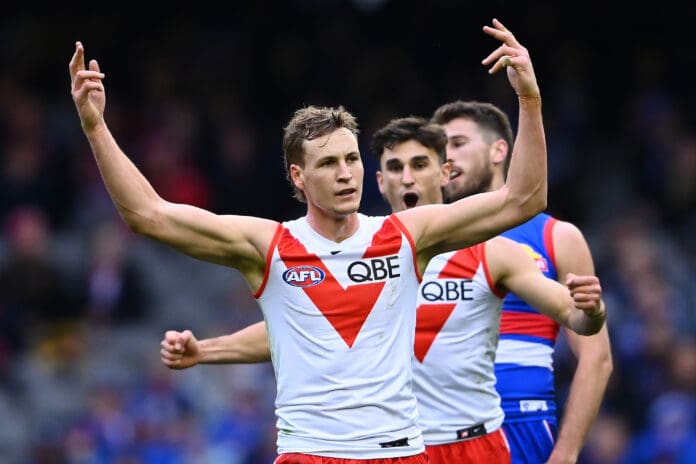 With the AFL Trade Period heating up, one of the biggest deals still to be done is Jordan Dawson's mooted move to Adelaide.
So far, negotiations have stalled, with the Crows unwilling to part with their prized Pick 4 in this year's draft, despite Sydney's insistence on gaining an exchange of high value for their flexible midfielder.
Related: Kennett's comments cause a stir
According to Fox Footy's Jon Ralph, the Crows look like offering Melbourne's 2022 first-round selection - secured in a four-way trade on Wednesday - as a final offer. The pick looks unlikely to be a top 10 selection, which is what the Swans are after.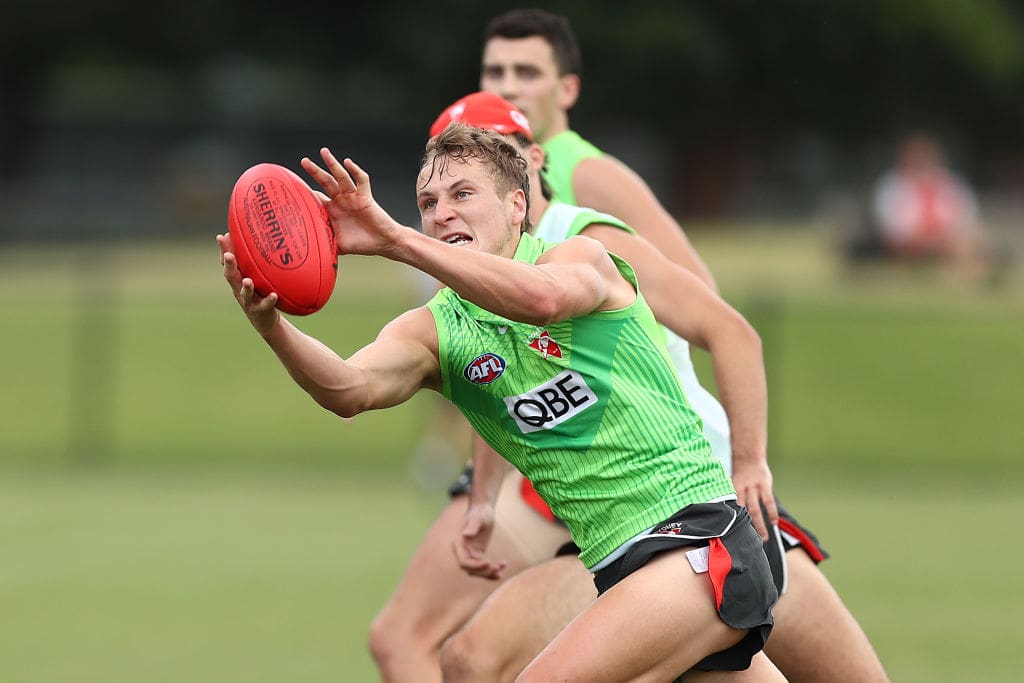 He went on to say that should the Swans refuse, the Crows will walk away, believing they can nab Dawson in the pre-season draft.
"Adelaide says they're trying very hard, so they've offered various permutations of Pick 17, Pick 17 and a sweetener. The latest offer will be a future first-rounder, which is Melbourne's pick, for Jordan Dawson," Ralph said on Trading Day.
"Sydney keeps saying we want Pick 4 or some permutation of 4, Adelaide's just saying that's not going to happen, we need to keep bringing in young kids.
JORDAN DAWSON
Defender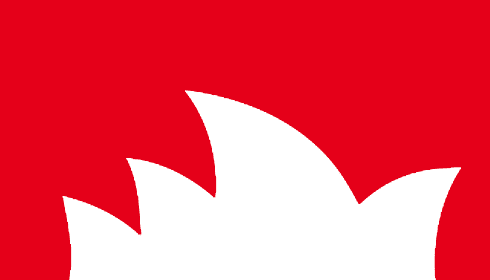 Sydney

2021 SEASON AVG

22.3
Disposals

3
Tackles

0.7
Clearances
"So they'll take that first-round selection (to the table) which is Melbourne's - so could be 15, 18 - and if that doesn't happen, I think Adelaide feels like Sydney won't accept anything less, we're off to the pre-season (draft).
"They don't want to do it, but they did it with Jackson Hately when GWS thought they would bend or buckle. Adelaide with Justin Reid have a proven track record; 'we just did it last year, what do you think guys?' I think Sydney would be prudent to accept that pick."
TRADE NEWS: All the latest trade and free agency news
Assessing exactly Dawson's worth is proving tricky. As a running midfielder/wingman, his numbers stack up well alongside another player who went for a top 10 pick in this trade period.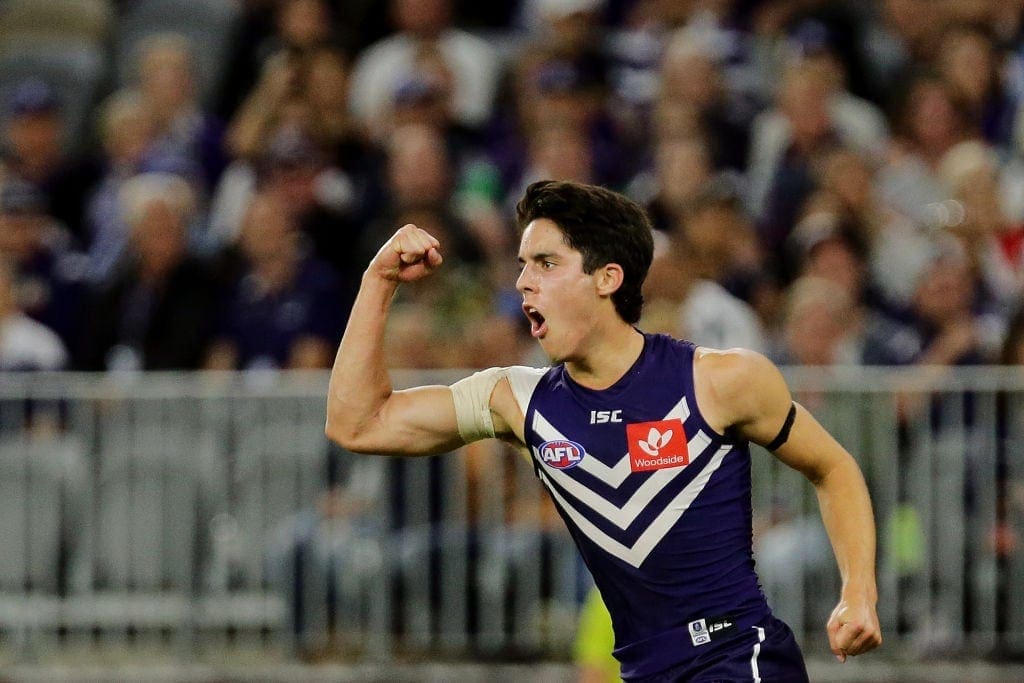 Adam Cerra was traded to the Blues on Thursday for Pick 6 and a future third-round pick. Coming off his best season yet, Cerra averaged 23.1 disposals, 5.2 marks, 2.6 tackles, 3.6 clearances and five inside 50's per game.
In comparison, Dawson averaged 22.3 disposals, 5.5 marks, three tackles, three inside 50's and 4.9 rebound 50's per game. While they're not the same type of player, the numbers seem to support Sydney's stance.
ADAM CERRA
Midfield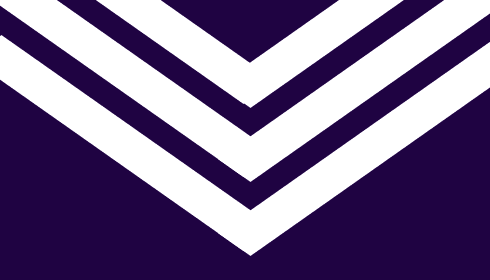 Fremantle

2021 SEASON AVG

23.1
Disposals

2.6
Tackles

3.6
Clearances
Particularly when you take into account that Dawson is now considered one of the best kicks in the game.
Related: How a coffee and a walk with Cripps helped ease Cerra's mind
With the Crows playing hardball, Sydney will be desperate to get something for a player they consider on the cusp of being elite. As for Adelaide, it seems like only a matter of time until they get their man.