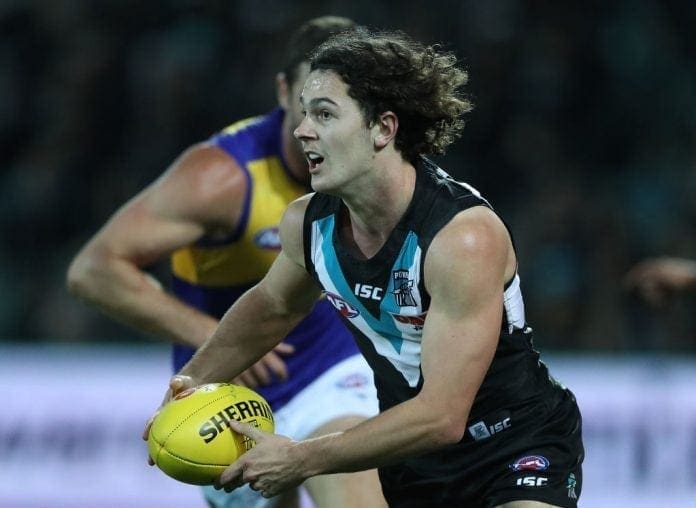 Former recruiter and ex-AFL assistant coach Matt Rendell believes that if Port Adelaide are progress beyond preliminary final weekend next season, a raft of names must be moved on at the trade table.
The Fitzroy Lions skipper from between 1985 and 1987 raised the names of a quintet of players that he saw as expendable for the Alberton-based side, including Kane Farrell, Dan Houston, Sam Hayes and Todd Marshall.
However, it was the addition of 2020 All-Australian Darcy Byrne Jones to Rendell's catalogue that is likely to raise the most eyebrows.
Having enjoyed a career year across half-back for Ken Hinkley's side last year, the 25-year-old Victorian was awarded with his first representative blazer, but after his form lulled significantly this season, Rendell was of the belief the Power should shop him while he still held perceived value.
"I don't know what happened to Darcy Byrne-Jones, he had an All-Australian year off half back [in 2020]," Rendell said on FootySA.
"Part way through the year they took him off small forwards and put [Ryan] Burton on them.
"Burton did a great job, but bar a couple of games, Darcy Byrne-Jones had a pretty average year."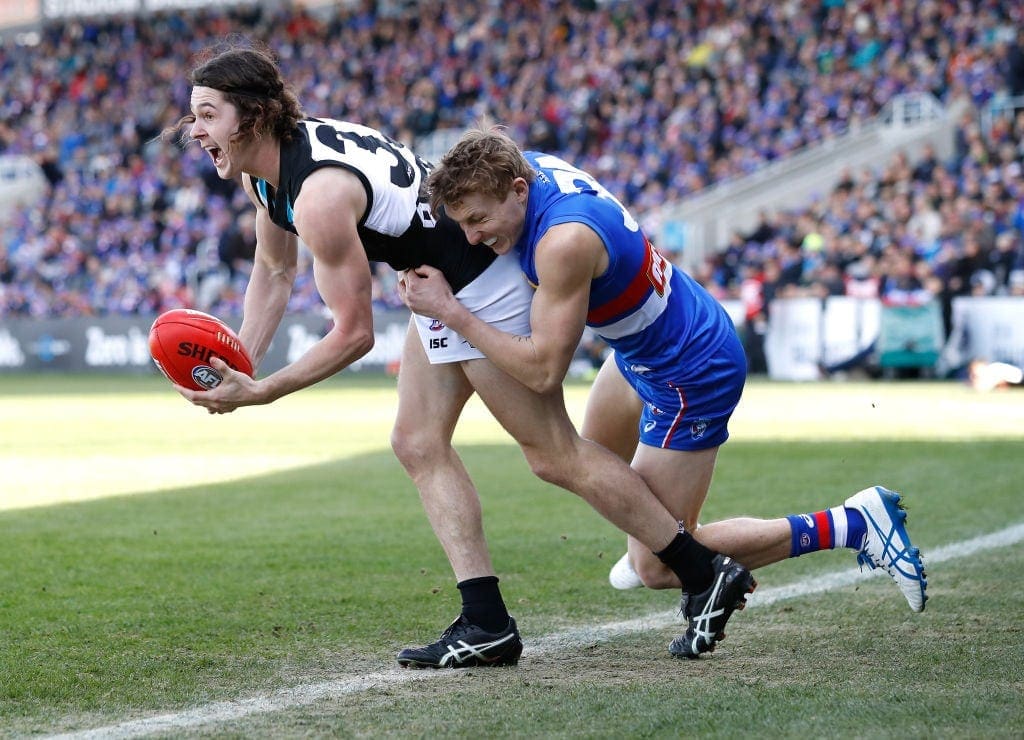 Byrne-Jones remains a contracted player with Port until the cessation of the 2023 season - a time in which he will become an unrestricted free-agent. 
With South Australian-born Swan Jordan Dawson requesting a trade back to his state of origin last week, the former Crows and Saints deputy suggested that time could now be up for Byrne-Jones and a series of his teammates.
"These are players that I've thought, if they're trying to get Dawson and [Jeremy] Finlayson into the club [they can be traded out]," Rendell said.
"Kane Farrell, there's quite a few players in front of him as wings and halfbacks.
"He's a really good player, beautiful skills, he should be looking for another home.
"If they bring Dawson in, where's Houston? It's sort of his spot, so maybe he should be looking for a new home.
"Darcy Byrne-Jones, same reason, Dawson comes in, he might be the one missing out and looking for a new home."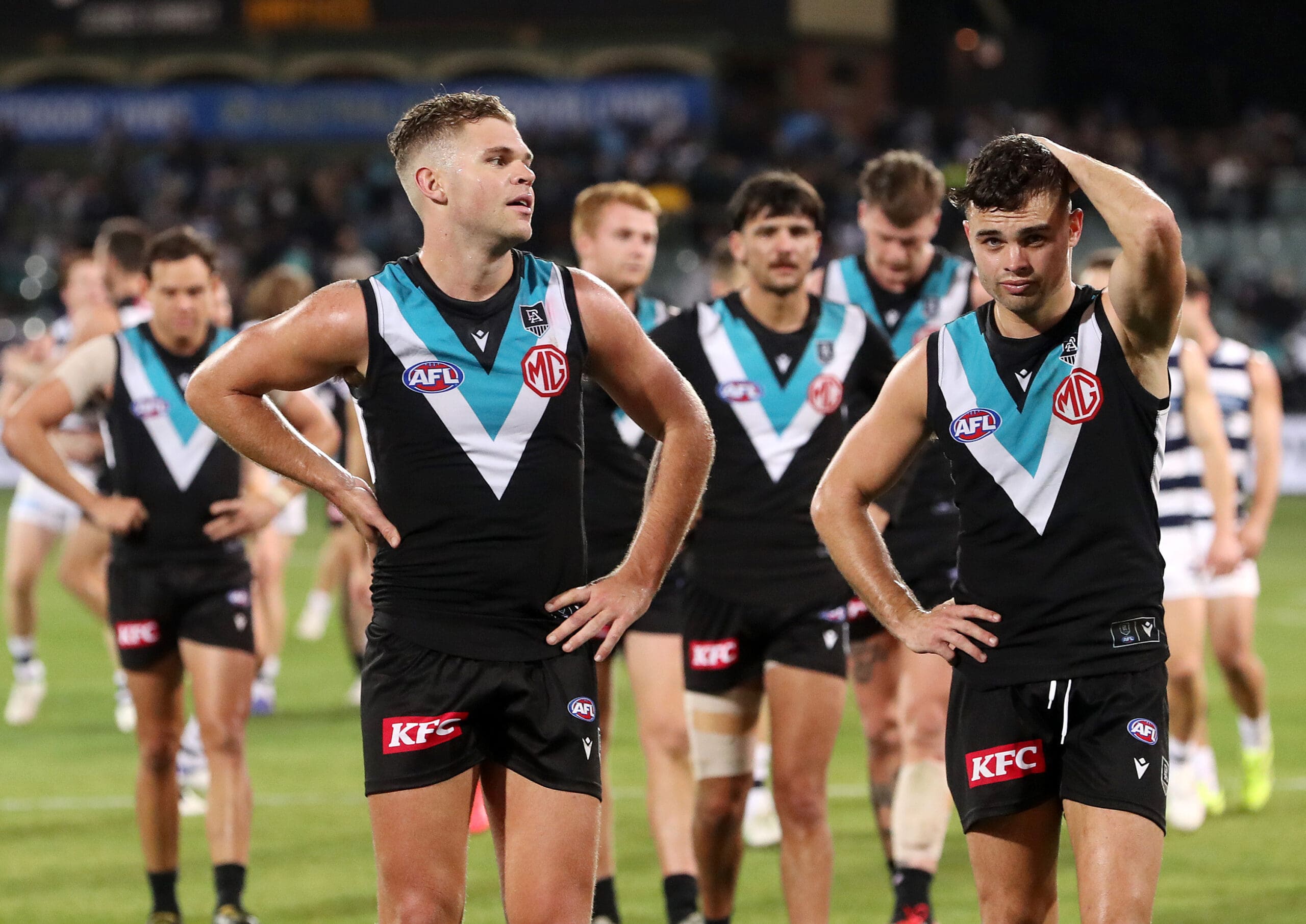 After raising the likelihood of the Giants' spearhead Finlayson plying his trade in a black, silver and teal guernsey next season, Rendell also mused about Todd Marshall's future in the city of churches.
"[Todd] Marshall, if Finlayson comes in, is a very similar player," the 62-year-old continued.
"Marshall's going to be thinking, 'Where am I at?', if Finlayson comes in."
Rendell rounded out his appraisal by also saying ties between the club and young ruckman Sam Hayes also required severing due to the abundance of tap work options already at Hinkley's disposal.
"Sam Hayes I think he's ready to go as a ruck," he surmised.
"He's got one year to go, he's got currency now Sam Hayes, and he should want an opportunity somewhere else.
"I really like him as a player, but he's behind [Peter] Ladhams and [Scott] Lycett and doesn't look like getting in."
As reported by SEN on Sunday morning, Port Adelaide currently hold picks 16, 60, 70 and 71 at this year's draft, with the order set to change if the contracted Dawson and Finlayson land in Adelaide.