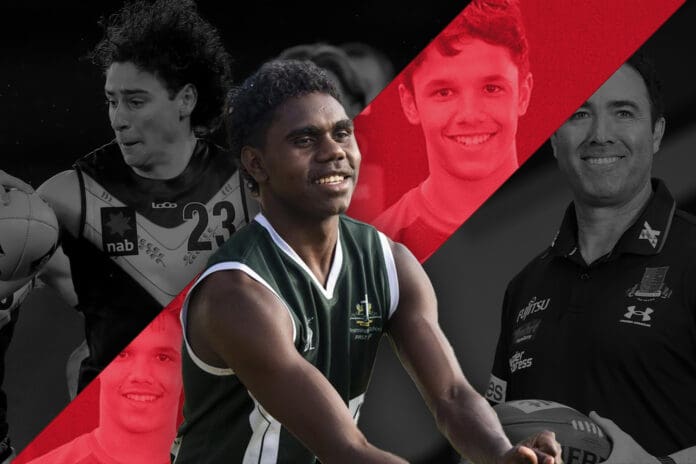 Essendon enters the 2022 National Draft with a number of decisions to make as it pertains to navigating its top-five draft choice and nabbing exciting father-son and Academy talent.
Prior to the upcoming draft festivities, the Bombers addressed a number of its most pressing needs via this off-season's trade and free agency period; snatching up a couple of recruits in ex-Blues midfielder Will Setterfield and former Demons key forward Sam Weideman, while farewelling Aaron Francis to the Sydney Swans in the process.
With the majority of Essendon's 2023 list finalized, we take a look at the remaining moves the Bombers could make to improve their squad via next week's draft.
Draft Hand
Picks: 4, 22, 54, 62, 68, 72, and 80.
Essendon's first draft choice, while technically coming at No. 4, is almost certain to become No. 5 following an early bid for father-son gun Will Ashcroft, by one of GWS or North Melbourne.
Possessing a top-five choice at next week's proceedings, Essendon and list boss Adrian Dodoro will have ample options, whether it's staying put at No. 5 or trading down to acquire additional talent for its underperforming list.
The Bombers are said to be strongly considering the prospect of trading a few positions down the order, while still keeping a keen eye on Mattaes Phillipou, as well as staying put, where they could jump at the chance to take Elijah Tsatas.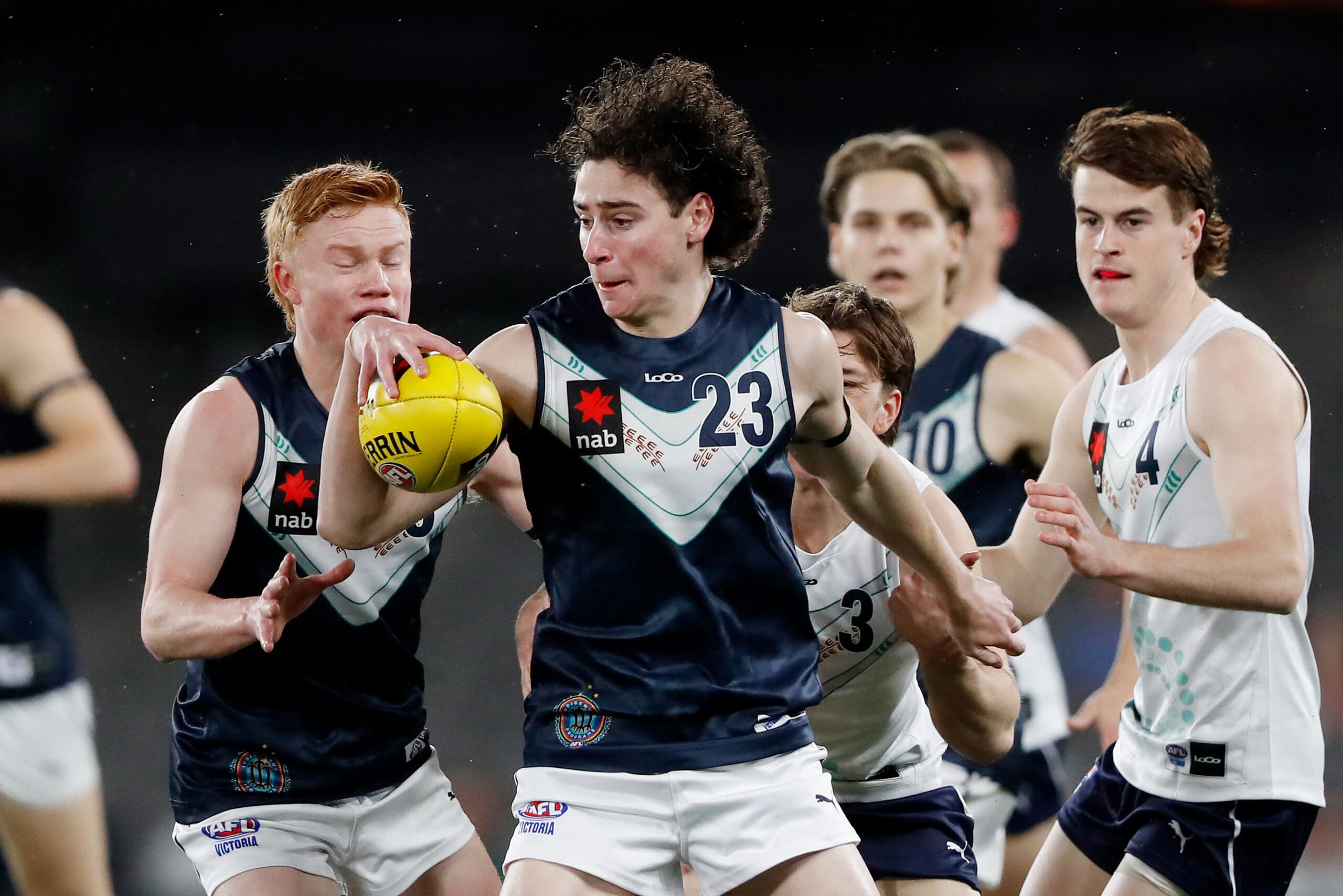 The later selections of their draft hand are likely to be dissolved throughout the night, needing to acquire father-son pair Alwyn and Jayden Davey, as well as NGA prospect Anthony Munkara should he remain on offer after Pick 40.
List Needs
Damaging Midfielder
It is reasonable to state that the Bombers lack a true game-changer within their midfield mix.
Darcy Parish has showcased his ability to impose himself on big occasions (see: ANZAC Day, 2021), though, when receiving opposition tagging attention, can tend to fade away.
There's also Zach Merrett, however, he is arguably more of an accumulator and distributor than strictly a devastating force, and influences games in more of a Tom Mitchell way than a Marcus Bontempelli or Christian Petracca sort of way.
Finally, there's Dylan Shiel, who was supposed to be that superstar mould when he was acquired from the GWS Giants and, while he had a number of positive outings in 2022, overall, he has not lived up to those lofty expectations.
Essendon lacks the kind of superstar midfielder who can impact the contest in damaging ways, not only through the midfield but also through the goal-kicking avenue.
Defensive Small Forward
The Bombers partially filled this need via the welcomed return of livewire forward Anthony McDonald-Tipungwuti after an extended absence, who, at his best, consistently applied raucous forward pressure, generating opponent turnovers and scoring opportunities for his side.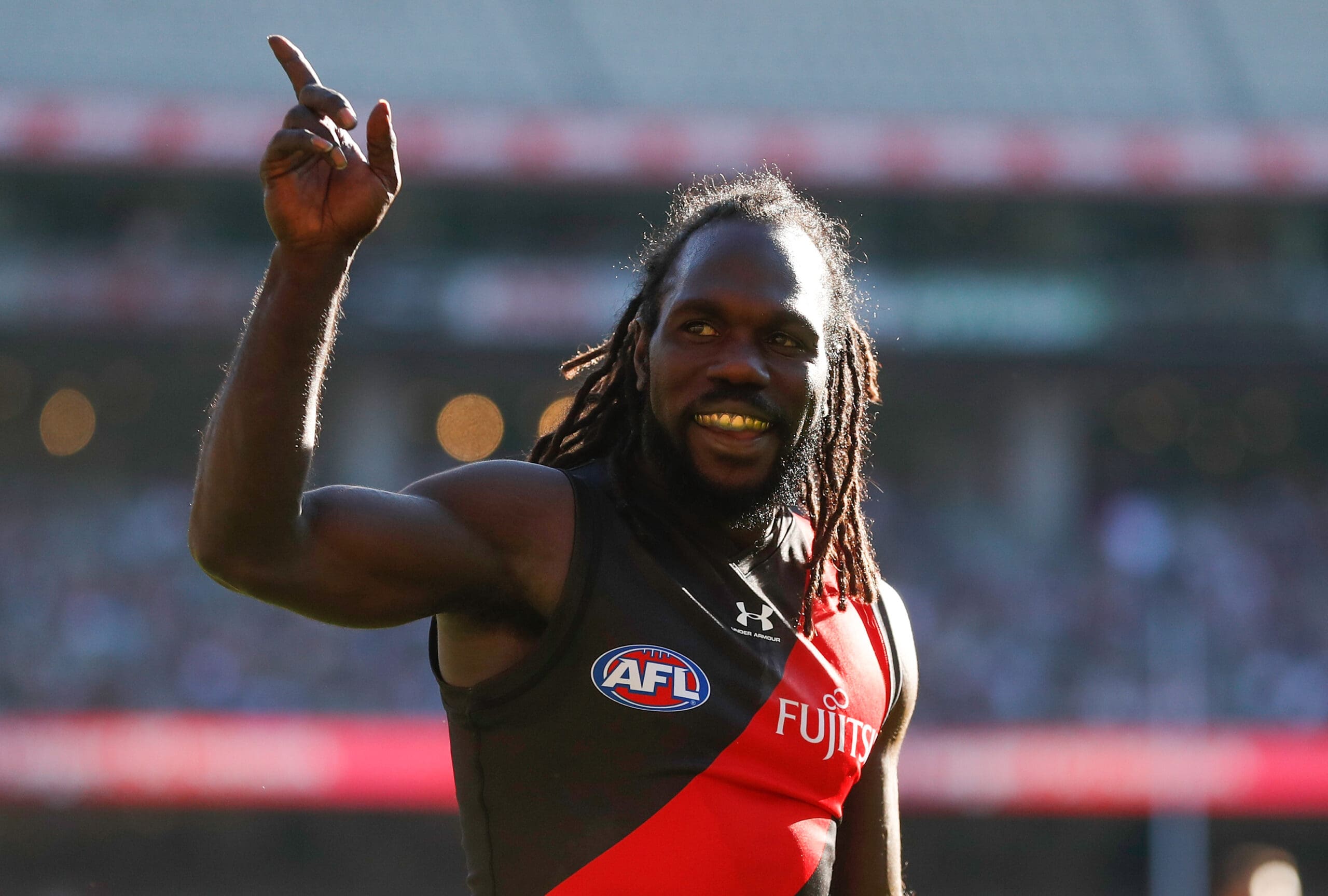 However, with McDonald-Tipungwuti having been out of action for a considerable portion of time, it has to be expected that it will take some time for the manic pressure-applier to re-acquaint himself with the speed of the game, as well as return to match fitness.
Therefore, with Alwyn Davey Jr. virtually certain to find his way to Tullamarine by way of a matched Essendon bid under father-son draft regulations, the youngster would help fill that considerable void for a defensive and crafty small-forward in the Bombers forward line.
Ideal Prospects
Elijah Tsatas
Assuming a scenario develops where Dodoro and the Bombers stay put at No. 5, selecting standout Oakleigh Chargers midfielder Elijah Tsatas may be the avenue they choose to pursue, and it would surely be a welcomed course of action by Essendon supporters.
Tsatas' prolific ball-winning ability was on full display at the NAB League level this year when healthy, averaging 33.8 disposals and 7.2 marks across six games alongside promising Chargers midfield teammate George Wardlaw, who is almost certain to be off the board by the time Essendon are on the clock at No. 5.
If there is one cloud hanging over Tsatas' status as a premium draft prospect, it's the fact he missed three months of football during an important period this year due to a foot fracture, however, his draft position is unlikely to be heavily impacted, as clubs know what the 18-year-old is capable of at full strength.
Just five centimetres shorter than the aforementioned Bontempelli, at 187cm, Tsatas possesses an ideal and tantalising build for a contemporary AFL midfielder, a trait that surely also appeals to the Bombers.
Tsatas will undoubtedly receive interest from North Melbourne prior to the Bombers' selection, but, with Alastair Clarkson's Roos more likely to nab Wardlaw and Harry Sheezel with their early picks, Tsatas should be available for Dodoro to pounce, as we have the youngster going to Tullamarine at No. 5 in our latest first-round mock draft.
Mattaes Phillipou
Phillipou, an intriguing and versatile forward-midfield prospect and is shaping to be the first South Australian to be taken at this year's National Draft, with the 18-year-old looming as a likely top-ten selection next Monday night, and another whom the Bombers will heavily consider, whether it be with their No. 5 choice, or via a trade-down scenario.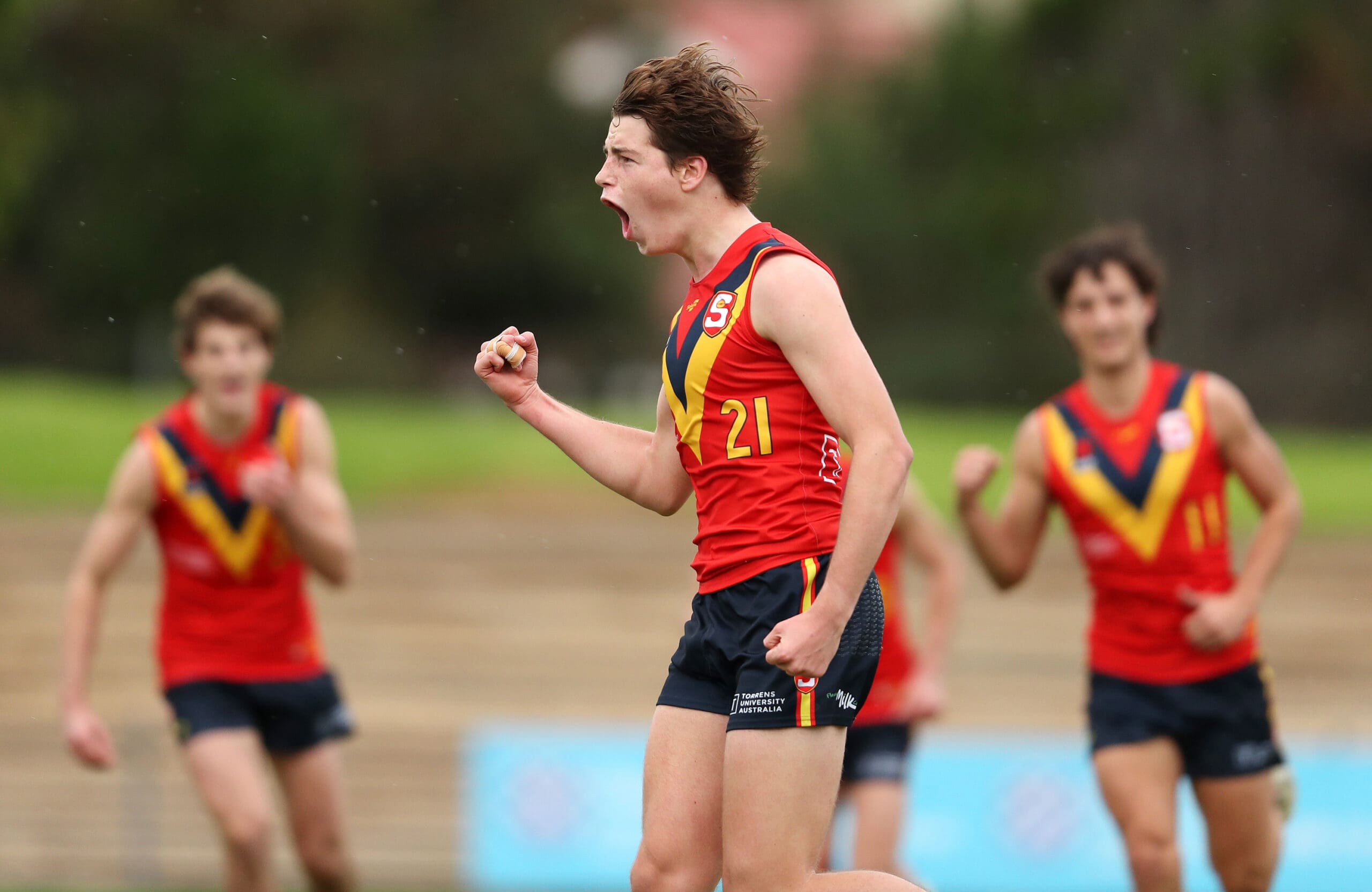 By most indications, Essendon taking Phillipou with Pick 5 outright may appear a slight reach, therefore, taking into account the aforementioned trade-down reports about the Bombers, the red-and-black may opt to select Phillipou with a potential trade-down selection, whether that be within the top-ten or marginally outside.
Just 17 years of age and barely eligible to be selected at this year's draft, Phillipou still showed out for Woodville-West Torrens in the SANFL U18s, averaging 28 possessions and 1.5 goals per contest, as well as featuring prominently at the National Championships for South Australia.
Standing at a head-turning height of 192cm, the rangy Phillipou demonstrated astounding ball-winning ability in addition to his forward talents, with most expecting the promising utility to begin his career in attack before gradually developing into a midfield threat.
Alwyn Davey Jr.
While Essendon possesses an early second-round choice (No. 22 currently), many are tipping it may not be early enough not to have to match a bid for father-son prospect Alwyn Davey Jr; once again promoting the potential for a Dodoro trade-down from No. 5, in doing so acquiring another early pick, perhaps before No. 22.
It's not hard to understand why many pundits are expecting Davey to fall just outside the top ten selections, with the midfielder-forward showcasing dominance with the ball in his hands for the Oakleigh Chargers and Vic Metro this season, exhibiting his speed, agility, and ability to escape congestion, as well as his tackling and defensive pressure when the ball is in an opponent's hands.
While his endurance is arguably the target area of improvement in his game, one could assume a few AFL pre-seasons will hold his aerobic capacity in good stead down the line.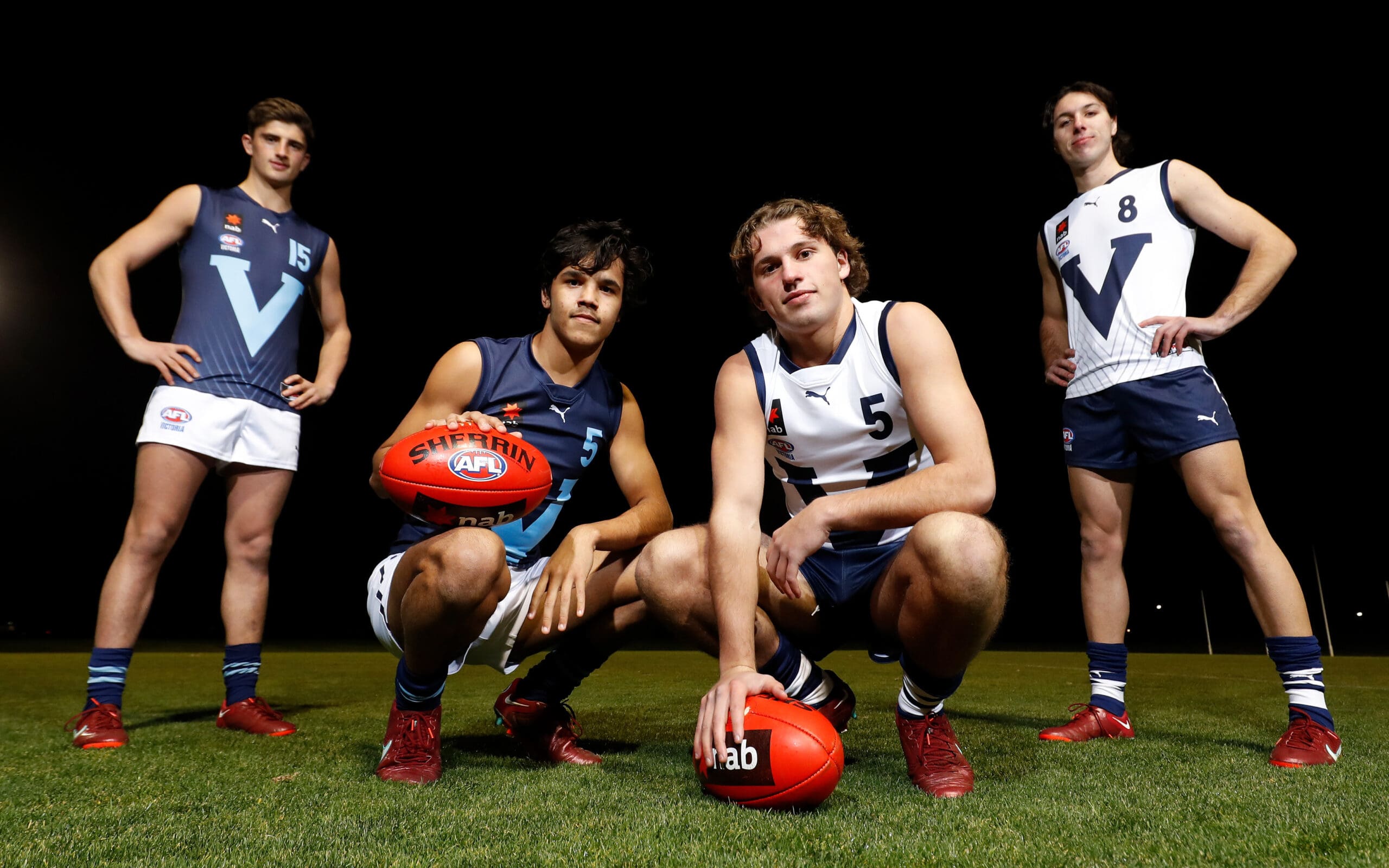 Alwyn Jr. is set to be accompanied by brother Jayden in heading to Tullamarine, with the pair both formidable options for Brad Scott's forward pack.
The aforementioned Munkara is a prospect who possesses one of the highest ceilings among the class of 2022, with the Bombers hopeful he isn't swooped on before the Academy bid cut-off at Pick 40.