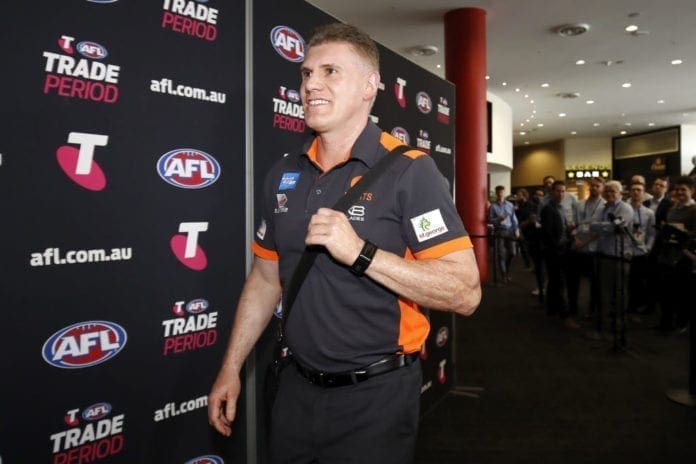 Adelaide are said to be the latest keen suitor circling the Giants' in-demand selection of Pick 19.
That pick, which opens the second round, gives its holder 24 hours to weigh up the pool of talent still available for the second night of the draft as well as fielding offers from other clubs looking to jump to the front of the queue to snatch the best talent still on offer.
Fremantle were placed in the same spot last year and received several tempting trade offers before eventually holding the selection and drafting local midfielder Matthew Johnson.
While a trade for Pick 19 might be unlikely on the draft's opening night, a trade could be agreed upon on Monday and confirmed when the second round opens the following night.
The Giants are already owners of Picks 1, 15 and 18 for the opening night, giving them an array of options to acquire star talent early into the count.
With Pick 19 said to be on the table, Adelaide have reportedly joined the likes of Melbourne in weighing up a move for the selection, according to News Corp. 
The Crows are understood to be keen on holding their own first-round pick for 2023, however North Melbourne's future second-round selection, which Adelaide attained in a pick swap last month, could be part of a deal for Pick 19.
The Crows currently don't enter the draft until Pick 46, and will be needing to hold those later selections to match a bid for father-son prospect Max Michalanney.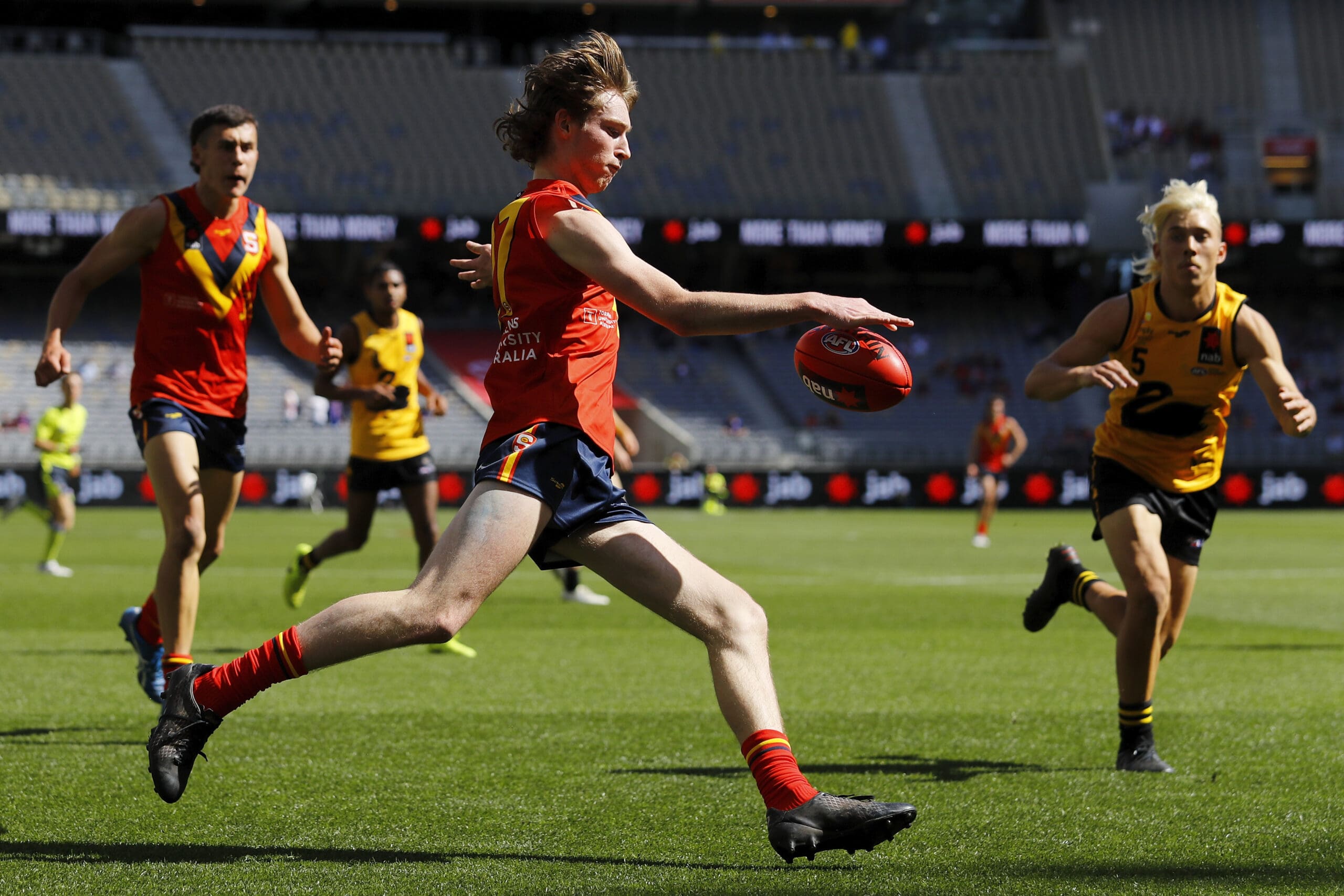 Michalanney could be susceptible to a rival bid in the first round, however a second-round bid seems more likely to occur.
Should a bid for Michalanney happen on the first night of the draft, the Crows can give up their trio of late draft selections to match the required points and then trade back into the draft to secure Pick 19.
Should Michalanney remain on the board at the end of the first round, the Crows could jump to the front of the line and secure another young star before eventually acquiring Michalanney also.
The Advertiser have reported that local ruckman Harry Barnett is in Adelaide's sights should they find themselves opening the second round of the draft.
The Demons have also been linked to Pick 19 in recent weeks, while further offers are sure to arise between the two draft nights.