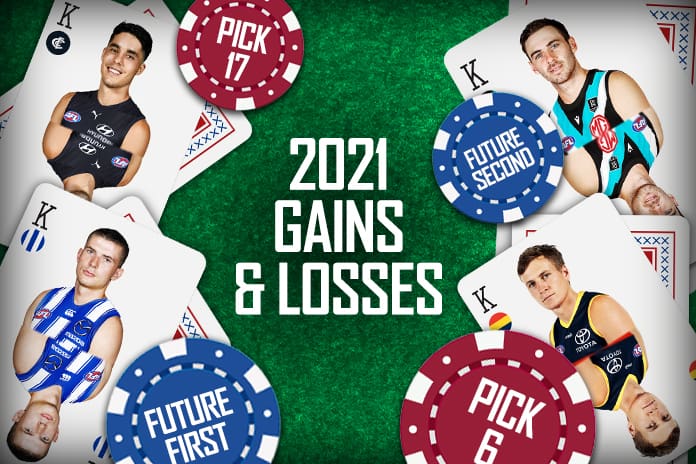 Another trade window has come and gone, with almost every club parting and welcoming key list and draft assets for the 2022 season.
Some sides have utilised the exchange period to bolster their list in rapid fashion, while others have looked to package picks ahead of next month's National Draft.
With the window now closed, below is each and every club's gains and losses from the trade and free agency period.
SEE: Updated list of AFL Draft picks and points