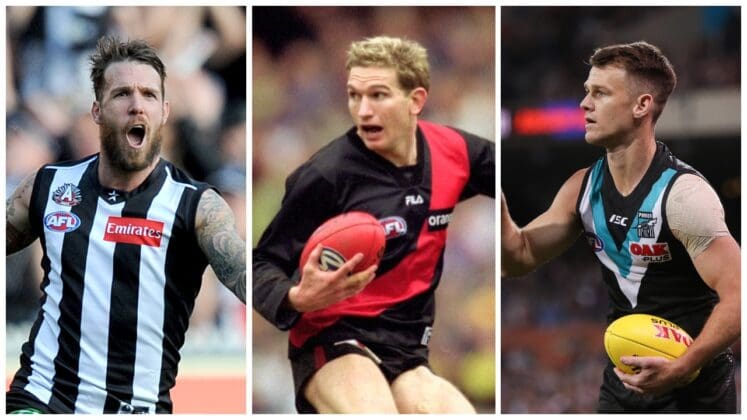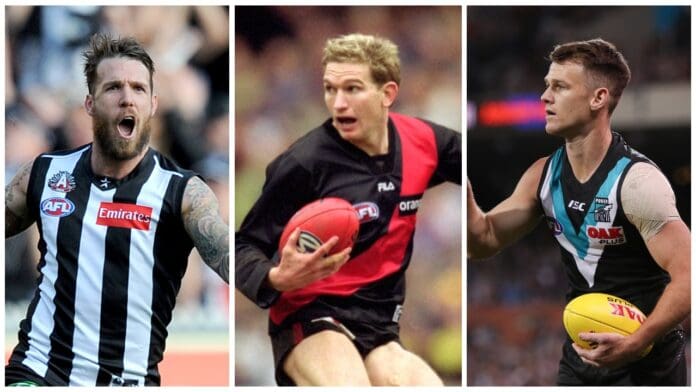 One of the great exercises when talking footy is to debate your club's best draft steals. Sure, high draft picks are great, but everyone knows it's much easier to hit a winner with a top 10 selection than it is with a pick in the 50's. Or in the Rookie Draft for that matter.
So we've decided to put together something for you to refer to next time the debate springs up over a couple of beers.
For the purposes of this exercise, anyone drafted before pick 40 is ineligible and we've decided to keep it in the AFL era. This is by no means a complete list, every year tosses up several gems and sadly, we can't include them all.
So without further distraction, here are our biggest draft steals for every club in the competition.
Adelaide
Rory Sloane (Pick 44)
The Crows proved a tricky one to select with plenty of worthy candidates, however it's hard to go past Sloane. Not only one of the toughest and most popular players in the competition, he's a leader and a benchmark for his club.
Incredibly tough at the contest, Sloane inspires his team mates to greater heights whenever he's alongside them. With two B&F's, All-Australian selection in 2016 and now captain of the club, he's proved to be more than good vale for a pick in the mid 40's.
Honourable mentions: Ben Rutten (Rookie selection), Tex Walker (pick 75), Rory Laird (Rookie selection)