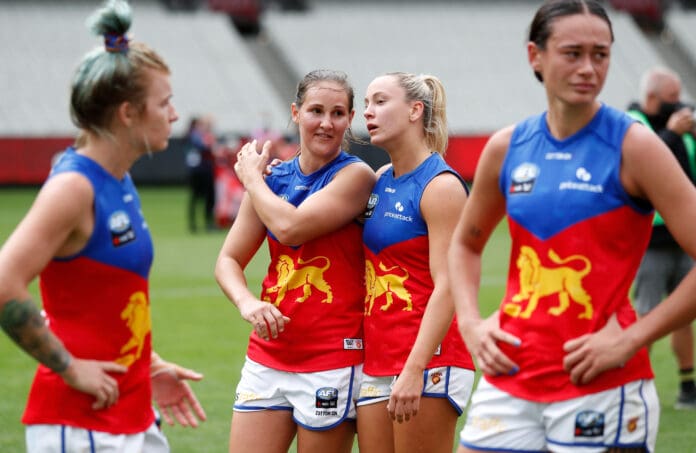 We ended the 2022 AFLW season with Adelaide winning a third grand final a fortnight ago.  The game itself was put back a week after more delays due to COVID, which capped off a strenuous two years for AFLW players.
Any adversities thrown our way over the past two years, we the players have continued to front up with a smile, play football and do the very best we can.
After the AFL cancelled the 2020 season, ending it in a stalemate due to the Coronavirus outbreak causing a worldwide pandemic, nobody knew what was to come.
We've all navigated our way through the last two years. Players, staff, family and friends - everyone that is involved in AFLW, up close or from afar, have had to change their life completely to make sure that the AFLW is not only continuing but that a high standard is kept and the competition has gone ahead successfully.
The sacrifices made by the players over the last two years are unknown to anyone who isn't in their shoes. Giving up any semblance of life, giving up spending time with family, friends and loved ones so the AFLW competition can be played.
From personal experience, I have based all my decisions over the last few years around COVID and football.
When Queensland opened its borders and we were told the virus was something we were going to "live with", I had to ask everyone around me to be vigilant - I had to ask my housemate, who has nothing to do with AFLW, to basically give up her social life so I could be kept safe, so I kept my teammates and club safe.
The AFL has proposed to bring the next season of the AFLW forward to August 2022, which would mean a pre-season start as early as June.
The idea itself to bring the season forward to start in August, in my opinion, is a decent time of the year for the competition - cool weather, more AFL grounds available and the ability for players to be with family and friends over Christmas and New Year is great.
However, this year is not the year to do it.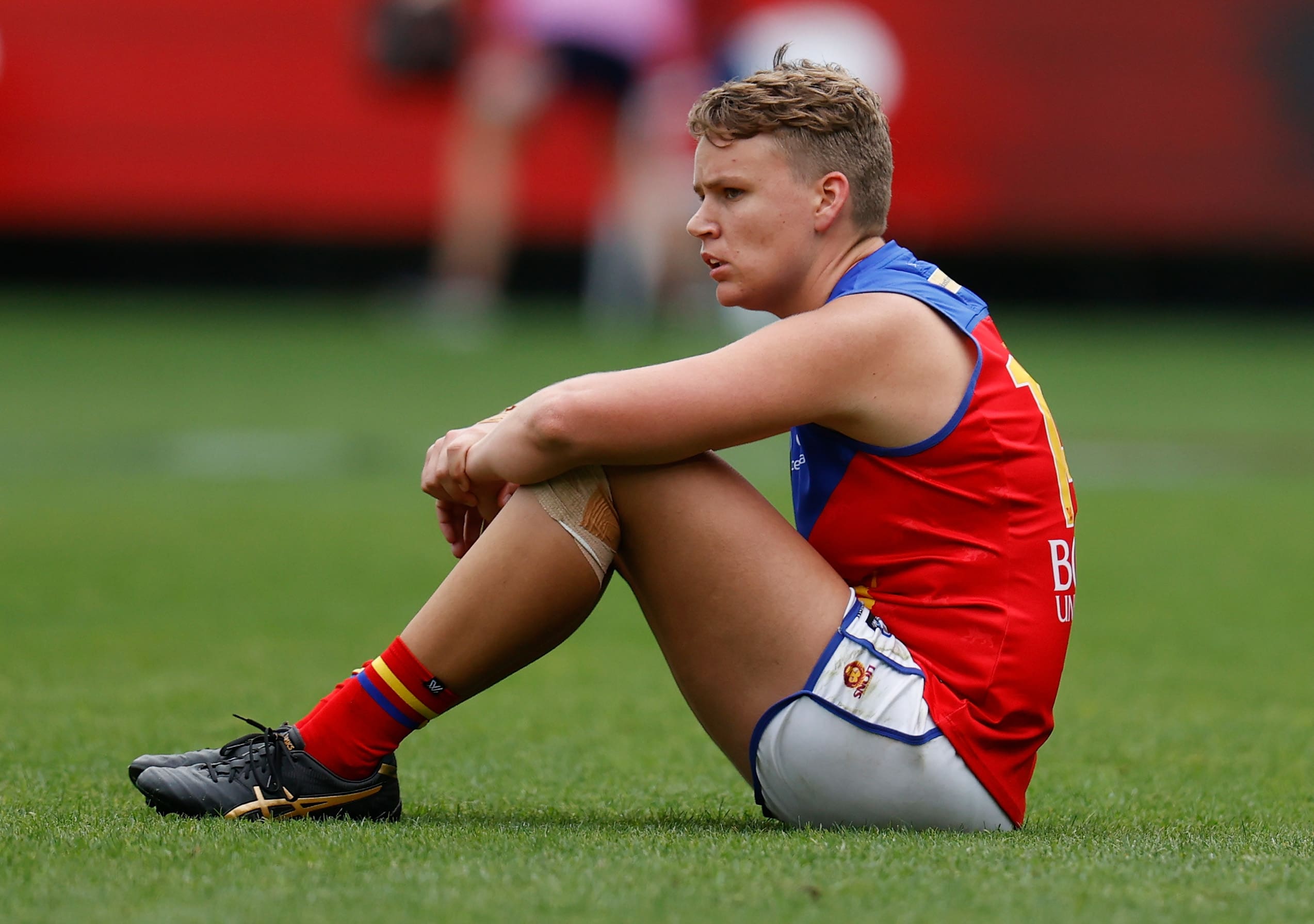 Players and staff deserve a break longer than what a proposed August start would give them.
Players and staff are exhausted. It has been a tough season for everyone involved.
But not only that, the last two years have been hard - emotionally, physically and mentally taxing. Simply exhausting for anyone, let alone AFLW players who are also people who have their own mental battles, stress, financial instability and physical injuries.
The staff in AFLW are just incredible - the mountain of work they do for little-to-no money is mind-blowing.
A lot of these people also work full-time jobs and/or study, and front up at training with late finishes and early starts. Travel changes affect them as much, if not more, than the players, but they never complain and front up year on year.
Give them a proper break to catch up on life, work or study, and just allow them to enjoy life.
We have so many Irish players who need to go home to be with family and friends, and play their respective sports at home - so much more beyond the footy field.
These players are some of the best and most exciting in the competition - do we want to risk losing them if the AFL decides on an August 2022 start?
I can all but guarantee if the season is to start in August, you will lose current players and potential draftees - who themselves are going to be completing their last year of school, in the middle of exams, enjoying end-of-year celebrations and graduations.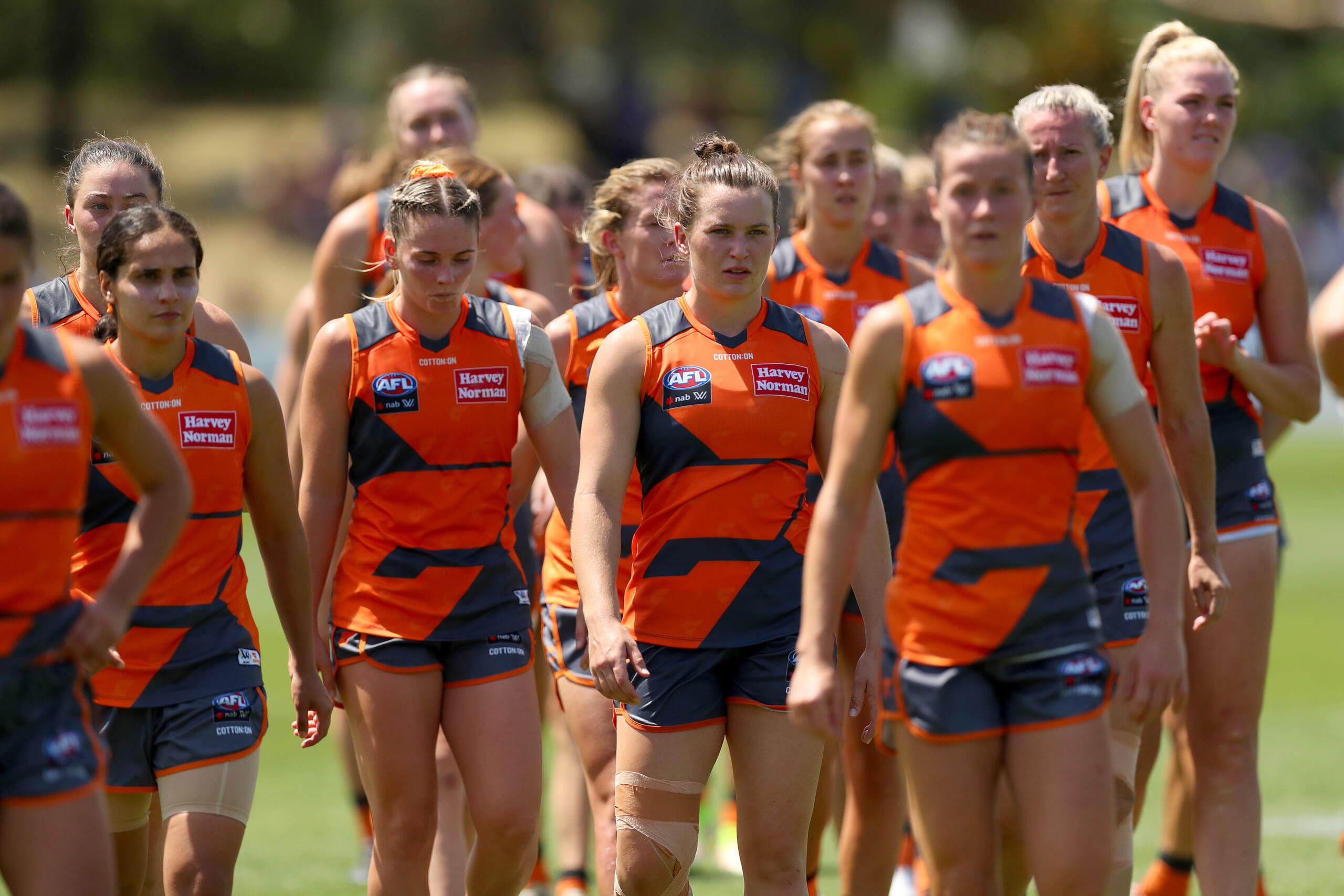 I don't think the competition is ready for this yet - not until we are adequately paid to do so.
Speaking of, the new CBA is still being negotiated and next season is just around the corner. Is this enough time for the AFLPA to ensure they get what is best for the players?
I appreciate that the AFL work to do what's not only best for business, but also the competition.
However, we are six years in - let's not rush into this one, let's make a long-term plan and action it.
Bring the next season forward to November, roll the August start into 2023, and Bob's your uncle.