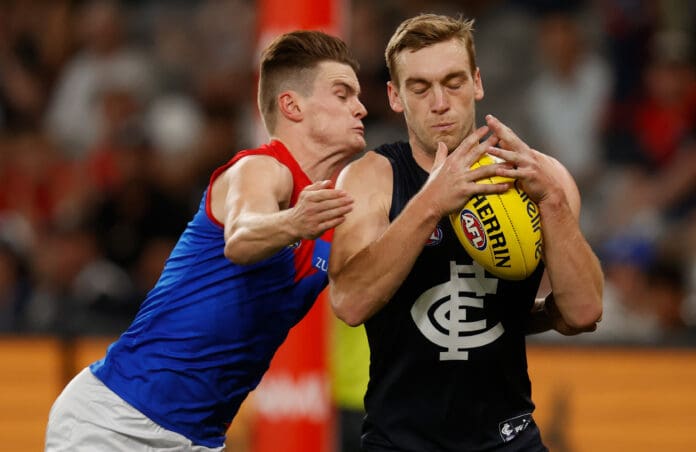 Standalone VFL outfit Williamstown have announced the double signing of former AFL pair Oscar McDonald and Marty Hore, with club great Ben Jolley also joining the club for 2023.
The trio join the Seagulls off the back of the club's disappointing 2022 campaign where they won just three games from 18 matches to finish 20th on the ladder.
McDonald and Hore, a pair of former Melbourne defenders, reunite along with Williamstown senior coach Justin Plapp, who previously coached the pair at the Demons.
After being delisted by Carlton at the end of the 2022 season, McDonald brings 86 games of AFL experience from eight seasons with the Demons and Blues.
Hore was axed by Melbourne after 14 games following a season-ending injury for the 2021 season, a cruel blow for the defender after a promising campaign the year prior.
He spent the last pre-season training with North Melbourne's AFL squad in hope of a career lifeline before eventually signing with their VFL squad.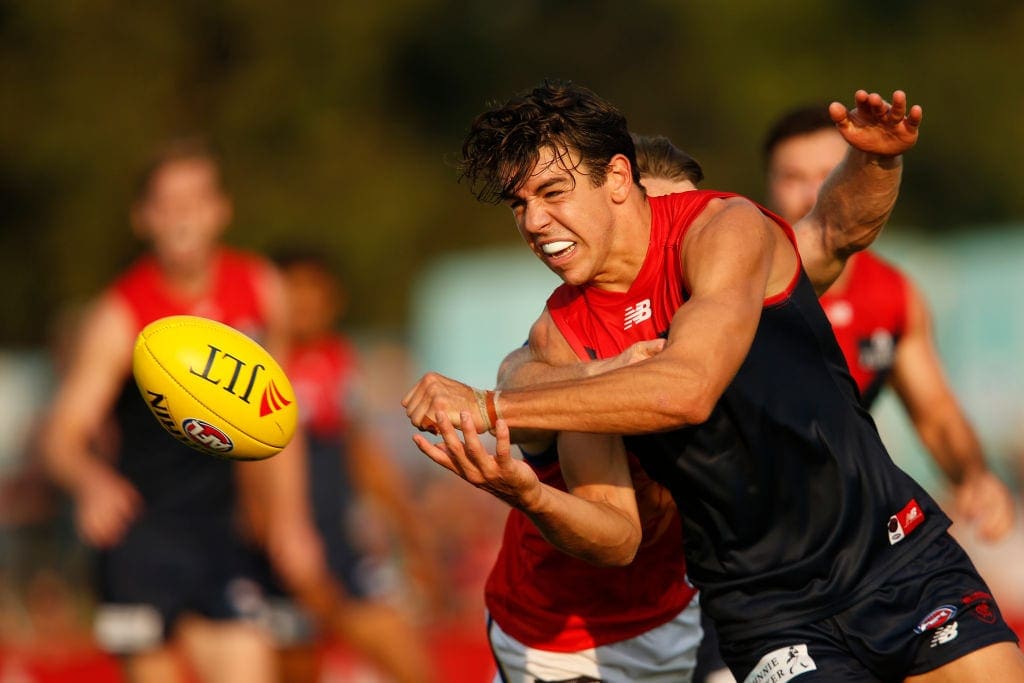 Plapp announced the joint signings of More and McDonald to media on Wednesday evening.
"We wanted to recruit players to our club that were gonna give us big benefits from an on-field point of view," he said.
"I'm pleased to announce that we've been able to recruit the services of Oscar McDonald and Marty Hore.
"I've been really, really lucky to have a relationship with these two boys. They are exactly what our club needs. They are players that our club is going to build around and are going to be fantastic characters for our young men to really leverage off and learn and then hopefully take us to where we want to go in our football journey."
Jolley, who played four games for Essendon's AFL side in 2006, is another major coup for the club ahead of 2023, with the VFL veteran returning to Williamstown four years after departing the club.
Following recent stints with Port Melbourne and Essendon at the VFL level, Jolley returns to the club he left in 2018 after initially announcing his retirement.
Ben Jolley #seagulllegendreturns#jolleyreturns#chasing300@VFL games record is in sight!! …and will be in Gulls colours@1116sen @VFL @theheraldsun @theage @BRhodesVFL @3AWisfootball @triplemfooty pic.twitter.com/iNAATMf2eP

— Williamstown FC (@WilliamstownFC) November 9, 2022
Jolley has played 290 VFL matches and is now well-placed to become the third player in the competition's history to reach the 300-game milestone, following Billy Swan and Fred Cook.
The Strathmore product will be 37 at the start of the next season, however holds no focus toward breaking the major milestone.
"300 is not going to be a number we're gonna speak about again until I've played the 299 (games)," Jolley said.
"Reason being, when it was possibly achievable we had a season cancelled with COVID. We then had a season cut in half, and then (I was) not really being considered at Essendon this year meant that if that happens, fantastic
"But it's (about) preparing to play a year of football, and whatever magic number spits out at the end of it will be the number.
"We'll see where it takes us from there."