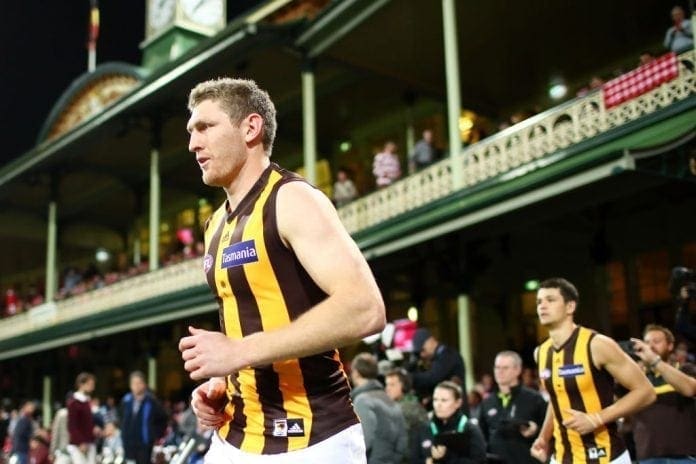 For the second consecutive season Ben McEvoy has been named captain of the Hawthorn Football Club, but why is the dual-premiership ruckman the right man to lead the Hawks?
The man known as 'Big Boy' to most in the AFL world has always shown leadership capabilities, captaining the Murray Bushrangers before being drafted by St Kilda at pick #9 in the 2007 National Draft.
He played 93 games in six seasons at Moorabbin before being traded to Hawthorn at the end of 2013, playing in a premiership in his first two years at the Hawks.
After seven seasons and 131 games in the brown and gold, the 200cm big man was announced as captain for the 2021 season after the retirement of Ben Stratton.
It was a tough initiation for Big Boy with Covid again wreaking havoc with the season, not to mention the turbulent departure of four-time premiership coach Alastair Clarkson.
RELATED: Every AFL Club's best 22 for '22 - Hawthorn Hawks
But as the Hawks look to rebuild under club legend Sam Mitchell in 2022 and beyond, McEvoy has again been entrusted to lead the playing group - and it's not hard to understand why.
Big Boy is a hugely popular player among the group.
In many ways he's a simple bloke - a genuine, flannelette shirt-wearing country boy who is as reliable as they come and doesn't put up with bullsh*t.
He's not overly loud or outspoken but that's part of the reason he's so respected - when he speaks, people listen.
He has great values and adores his family.
While many players like to take lavish overseas trips in the off-season (pre-Covid, at least), Big Boy is more than happy heading back to the country and getting to work on the farm.
Put simply, he's a good bloke who you'd love to have a beer with.
But he's not just the skipper because he's a good fella. And, in many ways, to label him as 'a simple country bloke' is a disservice to him.
Big Boy is intelligent and articulate (aren't all rucks?), graduating from uni in 2019 with a business degree having successfully juggled part-time studies with his football commitments.
And this off-field work ethic is matched by how hard he works at the football club.
Whether it be on the training track, in the gym or on the field on game day, Big Boy is one of the hardest-working players at the club.
He sets a great example for others to follow, and is the type of player to raise standards of the group by bringing others along for the ride.
This is crucial for any leader, but particularly one of an inexperienced, rebuilding group.
Just about every player drafted to an AFL club is highly-talented, but, while they've all worked hard to get where they are, what's required to be an elite AFL player is unlike anything most have experienced before.
Because Big Boy genuinely cares - about the individual, and the team - he will do whatever he can to ensure these developing players learn the ropes and understand these requirements.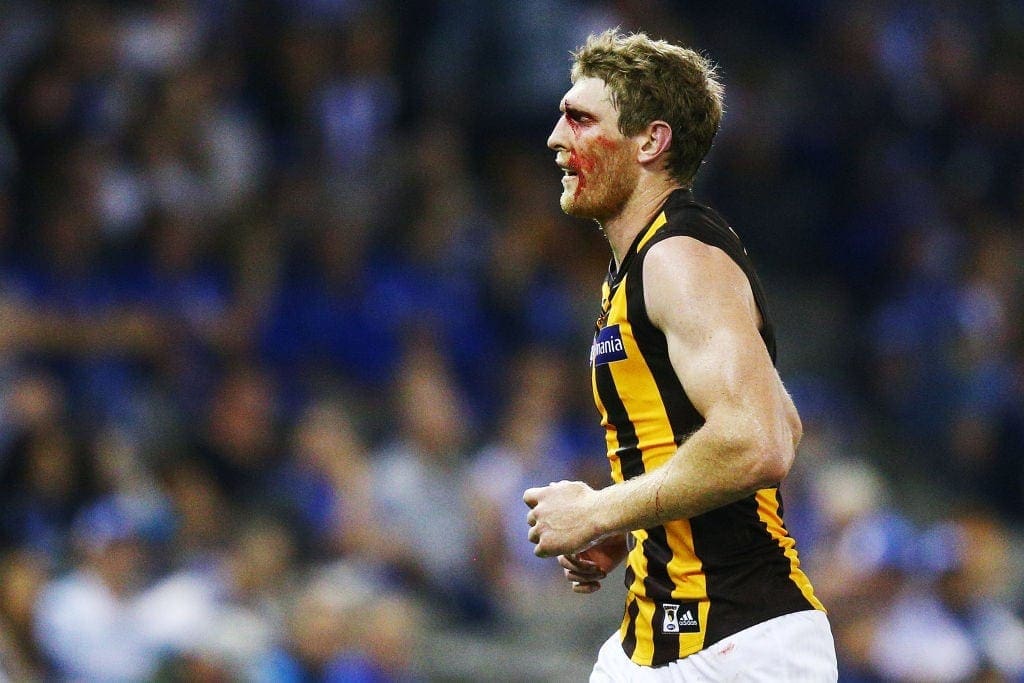 And this is where another key part of leadership comes in - the willingness to have the tough conversations.
Yes, Big Boy is a good bloke who has others' best interests at heart, but make no mistake - he isn't afraid to call a spade a spade.
I said earlier he isn't the most outspoken player, but I also said he doesn't suffer bullsh*t.
When you put these together, and combine it with his obvious care, it means when he gives a player direct feedback, players take it seriously.
He doesn't talk for the sake of talking, so if he's taking the time to tell you what you are (or aren't) doing well, then you take notice.
SEE ALSO: Hawthorn Hawks five burning questions for 2022
It also means more coming from Big Boy given the way he approaches his footy.
He's courageous and never takes a backwards step.
He so regularly finishes a match with a bandage around his head that it's become the stuff of legend on social media. In fact, on occasion, he's pre-emptively started games with the bandage on just to save time!
Ben McEvoy's pre-emptive Joel Selwood-style head bandage is fast becoming my favourite piece of footy gear #AFLDeesHawks

— Ronny Lerner (@RonnyLerner) May 4, 2019
Add the fact that he's willing to play any role to help the team win - ruck, forward, and back - and he truly is the ultimate teammate.
It's also worth noting that he's probably had the best 'leadership apprenticeship' of any player in the AFL.
In his seven years at St Kilda, Big Boy was led by club legend Nick Riewoldt - the Saints' longest-serving captain.
Riewoldt was highly-respected for his ability on the field - he genuinely was a superstar - but he was relentless with his training and was widely considered to have the best work rate in the game.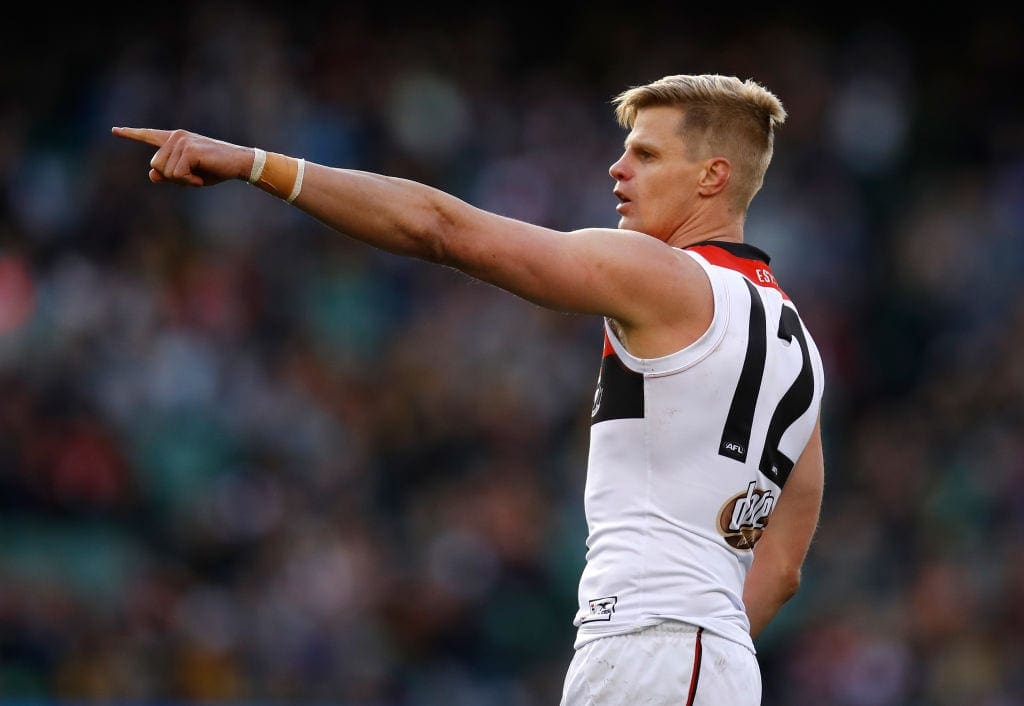 When arriving at the Hawks, Big Boy then was led by the player I consider the best captain we've seen this century.
I might be biased, and I don't want to take anything away from other legends of the game such as Michael Voss, but Luke Hodge's leadership was something else.
Speaking of ruthless, 'Hodgey' was next-level when it came to holding players accountable for their on-field exploits - and Big Boy had a front-row seat to it all.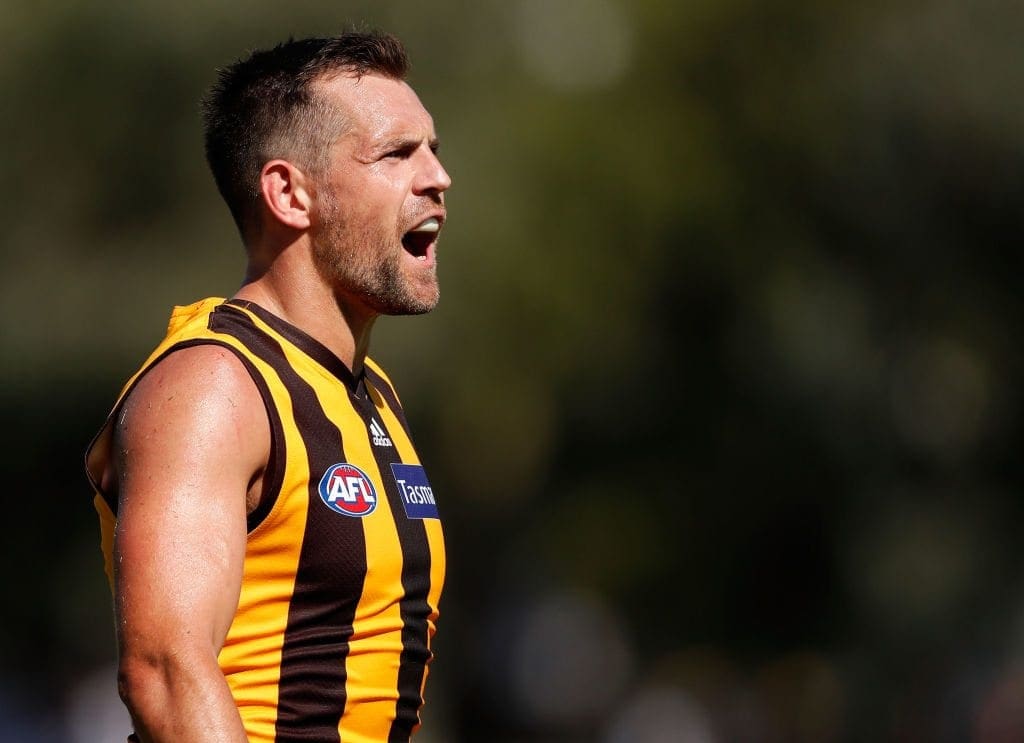 After Hodgey finished at the Hawks, Big Boy then had two years under Jarryd Roughead and Ben Stratton respectively.
Not to mention his experience with other leaders who didn't have the captaincy title in his time at the club - Jordan Lewis, Josh Gibson and current coach Sam Mitchell to name but a few.
This is before we take into account that he played under Alastair Clarkson and Ross Lyon, and without mentioning other senior players in his time at the Saints - the likes of Lenny Hayes, Leigh Montagna and Nick Dal Santo.
No two leaders are the same and there's no doubt that in his 13 seasons before becoming Hawthorn captain, Big Boy took bits and pieces from each of these to enhance his own leadership qualities.
While there may have been questions from those outside the club at the time of his initial appointment, with many suggesting the likes of Liam Shiels, Jack Gunston or Tom Mitchell should take on the role, there's no doubt in my mind that Big Boy is the man for the job.
And if you won't take my word for it, listen to Sam Mitchell - who captained the Hawks to the 2008 premiership.
"The obvious and best candidate to be the captain of this football club is big boy McEvoy," he said.
"Certainly from the players, the coaches and even the fans' perspective, he's our clear leader and we're very proud to announce him as captain.
Sam on McEvoy. 🙌 pic.twitter.com/1kJOczwrTl

— Hawthorn FC (@HawthornFC) February 3, 2022