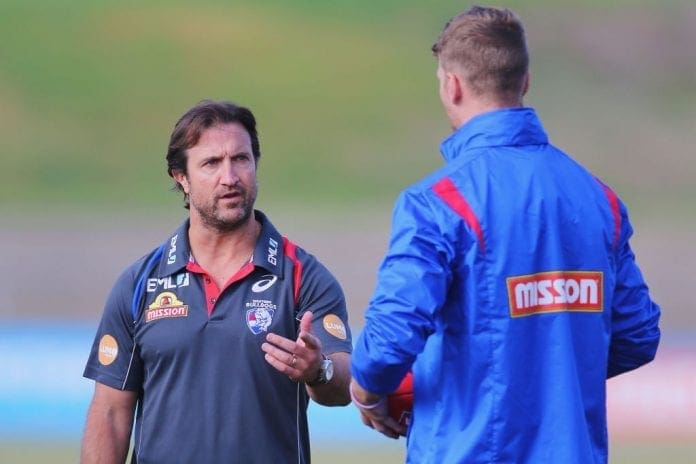 In the same week that he penned a new two-year deal to remain as head coach of the Western Bulldogs until 2025, Luke Beveridge has opened up to the Herald Sun's Mark Robinson in an exclusive tell-all interview.
From the infamous Tom Morris incident from earlier this year, to Josh Dunkley's departure and the Bulldogs' 2023 plans, 'Bevo' has peeled back the curtain.
If nothing else, it's clear that Beveridge will not make excuses or pass blame, he has shaped his squad with his ideals and the buck stops with him.
Following their poor finish to season 2022, he says he "takes full responsibility."
While the decision to re-sign him for two more years has raised some eyebrows, he is adamant there is more to come, and is planning accordingly.
However, it's the off-field noise that has captured the public's imagination and that has led to plenty of speculation, with some controversy thrown in for good measure.
The burning question about Beveridge's relationship with the media and his seeming distaste for reporters was questioned as part of the interview, and the Bulldogs coach was forthright in his response.
"It's a misconception," he said.
"I had a conversation with one of my players the other day and I said, what you've got to understand is for 100 journos or media personalities, 99 might write a negative piece if you're not going so well, but they will equally want to write a positive piece when you're going well.
"Occasionally, you will get one or two who will get nasty, but the advice I gave was don't treat them all like the one or two you're filthy with. And I'm exactly that way, I respect everyone's role in the media."
This led to some pointed questions about Beveridge and ex-Fox Footy journalist Tom Morris, following the Bulldog coach's infamous spray after the Round 1 loss to Melbourne.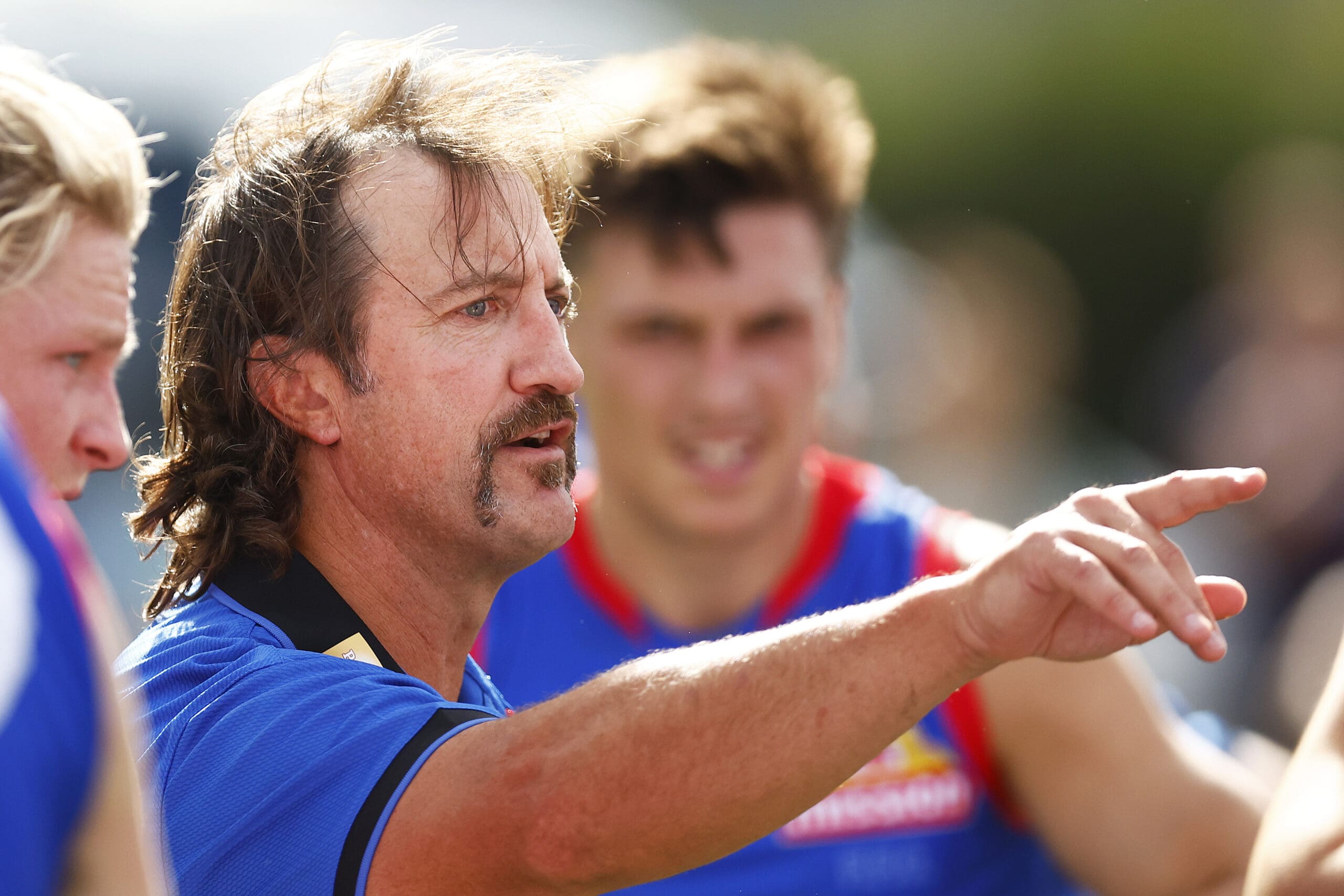 Beveridge says he "still think(s) about it" and that he regrets "the way it was done, where it was done, how it was done."
"If I had my time again, if we had known the circumstance of what was happening in the door when I walked in, we would've been more prepared," he said.
"But absolutely it was the one time in my eight years when I felt I let my club down, myself down, because others had to wear some of that criticism, not just me, and that's what I felt most guilty about."
Beveridge says he was unaware of the Tom Morris audio that led to his sacking from Fox, and that he had not spoken to Morris since, nor will he be reaching out to him.
"No. You always give people chances when you've known them for a while. I've found it hard, when people have gone hard, to forgive and move on unless someone has come to me later on and said 'let's work this out'. But no, there's no need for me to be in contact," Beveridge told News Corp. 
Perhaps most intriguing in the interview was Beveridge discussing big-name players who have left the club in recent times. Much has been speculated on with regard to Josh Dunkley and Lachie Hunter, two premiership players with the Bulldogs who have now departed.
When asked directly why they left, Beveridge initially played a straight bat before going into greater depth on the topic.
"We'd have to go through each one individually and there's probably a different reason for each one," he said.
"As far as instigating anything, the only one I've ever instigated is Jake Stringer. Everyone else, I always had a really strong relationship with."
As this year's best and fairest winner, Dunkley's move raised plenty of questions, particularly around Beveridge's relationship with him. When asked about it, Beveridge was firm in his response.
"Terrific. Strong. Always close... He would've been offered a better deal, but we still offered him a lucrative contract... Probably the Essendon approach highlighted to him how much he could've possibly earned at another club, and that would've been part of it," Beveridge said.
"I think it's a combination of maximising your opportunity, and leveraging good form, and we haven't been able to satisfy him as far as his contractual demands go."
It was a different story with Hunter though, once thought to be a Bulldog for life, a combination of off-field incidents and on-field form led to a separation from the club.
"We all felt it might be good for him. He needed to implement some change in his life more than just his footy, and he's been quite public with that. Initially, he absolutely wanted to stay, but he came around to the idea that maybe it would be good for him and his wellbeing to pursue the next part of his career somewhere else," he added.
While there's been plenty of speculation, he feels he has never lost the group.
"I would have to say I've never lost them."
Turning back to the on-field questions, Beveridge addressed the talk of the resounding height of the Bulldogs' squad following their trade and draft acquisitions, and was quick to assert that their key position stocks are at different stages of development.
"I think the young guys need a separate category. Sam Darcy hasn't done a pre-season. He's come back and he's not ready now, he hasn't done a main session... he's a long way from being anywhere near the footballer he's going to be, even for next year," he said.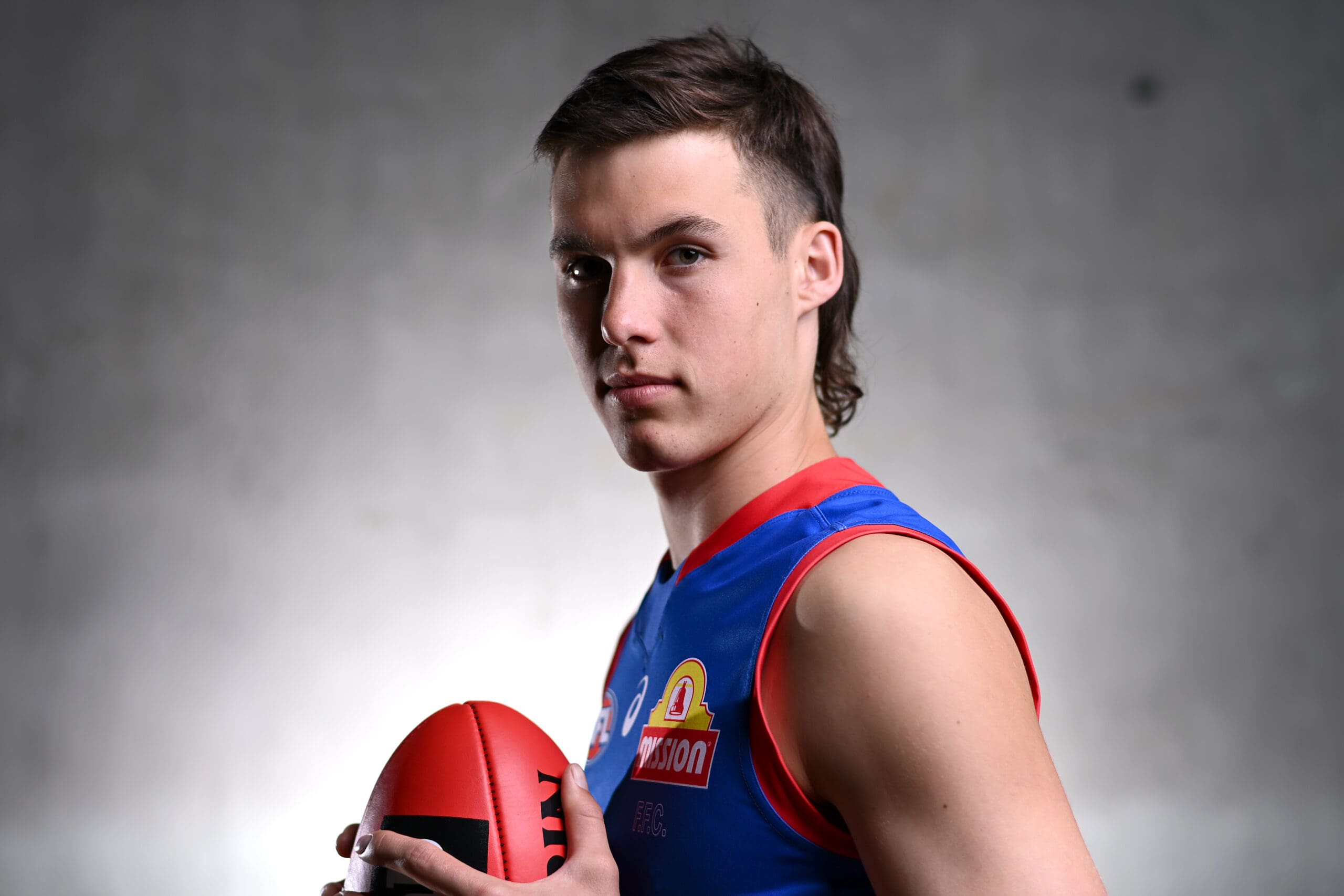 "Jedd Busslinger is going to be a slow burn. He's a long way from playing AFL footy. He's a project." Beveridge said of their young talls."
Elaborating further, he opened up on Aaron Naughton and Josh Bruce, two players generating plenty of intrigue this off-season, particularly in regards to how they are going to fit into the Bulldogs' structure.
Some have gone as far as suggesting that Naughton, originally drafted as a defender, will make the move down back.
"He's kicked over 50 goals in the past two years and he just turned 23 last month. He's another very young key forward. No one asks anyone to consider that... So with him, Rory (Lobb) and Jamarra (Ugle-Hagan), and then working out who plays around them, it's going to be a big challenge for us," Beveridge said.
With his forward line plans seemingly set in stone, Beveridge hinted at possible options for veteran Josh Bruce.
"He's going to play a bit of back through the pre-season, but I've said to Josh, he hasn't lost his position outright, it was just that he came back from injury and it was tough to re-emerge after a long period out," he revealed.
"He's had a good pre-Christmas period, so we will get him down back, knowing full well he can play forward... there's a lot of options."
As always with an AFL coach, there appears to be plenty left unsaid, with it being clear that Beveridge is keen not to generate too many distractions. As one of the game's most intriguing characters, the small insight provided is nonetheless fascinating.
This off-season is clearly shaping as a defining one for both Beveridge and the Western Bulldogs and they will undoubtedly be an interesting watch in 2023.